We're on the clock trying to get Eleanor's room decorated before baby number 2 arrives. They will be sharing the room eventually but I want to make it all hers for the time being. She's going to have a new bed (so baby can have her cot bed) and we're definitely going to be getting rid of the magnolia-like paint on the walls.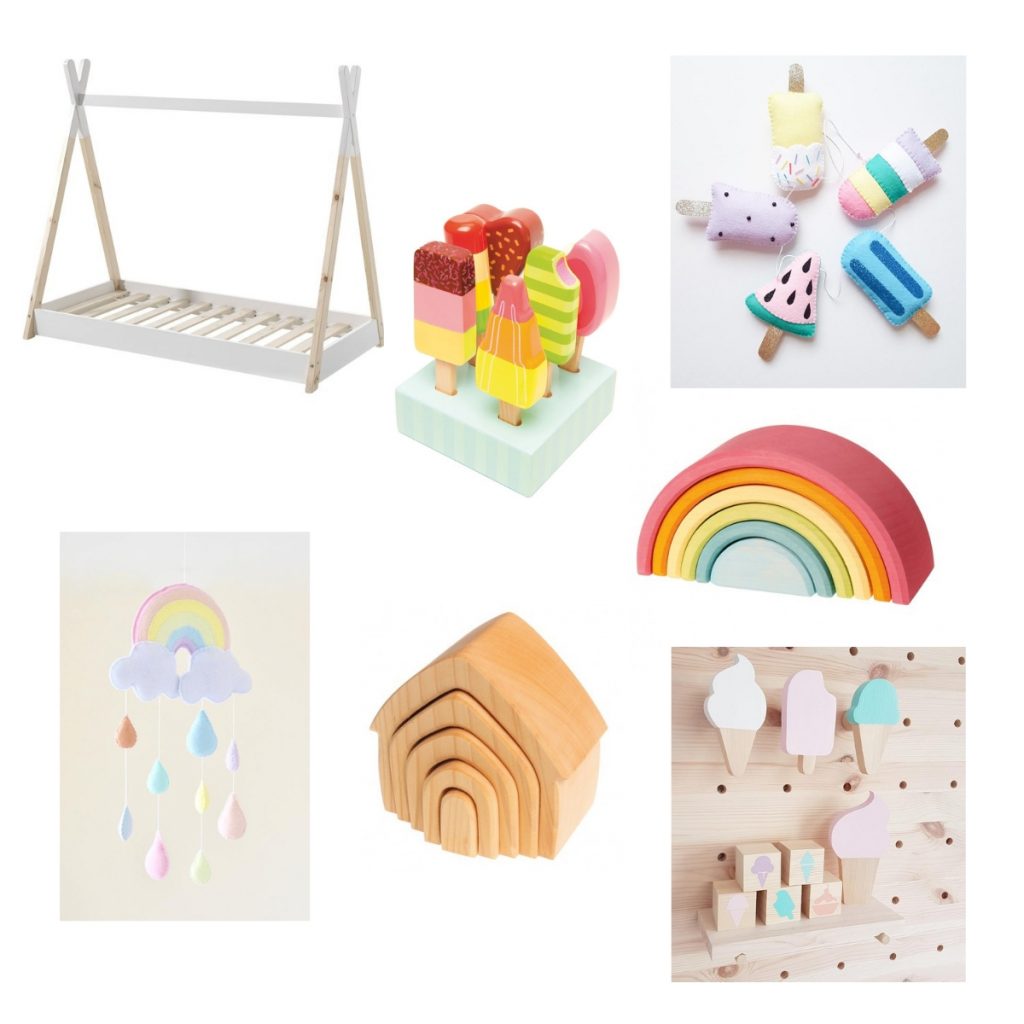 Eleanor has been in her cot bed as a toddler bed for months now but does sometimes still fall out. I really liked the idea of a floor bed but wanted something a bit more interesting. I saw this Tipi bed on Katie Ellison's boy room makeover video and thought it would be a perfect fit for Eleanor. The bed is the Kids Junior Tipi Bed from Cuckooland. I'm going to attach them ice lolly garland along the tip which is from Etsy.
You can kind of see a theme going on here! The wooden ice lollies are by Le Toy Van and something for her to play with as well as decor.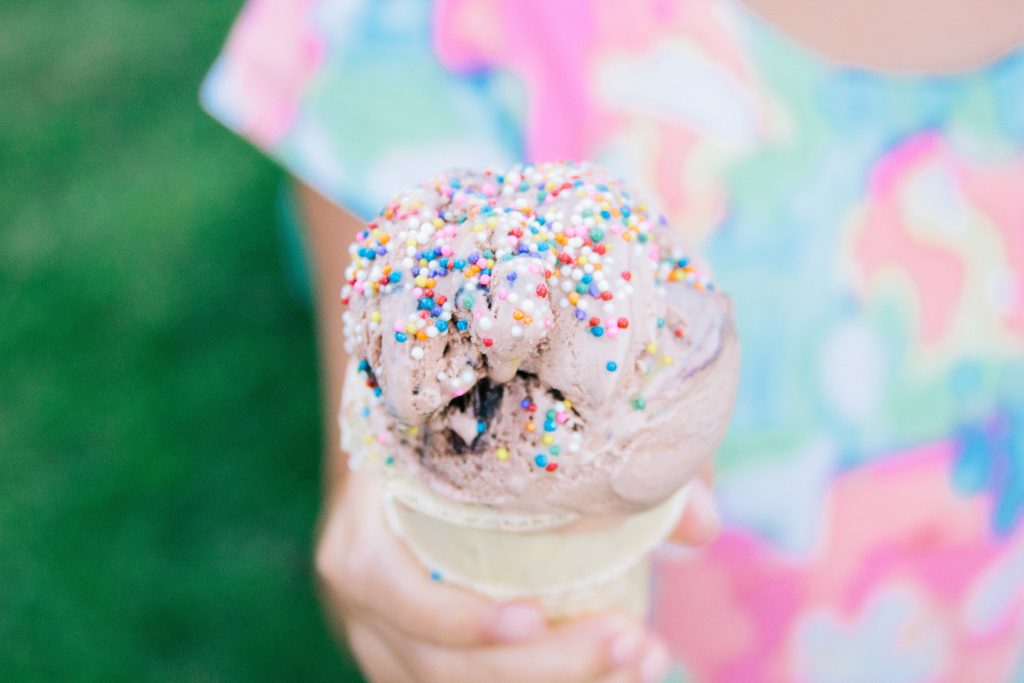 The Grimms Pastel Rainbow and Grimms Natural House I found on Babipur, which has the best selection of toys. My wish list on their is HUGE! I've wanted to get Eleanor a rainbow for ages that she can play with and this one will go nicely with the colours in the room. Rainbows are so versatile and can be used in so many ways.
The rainbow mobile is to go above the baby's cotbed. We didn't have a mobile for Eleanor when she was young but I think this one will go so well with the room that I can't resist. And lastly is the ice cream wall hooks. I want two so that Eleanor and the baby both have somewhere to hang up their dressing gowns in the room. I can't decide on which designs to go for yet though, they're all fab!