I got engaged in summer 2014 but haven't been taking venue hunting too seriously as yet. Now it's 2015 I think I should really get a move on, especially with only 9 months to go. Eek! I'm looking primarily in Hampshire as I was born in Winchester and we live nearby. As we're having quite a small wedding, I've found venue hunting quite hard. I don't need a room or marquee for 150 guests, I don't think I even know that many people!
I whittled my list down by those offering more intimate weddings and started from there. Here are the ones we've visited so far.
The Winchester Royal Hotel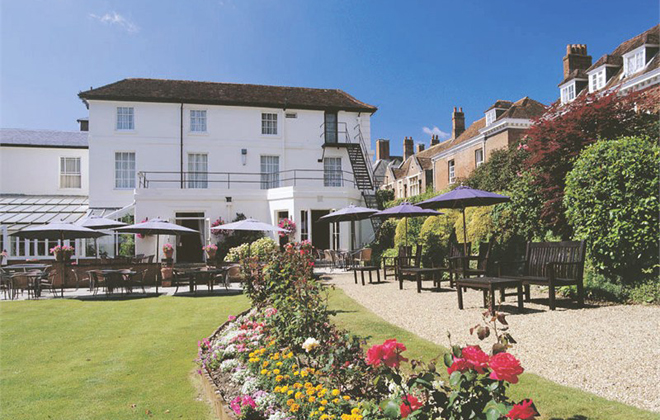 Source
My mum's in love with this venue a lot more than I am. The ceremony would take place in the conservatory restaurant and my first thought was if it rains it will be ridiculously noisy on the roof.
The White Horse Romsey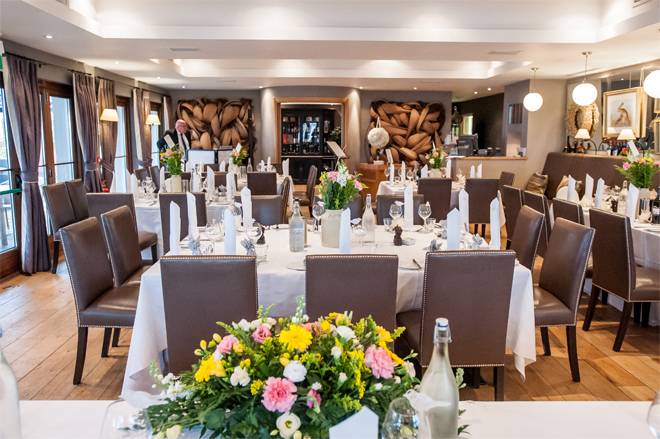 An absolutely wonderful hotel in the heart of Romsey. Also right in the town centre with no parking, but my heart was taken by the lovely Palmerston room with a cosy log fire. However it only holds 22 adults and I've already been told one half of the family totals 18, so it doesn't matter if I like the venue or not, it's just not big enough. The venue does have bigger rooms but I've fallen head over heels for this room.
Forest Lodge Hotel
Have you ever tried to drive into Lyndhurst? You usually have to wait 20 minutes stuck in traffic – I always seem to latch onto the negatives first. The hotel is modern and the lighting made the room feel sophisticated and warm. I liked how friendly the staff were here as we'd just turned up unannounced and they happily showed us around.
We decided to revisit this hotel to have a chat with the manager and get more of a feel of what a wedding would be like here. The chap was really friendly and walked us through how a wedding would work in the hotel. I could imagine getting married there, although the garden was a lot smaller than others we'd seen – but what's the likelihood of good weather in October anyway, we had tornadoes last year! I loved the fact it had a swimming pool to relax in.
Rhinefield House
Never in my dreams did I think we could afford this venue. I adore the New Forest and would love to get married there, and driving up to this hotel I had butterflies in my stomach. Actually the first time we drove up the drive and parked up I said I don't want to go in as I'll be heartbroken if we can't afford it, so we went on our way. Later that day I went on their website and discovered the Keepers Room which holds 30 adults and could possibly be affordable.
So while on a day out in the New Forest we met up with one of the event co-ordinators for a chat and a look around. We settled in with a the biggest pots of coffee and tea I've ever seen and talked through what we may want. We could have 35 people in the Keepers Room for the ceremony before dining in the Grand Hall at one long oval table.
Esseborne Manor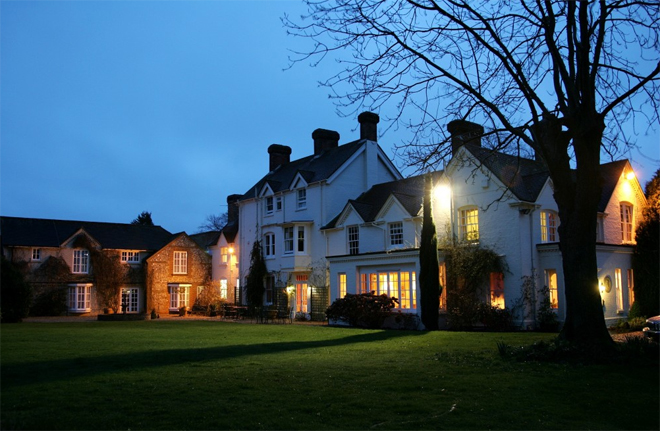 Source
This is a beautiful family run hotel in an old manor house. The manager walked us through the day showing us all the rooms and the fabulous gardens. The garden looked fabulous even though it's winter and a huge tree had fallen down. The bedrooms reminded me of my Grandad's house and I'm not sure whether this is a good thing or not. The rooms could do with a rejuvenation even though they're made up in an old style. The huge plus with this venue is that we could have exclusive use if we hire out the majority of the bedrooms.
All venues have given me a lot to think about. If you're getting married in Hampshire, have you found any that have given you butterflies? If you're elsewhere, where do you think is a really special venue?