Eleanor's nursery is finally finished!! She's 7.5 months old and we started it while I was pregnant – so it's taken a bloody long time. Now it's finished we've moved her in there and it isn't going too badly.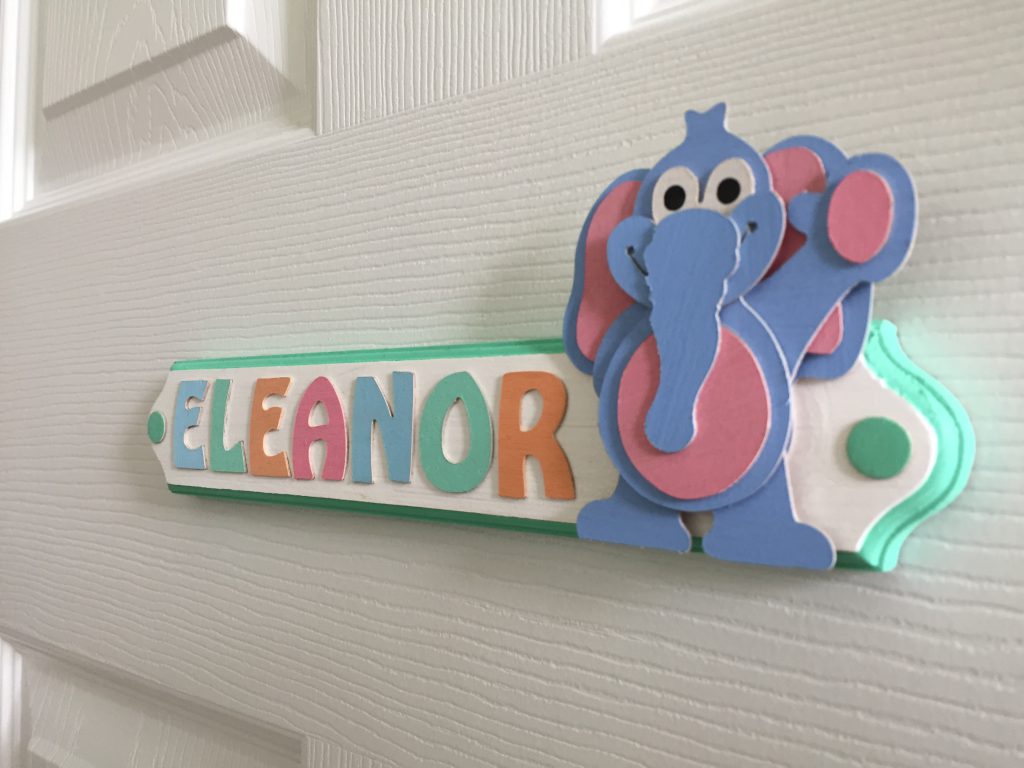 I spent months changing my mind on how I wanted to decorate Eleanor's nursery. I finally settled on a woodland forest theme as she had so many bunny rabbits.
The room was painted a very pale green in a Dulex light reflecting paint. It's a very small box room so I wanted something bright.
Her room starts outside in the hallway with a bookcase. I do need to reprint it as it's my old bookcase from when I was growing up. At the moment it's got her toys on top and some books on the shelves. Above the book case is this alphabet print from Daisy and Bump. I fell in love with it as soon as I saw it!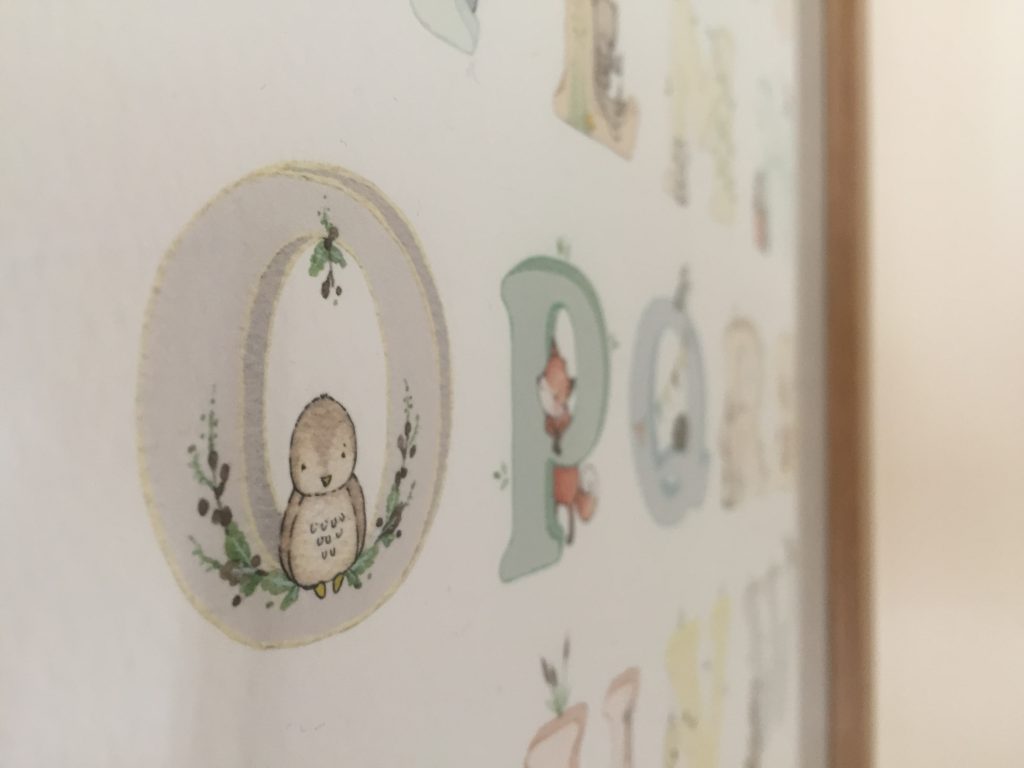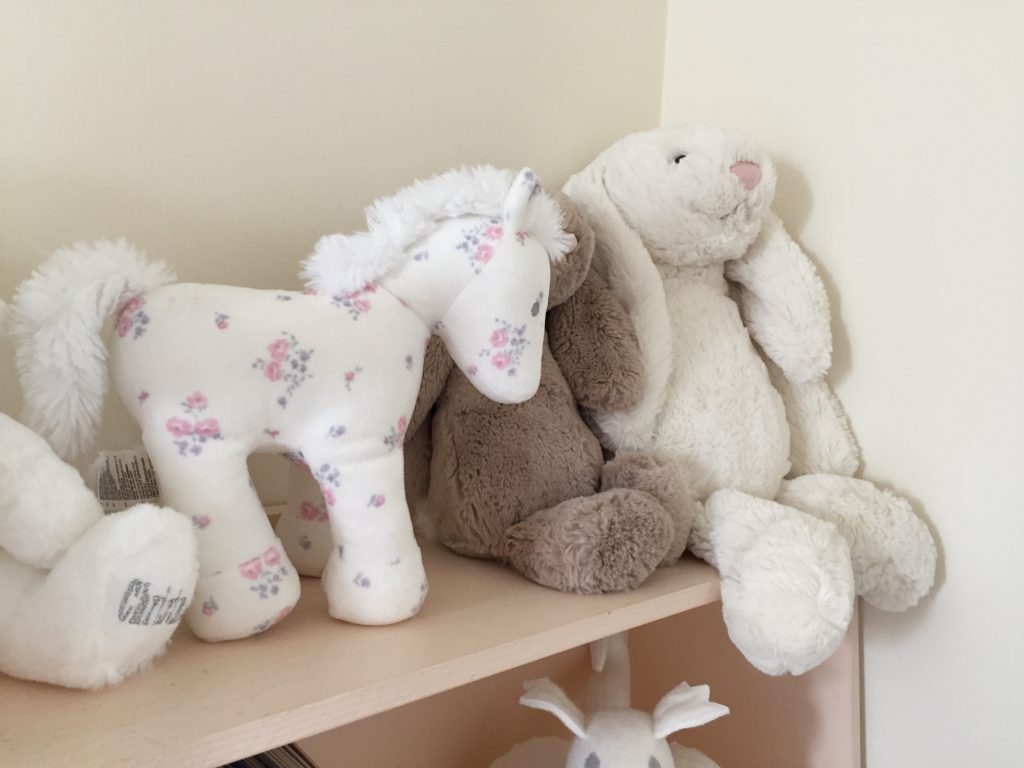 I wanted a print that had Eleanor's name and date of birth on and I found this cute hedgehog design from a lovely lady who runs LittleBrambleArt on Etsy. This sits on her chest of drawers.
Above the drawers is her house shelves. I picked them up from The Range and painted the backs to match the handmade bunting that's around her room. At the moment they've got some shoes and a plant in them but I'm looking for some pretty trinkets to display.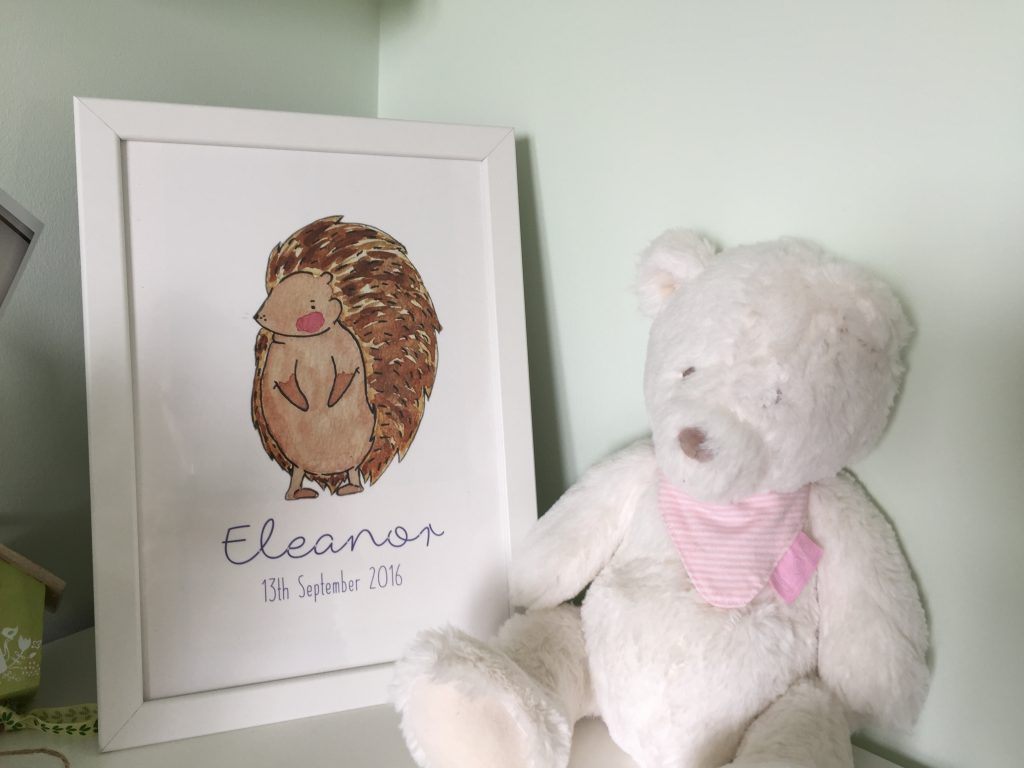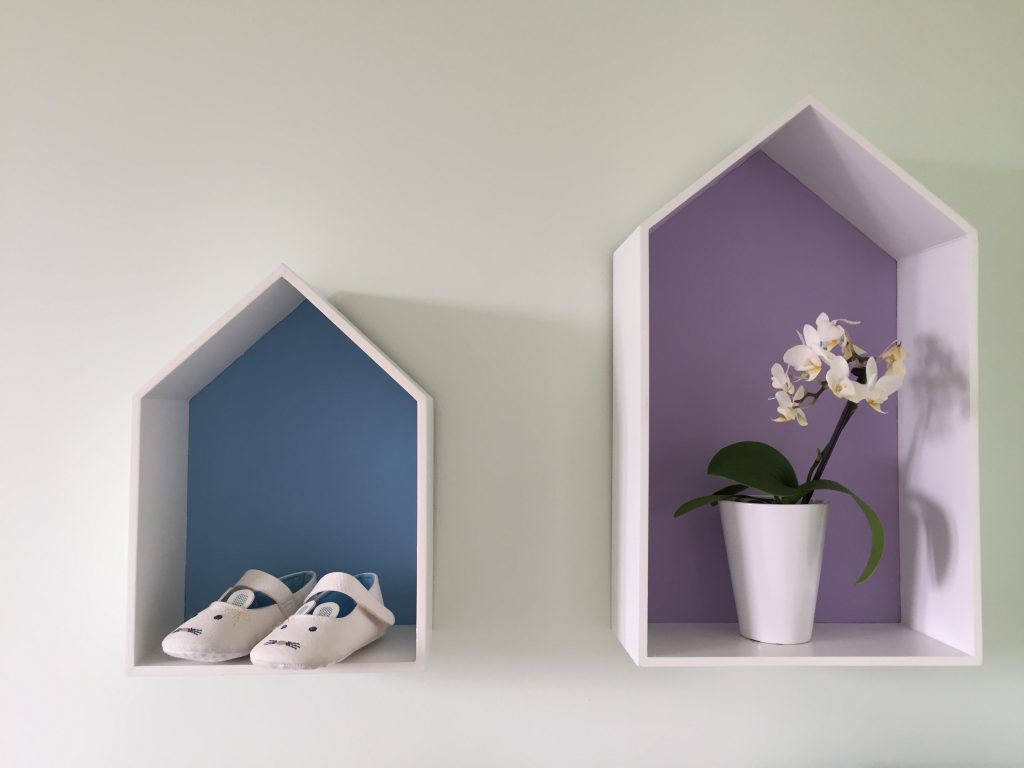 For this wall I really wanted some wall stickers. I don't even want to think how many hours I spent searching for the right design. Parkins Interiors had so so many tree designs!
My decision was made when I picked up a bird house to go above the door (you can see the house in the nursery tour video). This tree design goes really well with the theme and I bought the hedgehog from them separately to go with the print.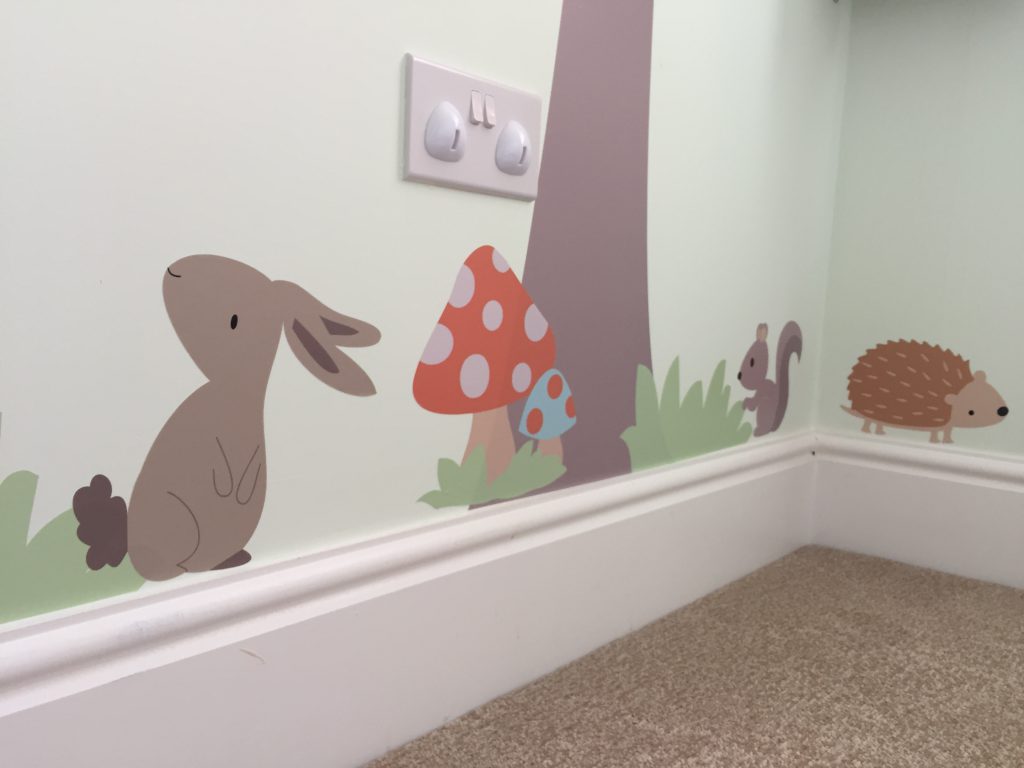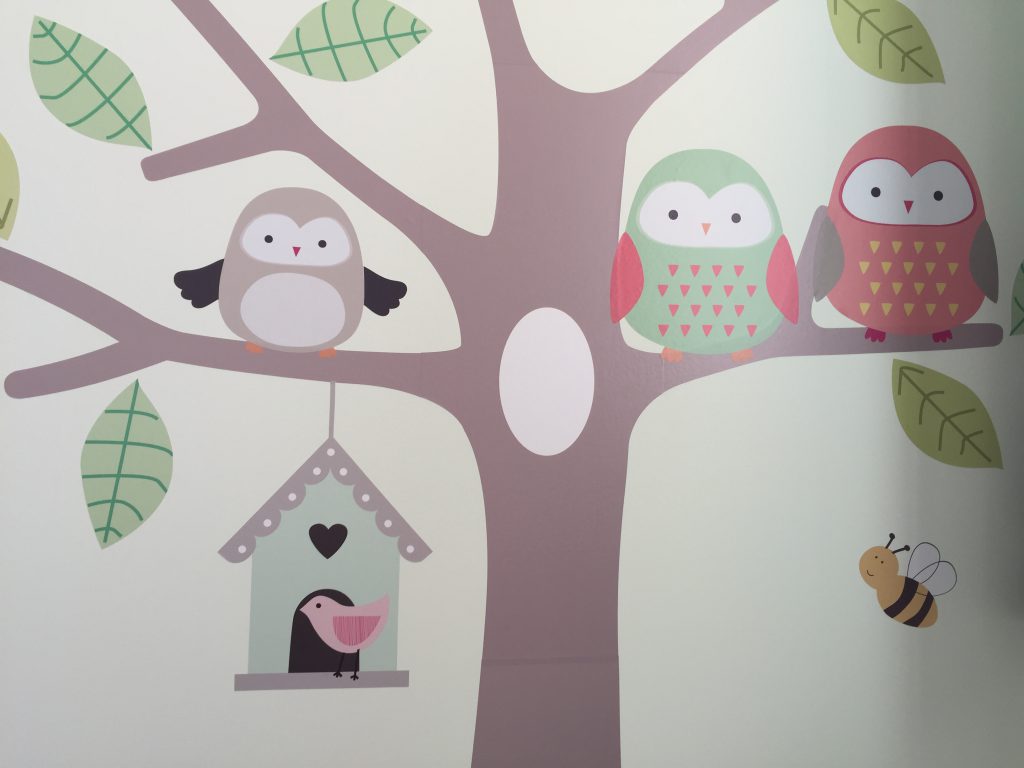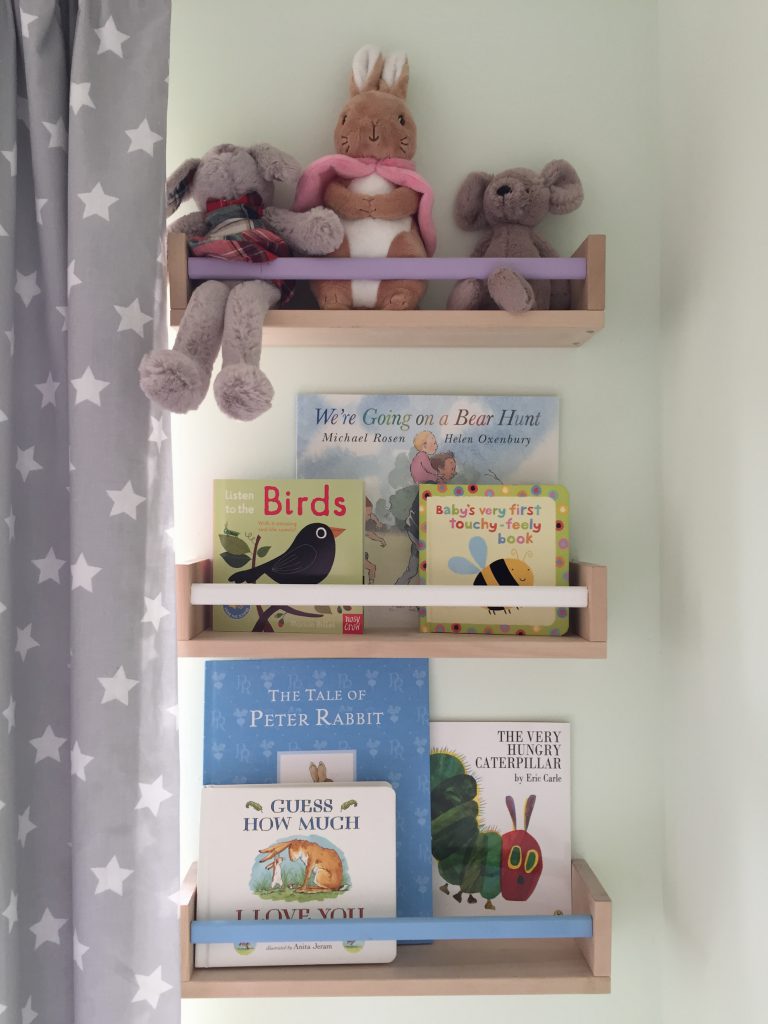 We picked up these spice racks from IKEA and I painted them like the houses. They're going to keep the current reads in them. I love this little corner.
I really wish Eleanor's room was bigger so I could fit a chair but you've got to work with the space you have. This is the smallest room in the house and when she gets bigger hubby will have to loose his office!
I am really pleased with how it turned out. She's been in it a few nights now and I miss her so much at night. She seems happy in there which is all that matters.