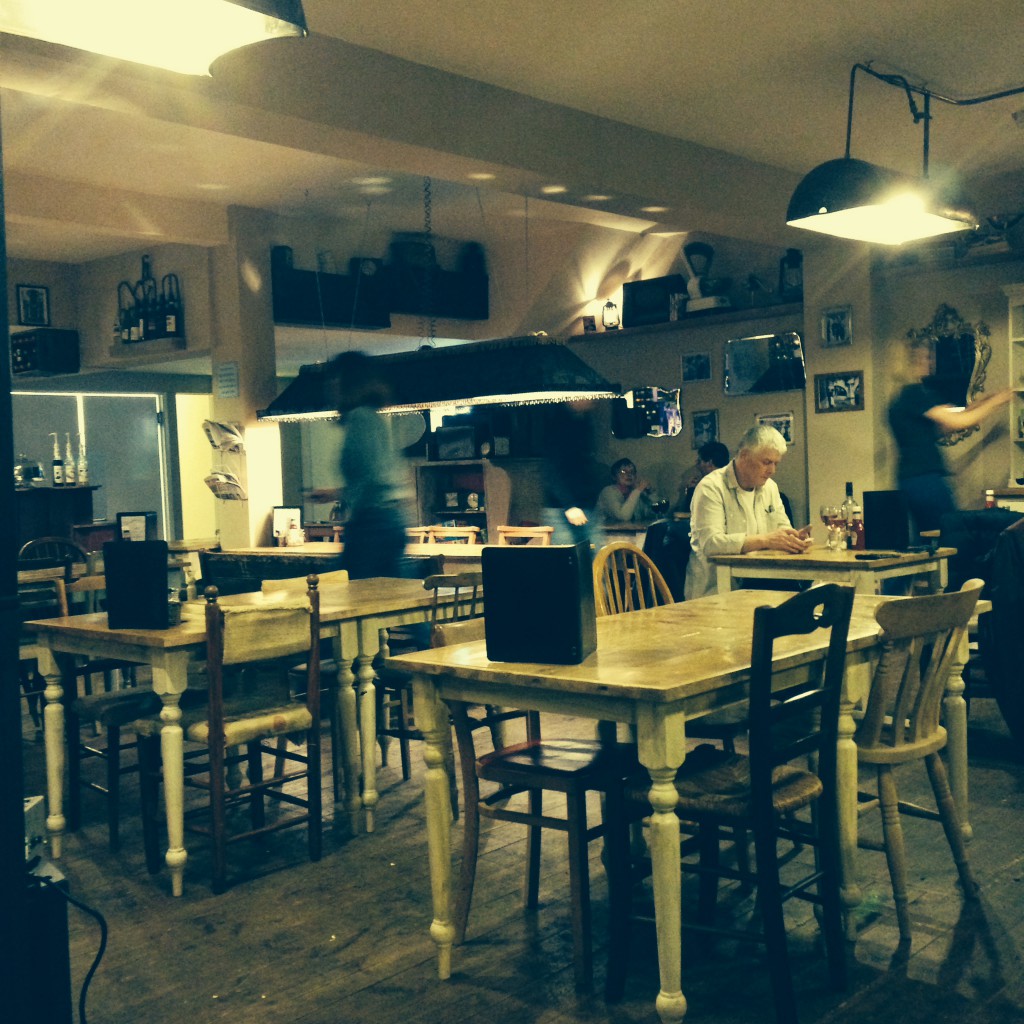 Butters is my new favourite place to go in Andover. It has a vintage theme with a mismatch of retro furnishings, but also a little steampunk vibe going on with the lighting. It's a family run cafe and lounge bar which makes me love it even more and the staff are attentive and friendly.
During the day it's a relaxing place for a cup of tea and a slice of cake to catch up with family and friends. But what I love most is the fabulous evening entertainment. On Friday and Saturday nights they off live acoustic, jazz and rock music where you can have a wonderful meal and listen to some amazing music.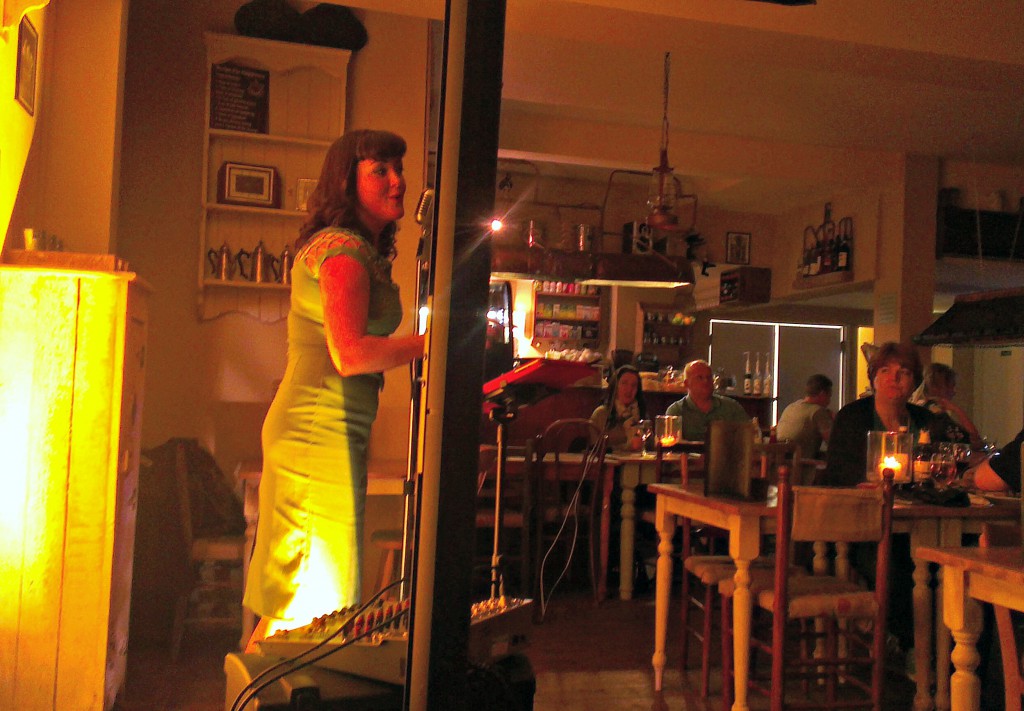 I've been to three live events so far and have another couple booked. My favourite so far has been Amy Baker, who on the night sang music from the 40s, 50s and 60s. Eras I didn't think I'd know but song after song I recognised and I couldn't stop smiling all night. She sang classics like 'The lady is a tramp' and 'Get happy' but also new songs by Caro Emerald, who I adore. I've also seen Sticky Toffee Jazz and James Kirby. We're seeing Amy again on Friday and Common Ground Duo at the end of the month.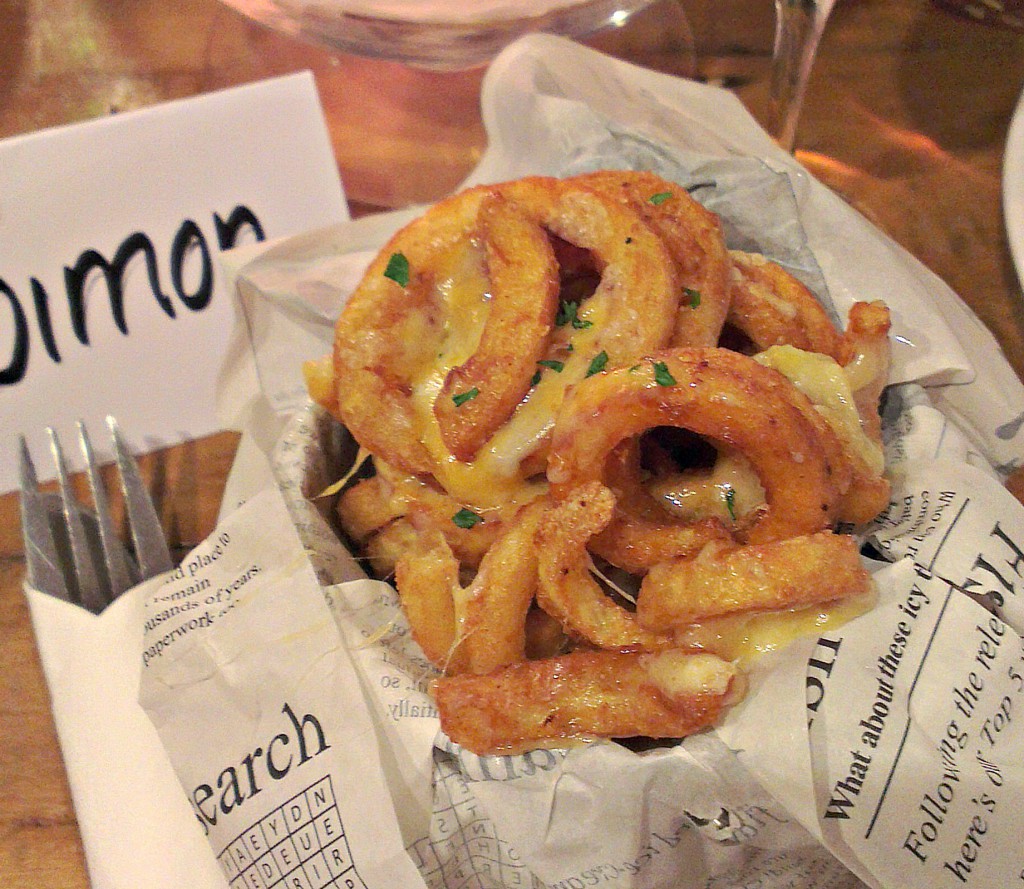 We've been to Butters quite a few times to eat and it's only recently we've noticed the page on the menu called Buckets. These are little buckets filled with oh so yummy fillings. My go to bucket is curly fries and I ask for cheese with it – it's not just on top, the cheese is all the way though coating so many fries and tasting absolutely delicious. I know they're bad for me, and we tend to share one, but I just want to eat them all by myself, they're just so damn good! I've been impressed by their green thai curry, lasagne and steak, and I plan on ploughing through the rest of the menu soon.
Also, there's a photo of James Dean in the ladies loos, and who doesn't love James Dean. I spent the rest of the evening picturing him with his sleeves rolled up leaning on a car bonnet. Is it just me?