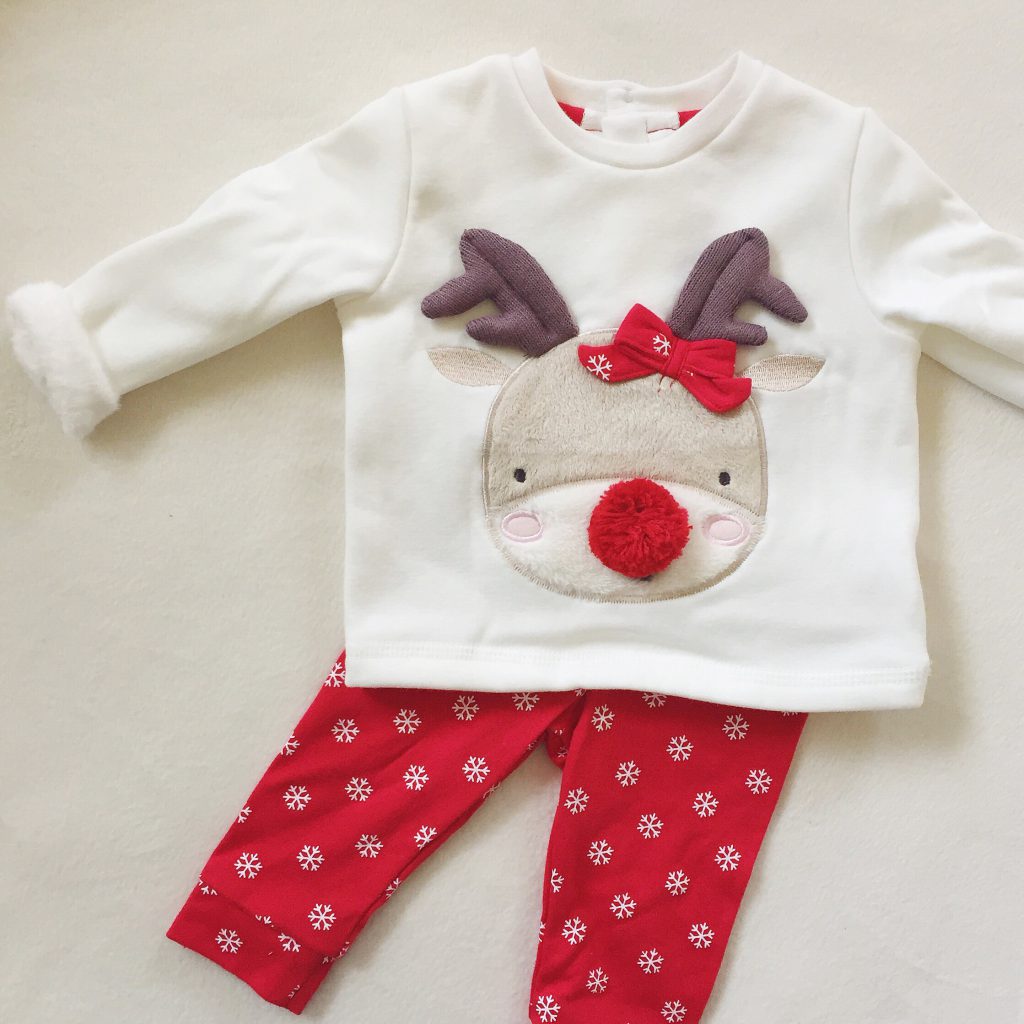 I am so excited about baby's first Christmas. She is probably going to be spoilt. I absolutely can't wait to dress her in Christmas outfits and sleepsuits. I live in Christmas jumpers during December so she can join me. I'd love to find a matching jumper set for us both!
I know it's early and not even November yet, but I saw this wonderful outfit pictured above from Tesco and couldn't resist buying it. Then I got a bit addicted into researching what other stores had brought out their Christmas ranges. There are lots of cute bits for babies, so here are a few of my favourite pieces that I've spotted so far. It looks like JoJo Maman Bébé are really nailing it with their collection!
Baby's First Christmas Outfits Wishlist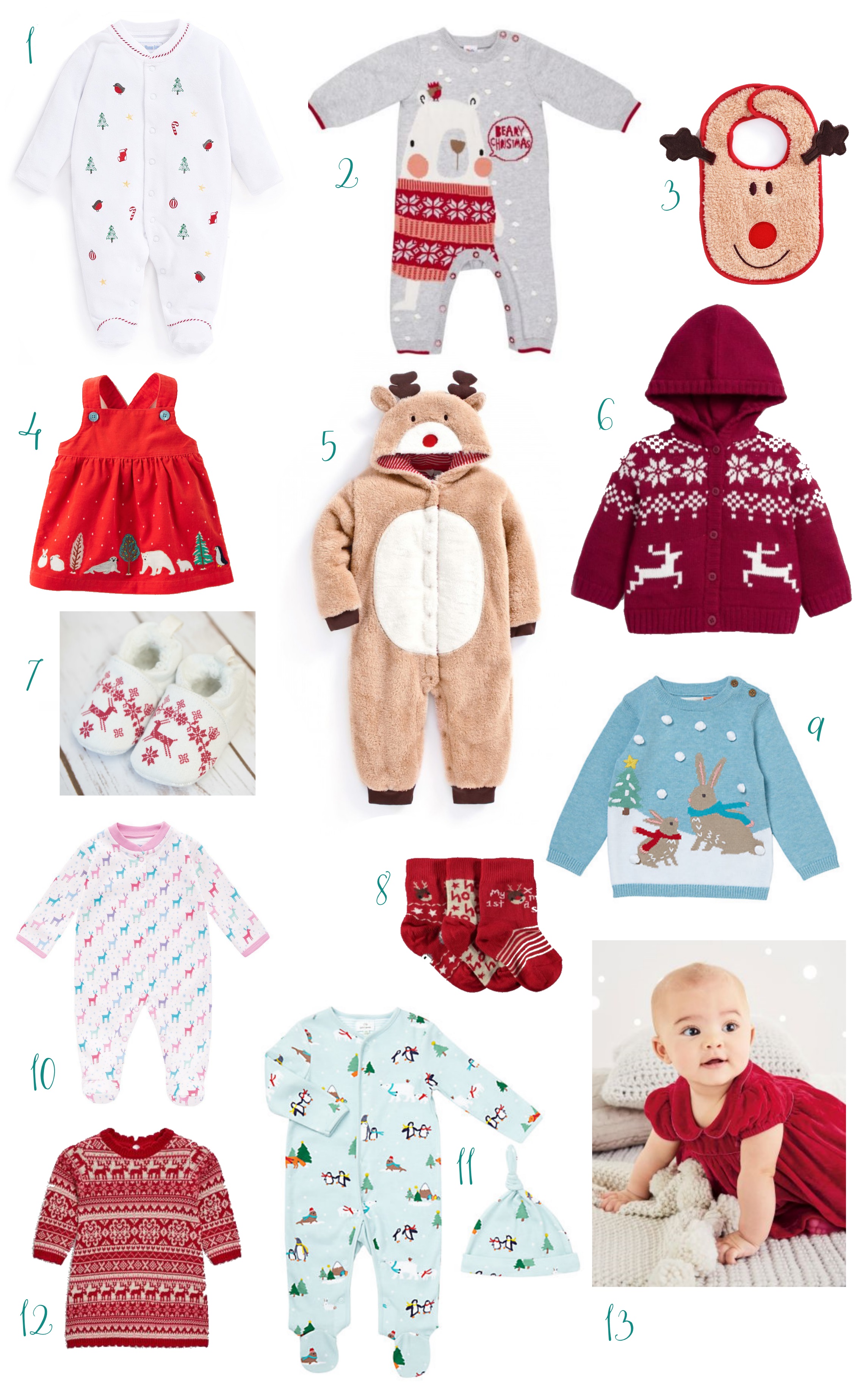 JoJo Maman Bébé Christmas Embroidered Baby Sleepsuit
JoJo Maman Bébé Reindeer Bib
JoJo Maman Bébé Reindeer Onsie
Mamas and Papas Fairisle Hooded Cardigan
Ruby and Freddies Baby's First Christmas Booties
Matalan Kids Christmas Socks
John Lewis Baby Rabbit Christmas Jumper
JoJo Maman Bébé Reindeer Baby Sleepsuit
Next Red Fairisle Pattern Dress
Next Red Velvet Dress
Have you spotted any adorable Christmas outfits for babies? I can't wait to get buying bits.