In July I was sent some Little Angels nappies to try out and obviously I couldn't do anything with them as I was pregnant at the time.
Now Eleanor is 2 months old and we've been using the newborn nappies and the Dreamskin nappies for awhile now. We've been switching between these and Pampers. Price wise, I only ever buy Pampers on offer in Tesco and it's still cheaper to buy Asda Little Angels.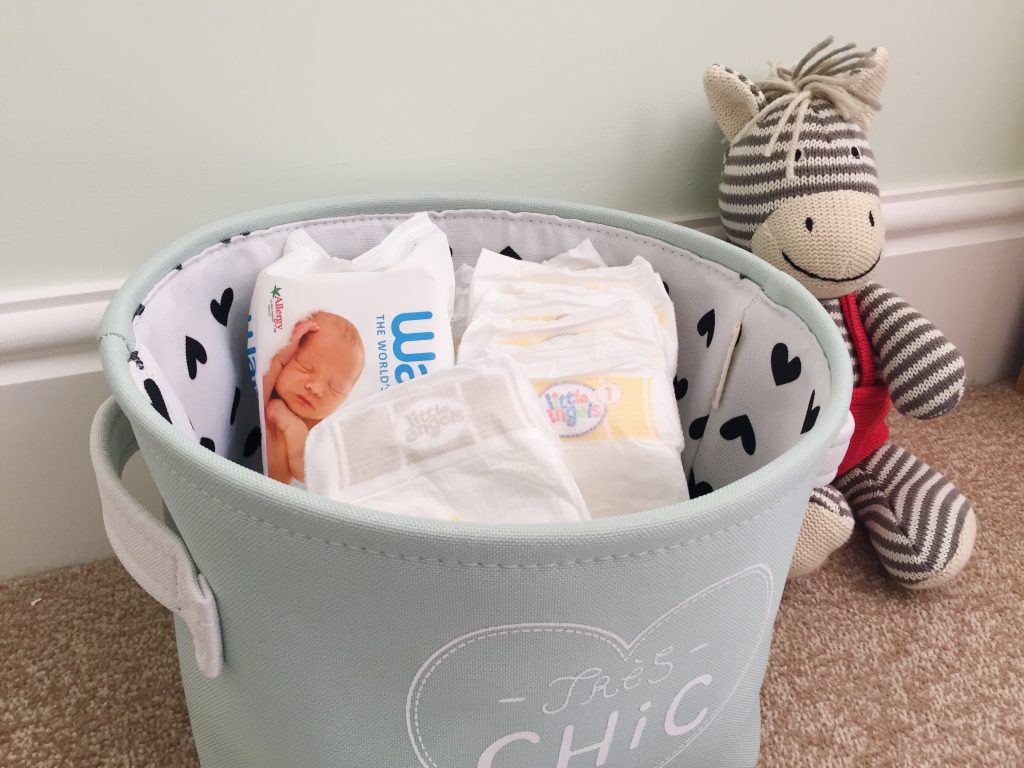 Little Angels Newborn nappies
At the moment Eleanor is still in size 1's and the nappies come with a built in size guide on the straps so I know when to change to the next size. The material is very soft and flexible. I find they have more material on the side straps compared to Pampers, so I feel like they are more secure from explosions. They also have an elasticated back which I feel holds more in.
We have had a few poop explosions over the last month but they've all happened in the Pampers nappies – I don't know if that's just a coincidence though. With the help of the wetness indicator I always change her nappy as soon as possible.
I love the price of these, especially when Eleanor decides to pee or poop halfway through changing her. Sometimes we've been through 3 nappies during one change!
Newborn with Dreamskin technology
We used the Dreamskin nappies when Eleanor was born as they are enriched with a special polymer to protect her bum. It also helps to regulate skin temperature and keep moisture in. Eleanor doesn't have sensitive skin so we switched to the newborn nappies when these ran out. If your baby needs a more gentle nappy, these might be worth trying.
As you can see in my little changing basket, I use Waterwipes at the moment. I want to use them while Eleanor is still very young, but I do plan on changing to cheaper wipes when she's a little older. I just love how natural they are when her skin is so delicate.
I'll be picking up the ASDA swimming nappies soon when Eleanor starts Water Babies. I've heard good things about those nappies.
Disclaimer: I was kindly sent these nappies free of charge to try out but all thoughts and opinions here are my own.