I've been hankering after a tablet for a while as my phone battery is always dying and my laptop has seen much better days. So when I was kindly offered an Amazon Kindle Fire Tablet to review, I jumped at the chance. It meant I could watch YouTube on a larger screen and dual screen watching Netflix and while tweeting on my phone.
It's been some time since I last reviewed a piece of tech. I bet you didn't know that it used to be a part of my job. There's even a YouTube video out there of me reviewing a phone for it's launch – way before I started on YouTube myself. Anyway, I took the tablet away with me for the Easter weekend and here are my thoughts.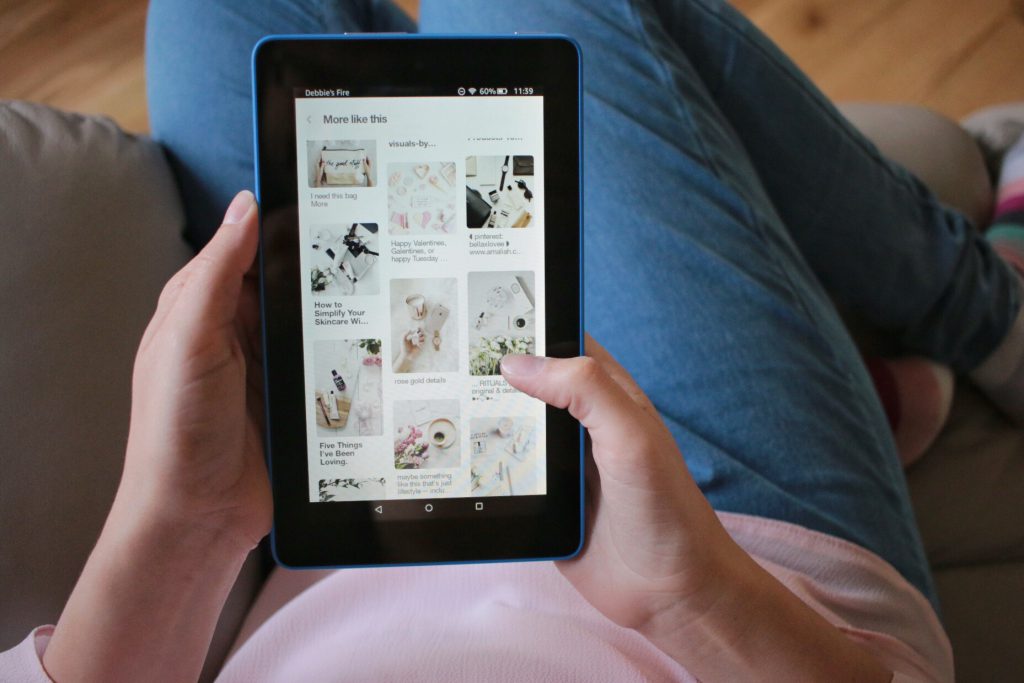 Design
Amazon have released the Kindle Fire in 3 other colours and I absolutely love the blue colour. I was quite tempted by the pink but you can't go wrong with a blue. The trim round the edge of the screen is blue too.
The 7″ tablet is the perfect size for my small hands. It's easy to type with one hand and to read a book or look something up while holding my baby in the other arm.
It says it has up to 7 hours battery life and when I went away I used it a lot in the evenings and I didn't need to charge it. I was pleasantly surprised as my phone needs charging at least once a day.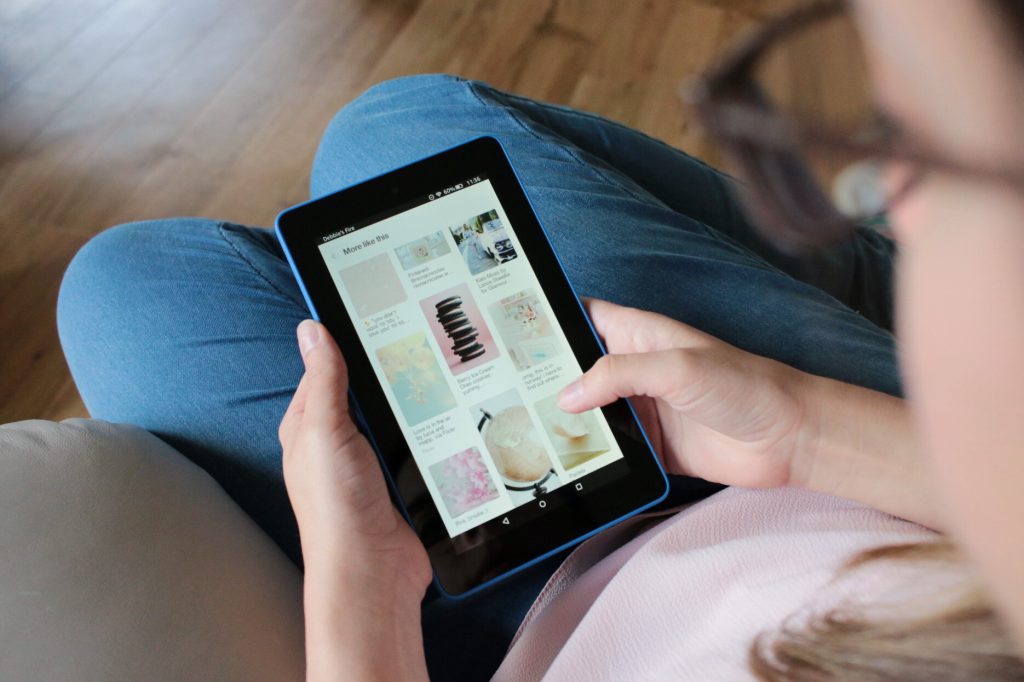 Fire OS
Having used iOS and Android before it took me awhile to get used to the Fire operating system. I really liked how the reading experience is just a swipe away. I have had a Kindle for years so when I swiped to the right and saw all my books synced I was pleasantly surprised. My Kindle has been gathering dust as I haven't had chance to read, so it reminded me of some of the great books I'd bought and need to get stuck in to.
Apps
Ok so the Amazon App Store doesn't have the plethora of apps that you can get elsewhere but it does have some really good ones. Here are a few of my favourites:
Netflix
Spotify
iPlayer
Pinterest
Trello
Kindle Books
Audible
AirBnB
Twitter
Feedly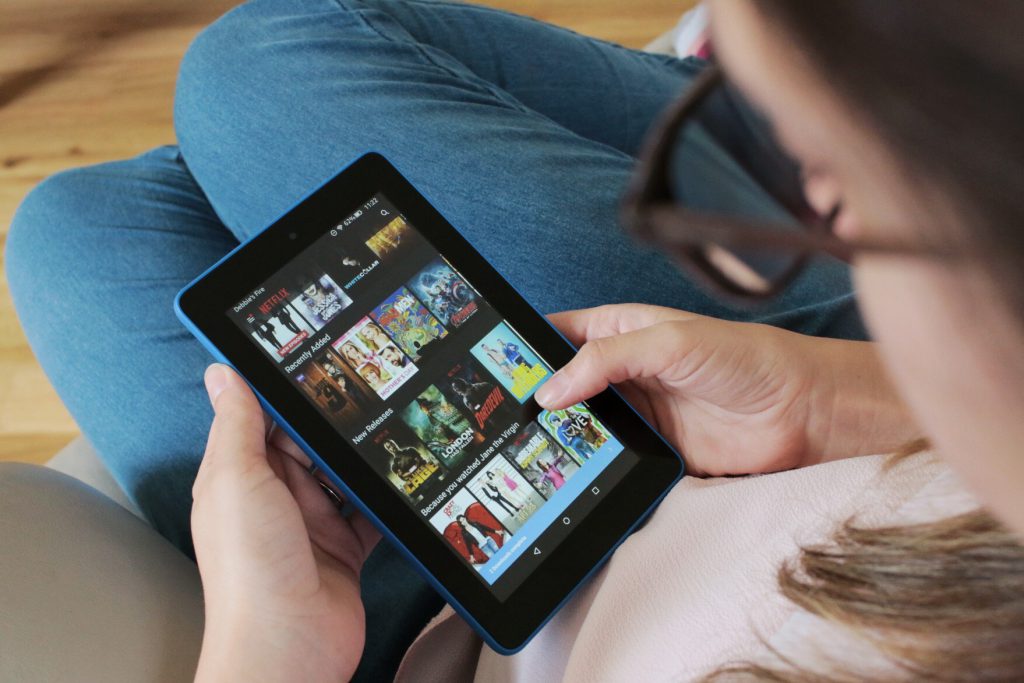 Blue Shade
Blue Shade minimises the blue light on your screen by using special filters. It makes reading at night a lot more comfortable on my eyes. You can also change the brightness so if it's a really dark room you can dim it even more.
I keep reading how you should leave your tech alone an hour before bed so that you sleep better. So turning on Blue Shade gives me an excuse to check Twitter. Now I just need to move my baby into her own room so I can read in bed every evening again.
Multiple profiles
I really like that the Kindle Fire has multiple profiles. It means if my hubby borrows my tablet he can log into his own account and read the news on his own browser rather than using mine. It also means I can have a kids account for Eleanor when she's older. You can have 2 adults and 4 child accounts on the tablet.
And can I just mention the price. At the moment as an Easter special the Fire Tablet, 7" Display, Wi-Fi, 8 GB (Black), is currently priced at £34.99 and you can find it on www.amazon.co.uk. I've not seen a tablet that cheap before. If you're after something for just browsing the web, a few games, books and catching up on telly then this is perfect. I missed the first episode of this season of Doctor Who and I caught up on the tablet using the iPlayer app on Saturday night.
Do you have a tablet? If so, what do you primarily use it for?
Disclaimer: I was kindly sent the Amazon Kindle Fire Tablet to review. All opinions are my own honest views.