I am on the hunt for a fitness tracker. A fitness tracker that doesn't look like a humongous beast on my arm. I have tiny little wrists. I struggle to buy watches and bracelets all the time. It didn't occur to me that I'd have the same problem with fitness trackers too.
I have a running watch which I use while running (obviously) but it's so bulking I never wear it any other time. It's a shame as it does come with an activity tracker in it. I love the colour of it too but it's just too big.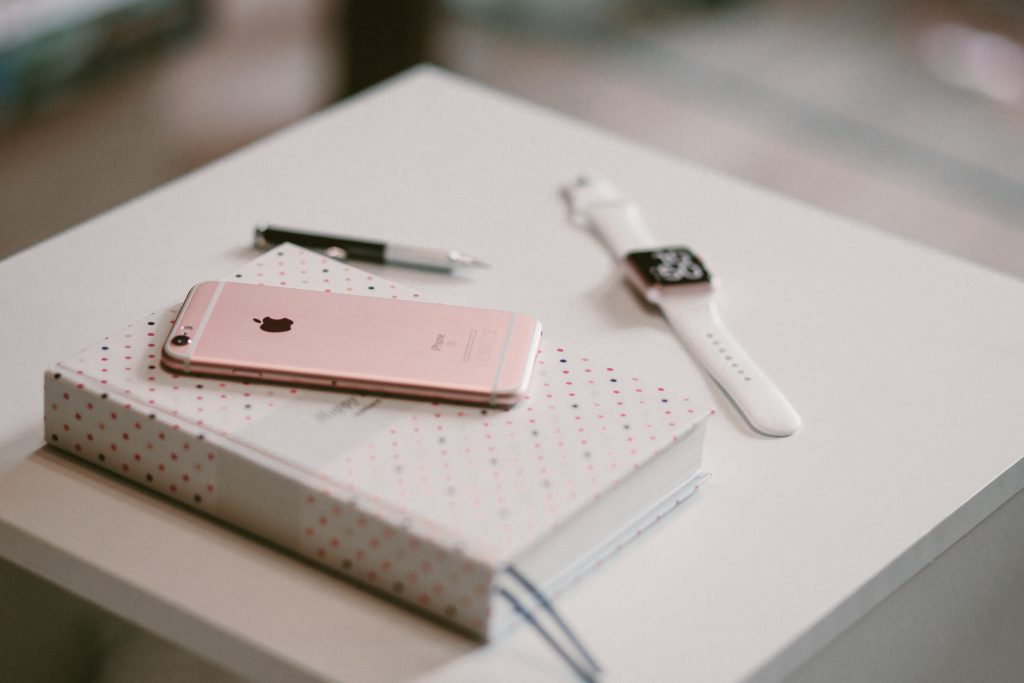 The reason I want a fitness tracker is so that I can make sure I'm getting out and doing some exercise each day. I want to have a target and be able to see that progress throughout the day. My phone has a steps counter but I often head out without it.
Fitness trackers for skinny wrists
I thought I'd share my hunt for fitness trackers for those with slender wrists. I've narrowed down my search to 4 watches but I just don't know which to go for.
Fitbit Alta
My friend has one of these and I tried it on and was amazed it actually fit. I have tiny wrists and this comes in small or large so is perfect. I adore the teal colour but I have seem leather pale pink straps which I really desperately want.
The Alta keeps track of your steps, calories, distance travelled, active minutes and your sleeping patterns. I can actually find out how little sleep I'm getting! It functions as a watch and also you can get notifications from your phone when you get a text or call. I am all for the multi use wearable tech!
There is an Alta HR (heart rate) version but it doesn't come in teal.
Fitbit Charge 2 HR
The Charge 2 HR is a bit bigger than the Alta but it does all the same things and more. It gives you a wrist-based heart rate, which you might like. I remember using this when I started running as I had a heart rate monitor with my running watch. I don't think this is important for me but I love this watch's looks! Plus it also has a small wristband and comes in teal, which I'm just a little bit partial to.
Tomtom Touch Cardio
The Touch Cardio by Tomtom also comes with a heart rate monitor. It tracks activity every second of the day and also your workouts. You can create goals and set daily and weekly targets to aim for. The Tomtom doesn't come in as many colours but black goes with everything, right?
Withings Activité Pop
I love that Withings fitness trackers look like a proper watch. They also have an outrageously long battery life of up to 8 months. I wish wish wish they'd have different sizes as the face looks a bit big on my wrist. I bought this in black for my husband for Christmas and he's worn it every day since. It tracks, walking, running, swimming and sleeping. It automatically recognises when you've switched from a walk to a jog. Does the battery life on this make it an easy winner? Plus the sand colour is just lovely.
It seems Nokia now own Withings so I wonder how long this beauty will be available for. The Nokia version that similar would be the Steel. I don't know how I feel about this. Maybe I'm a bit snobby but Withings sounds much better than having Nokia written over the watch.
Do you have a fitness tracker? I feel so unmotivated to get out and exercise – hit me with your tips please.
* This post contains affiliate links. In plain English, this means that I may receive a small commission (at no cost to you) if you purchase something through the links provided. Thank you for the support!