This 2 ingredient pizza dough recipe is one of the best baby led weaning meals I've tried. I love it, my husband loves it and Eleanor wants to eat lots of it!
It is so quick and easy to make, which is perfect when you have an attention seeking baby not wanting you to cook.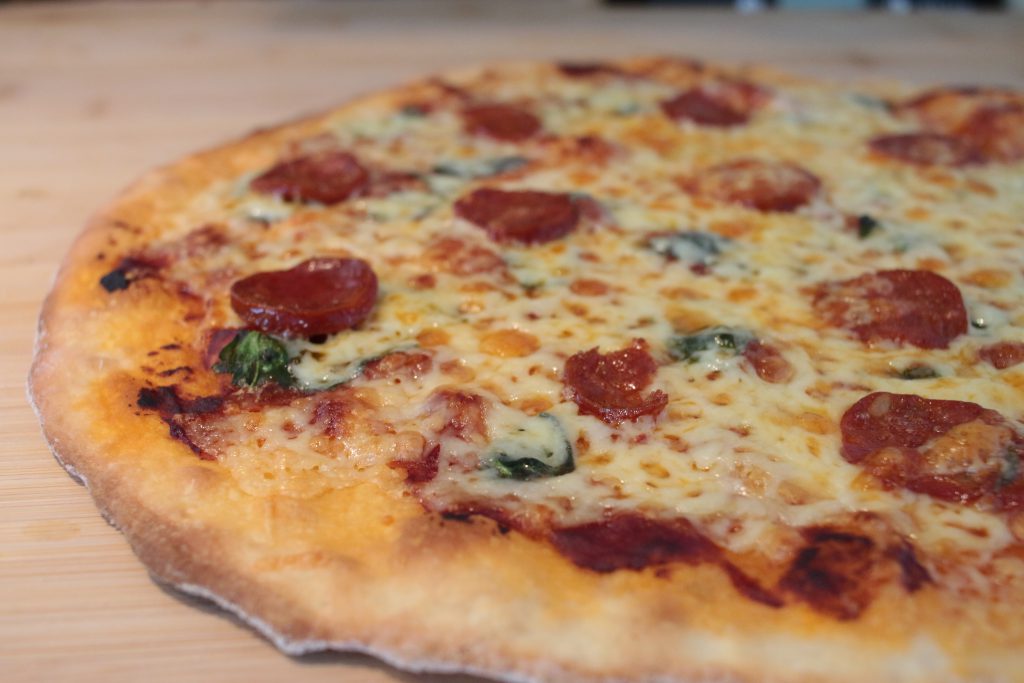 I've tried this recipe so many times. I first heard about it on a Facebook group where someone mentioned using about equal parts of yogurt and flour to make a dough. I've attempted this pizza 8 times now and the first few weren't great.
I tried 1.5 cups of flour to 1 cup yogurt. I tried different yogurts. I tried different oven temperatures. I tried no kneading and just putting the toppings on straight away. But this recipe I've tried a couple of times now and everything seems to have clicked. This tasted amazing.
I used chorizo as a topping with some spinach as that's what we had in the fridge. You could use anything.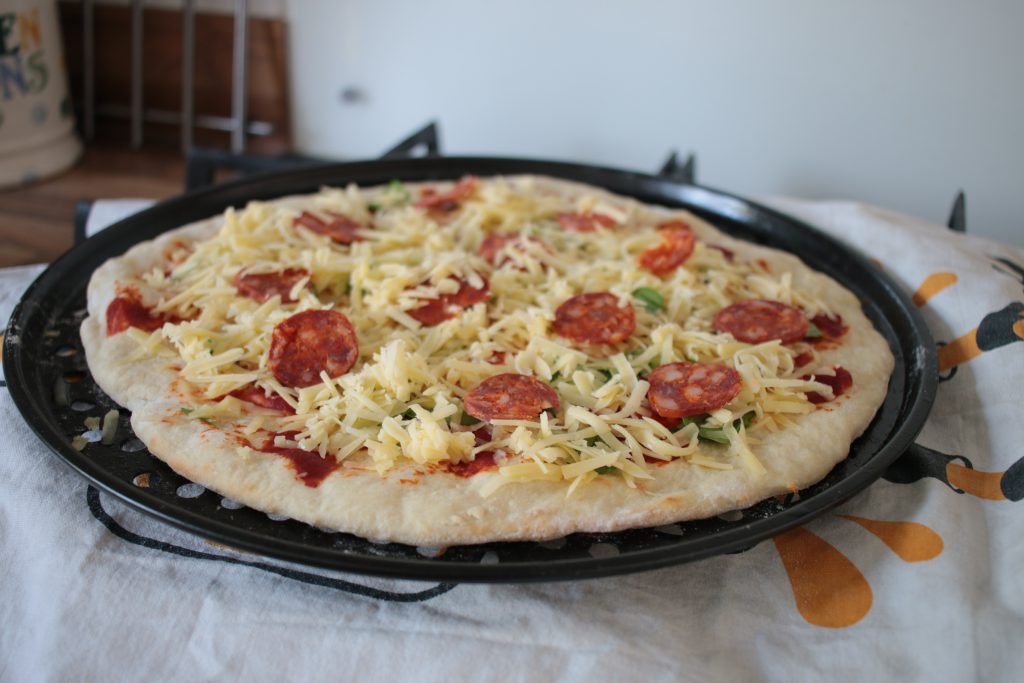 2 Ingredient Pizza Dough
Ingredients
1 cup Greek yogurt
1 cup self-raising flour (plus more for sprinkling)
Olive oil
Toppings of choice
Method
Pre-heat the oven to 240°C/220°C fan.
Mix the yogurt and the flour together to form a dough.
Flour the surface and knead the dough for 5-10 minutes until it stops sticking to the surface. You'll need to keep sprinkling the surface with flour.
Roll out with a rolling pin until you get to about 5mm thick pizza – whatever shape you want.
Transfer to a tray and add a small amount of olive oil on top.
Cook for 5 minutes to pre-cook the base a little.
Remove from the oven and add toppings.
Pop back in the oven for 5-10 minutes.
If you'd rather watch how I've made it, here's the video.