What could be more fun than rainbow ice cream cupcakes?!
My daughter, Eleanor, is obsessed with ice creams and rainbows at the moment, but she also loves to bake. Her favourite thing to watch on telly right now is Cupcake Jemma on YouTube. She always wants to watch the cupcake lady.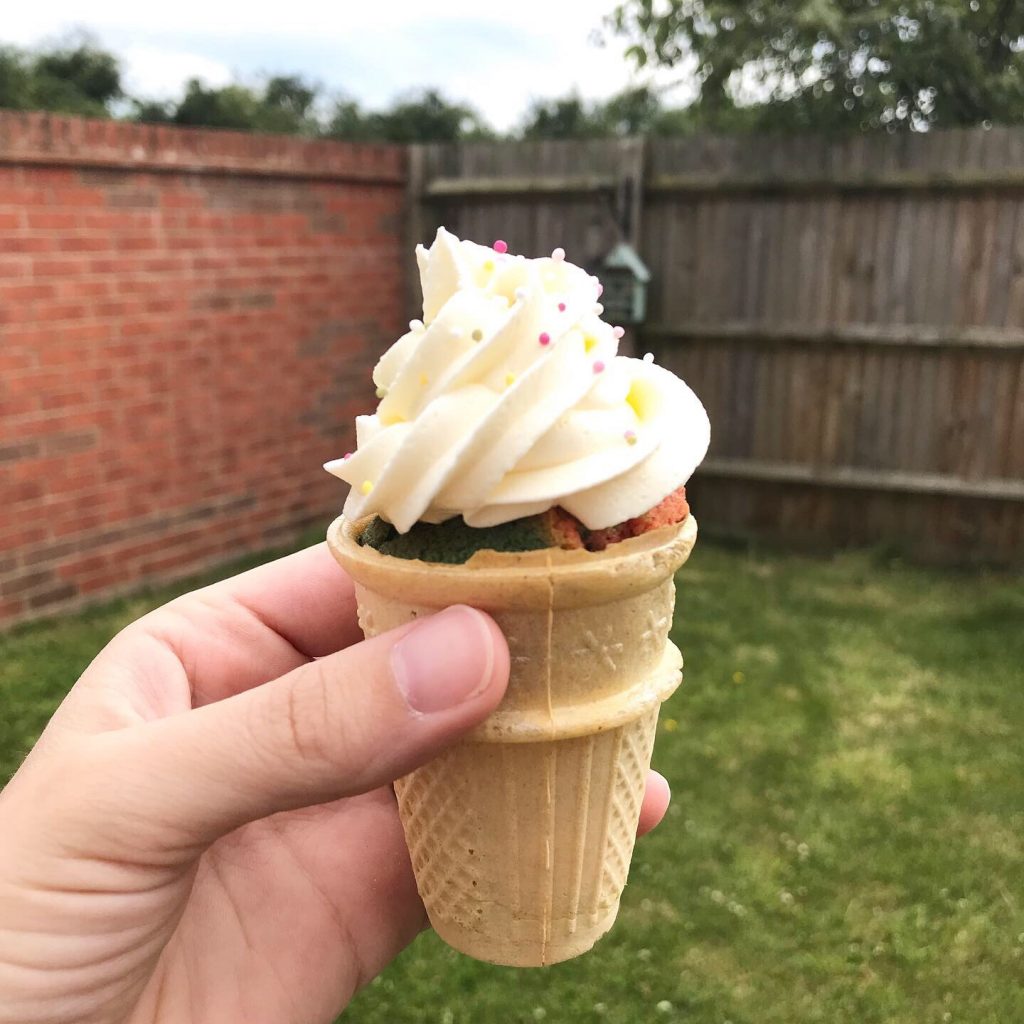 So I thought I'd combine Eleanor's favourite things into one rainbow ice cream cupcake. It's so easy to do.
How to make rainbow ice cream cupcakes
I used Cupcake Jemma's vanilla cupcake recipe, which has been my go to basic cupcake recipe for the last few months. I split the mixture into 3 and mixed in PME food colouring paste. The colours are amazing! I've used cheap liquids and gels before and they really don't give you the rich colour that these pastes do.
I found some flat bottom ice cream cones in my local supermarket which are perfect for this recipe. I placed them in a normal cupcake tray and put a little foil around the base of each one to keep them steady. I then spooned in a teaspoon of each colour until the cones were 2/3rds full. I baked them for 22 minutes at 170 degrees C in my fan oven.
For the buttercream, I used Jemma's buttercream recipe (see a theme here, maybe I'm as addicted as Eleanor is). I was really tempted to do rainbow icing too, using the same 3 colours, but I didn't have time and thought that, actually, white/cream looks more like ice cream.
I really wish I'd had some flake to top it off with, but I covered them in sprinkles instead.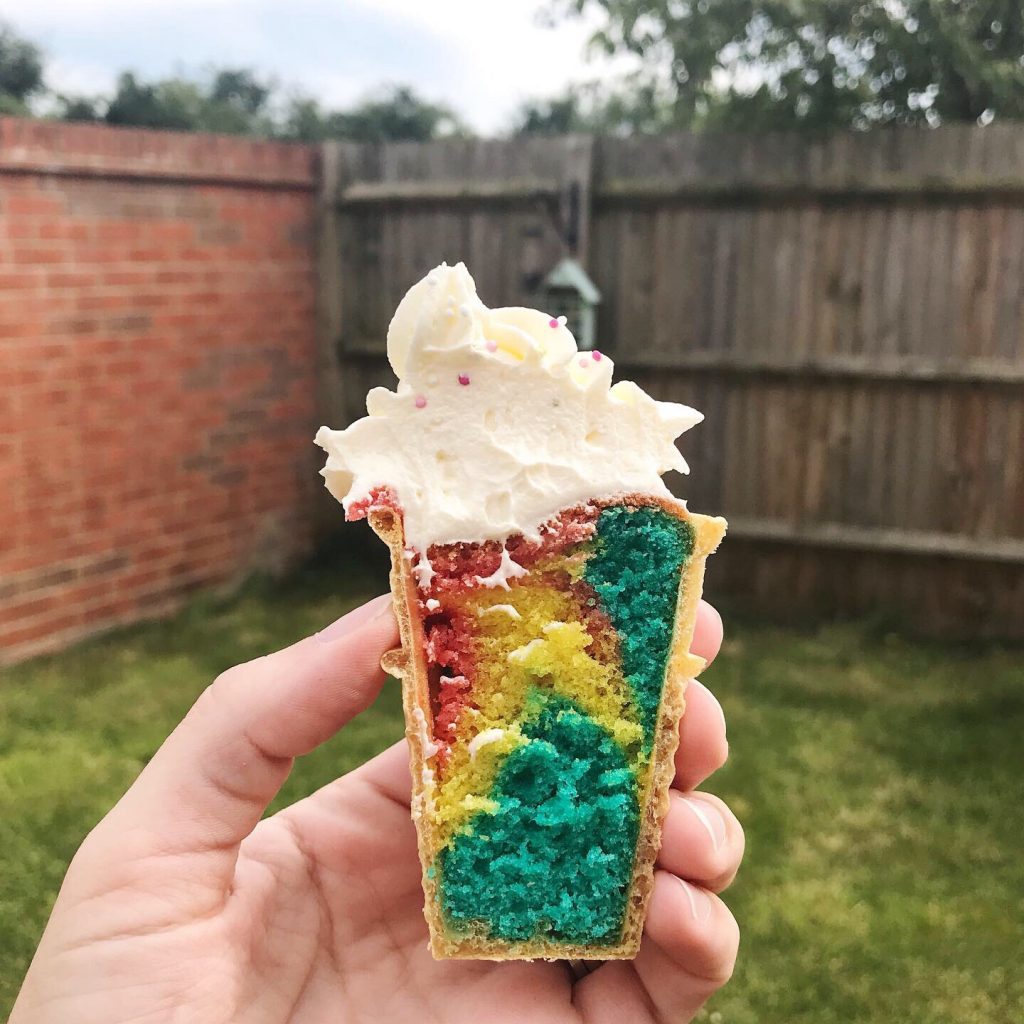 Eleanor LOVED these! Well, she loved the look of these. She didn't like the buttercream and ate all the cone and left the cupcake. I wonder if she'll be like my mum, always baking but never eating the cake. I just gobbled them all up!
Do you think you'll give these a go?
Disclaimer: This post contains an affiliate link. This means that I may receive a small commission (at no cost to you) if you purchase something through the link provided. I won't post a link to a product that I haven't used myself and love. Thank you for the support!