We all have Christmas traditions that we do every year and this year we want to create some new ones to do now we're a family of three. I know Eleanor is far too young to notice but I love Christmas so it's all part of the fun.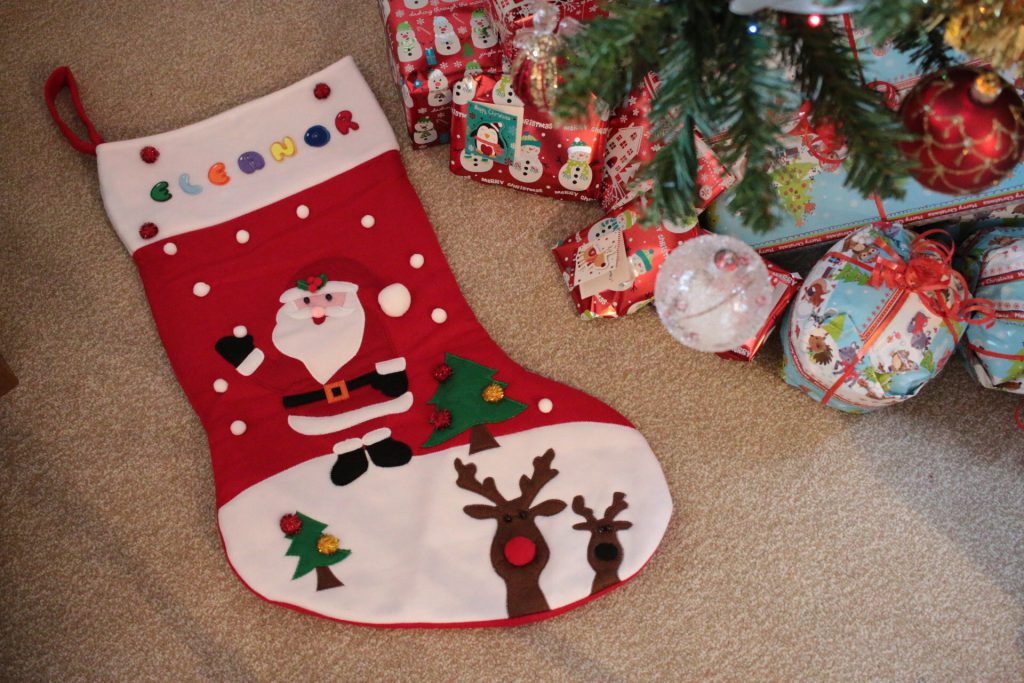 Singing Christmas songs
One tradition that I'll be carrying on since I was little is to watch Disney Sing Along Christmas 1988. It was on vhs and I've been watching it on YouTube now. Every few days I sit down with Eleanor and sing along to it.
Presents
I've bought Eleanor a personalised stocking this year which she can use every year. It's going to be filled this year with practical teething and weaning bits that she'll need in a few months time. I'm also going to do a Christmas Eve box next year for her with PJs, a film and a book. Also on December 1st she'll get a Christmas jumper and book to read throughout the month.
Santa
For next year I'm going to buy a Christmas Santa plate which has a space for a mince pie, milk and a carrot for Rudolph. Each Christmas Eve we'll get it out for Santa just before bedtime.
When Eleanor is older we'll definitely write letters to Santa and I'm going to have him write her one back. We'll also go visit him at a local grotto.
Decorations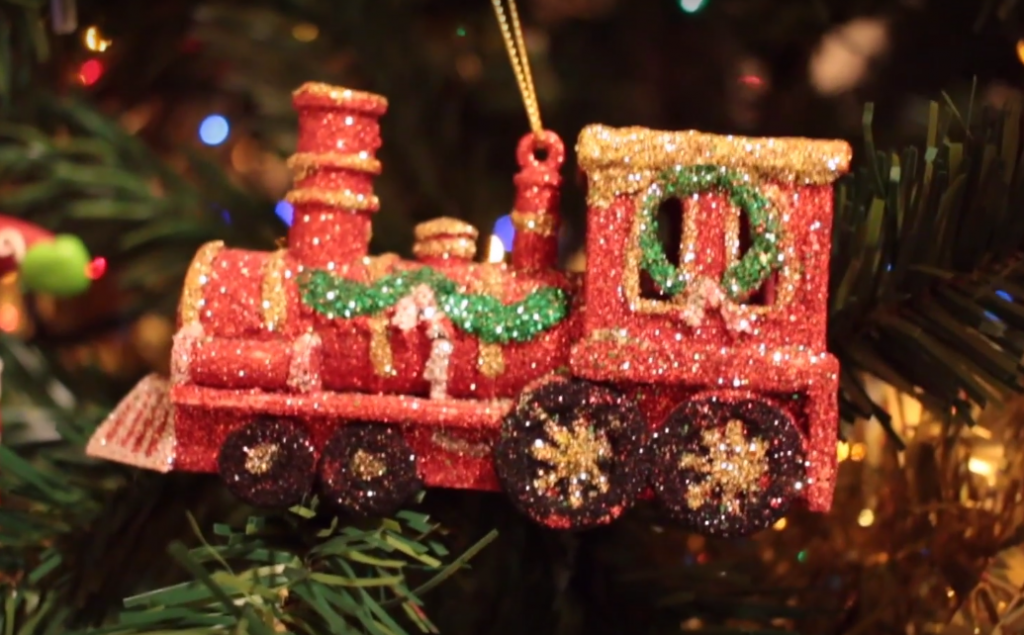 Every year since I left home I've bought a new decoration for my tree. I don't have any decorations that are the same, is that wrong? My tree is definitely more fun than fashionable. When Eleanor is old enough she'll be the one picking out a new decoration. This year I bought a few more but this train is my favourite – and also it left glitter everywhere! You can see all my decorations on my Christmas tree decorating video.
What are your Christmas traditions?