My zero waste hair care routine has made getting ready in the morning so much easier. I wash my hair once a week or longer if I can get away with it.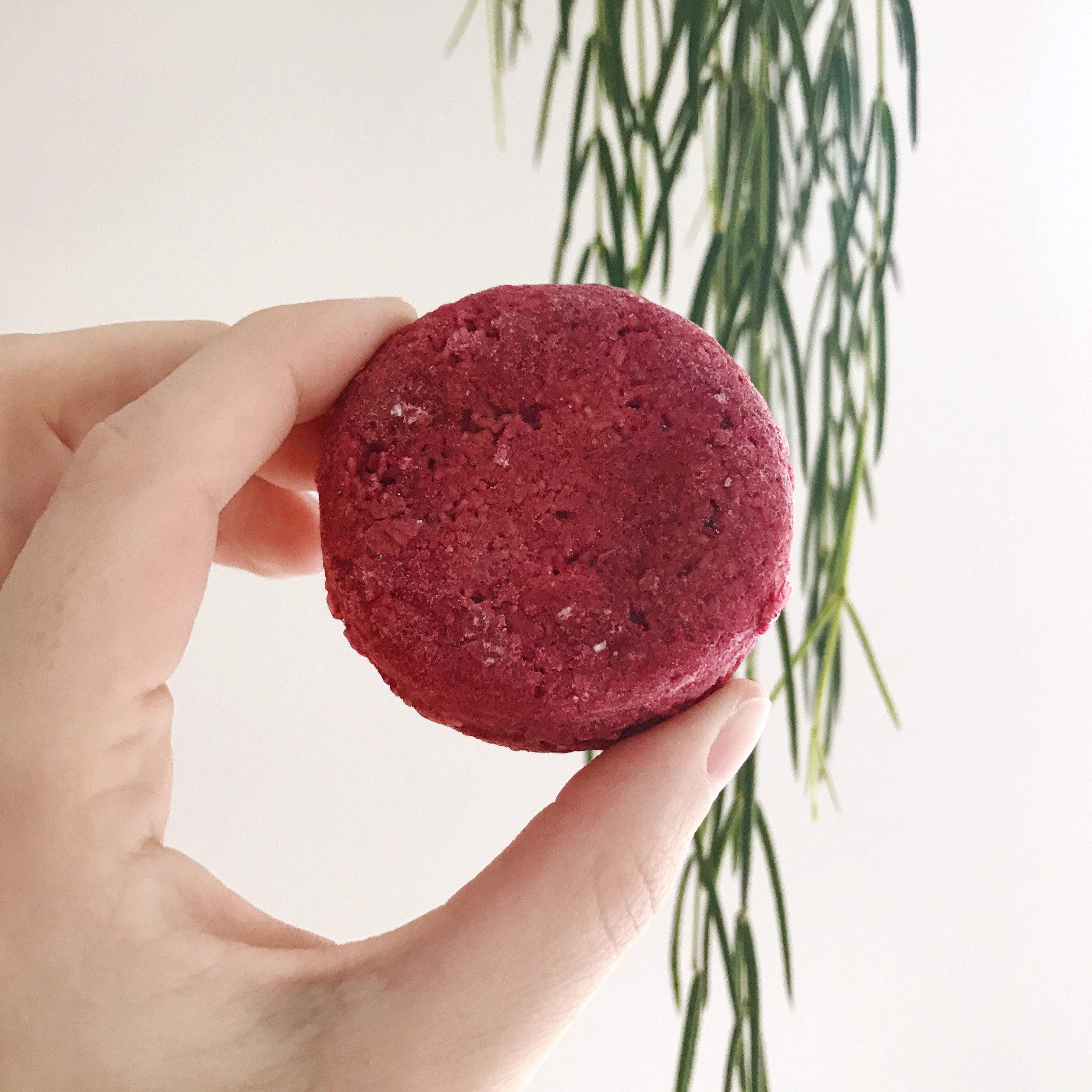 I don't do 'nopoo', which is not using any shampoo at all. I don't think I can face going out while it looks greasy. From what I've researched it can take awhile for your hair to adjust to no poo, and I don't want to go through that phase yet.
My zero waste hair routine
I wash my hair with a shampoo bar from Lush. I've tried Honey I Washed My Hair and Jason and the Argan Oil and I love them both. Once my hair and the bar are wet, I rub it over my head (not the ends of my hair) and then massage it in with my fingers. I was surprised that it produced lots of bubbles like a normal shampoo.
At the moment I still have conditioner in a bottle left, and I use a pea size amount on the ends of my hair. I don't use much at all. When it's empty I'm going to try an apple cider vinegar rinse, which is ACV diluted with water and poured over your hair and rinsed out.
If during the week my hair is looking a little greasy then I wash with just water. I spend a couple of minutes in the shower massage the roots while under the water and that's it. It usually gets greasy if I have my hair down and keep putting my hair behind my ears. I usually wear it in a plait or a topknot, or I have a hair scarf to hide any greasy bits.
In the summer I don't use a hairdryer. This may change in the winter when I need it to dry quicker. I find that although I have thick hair it dries relatively quickly at the moment. When it's still a bit damp I plait it so that I have waves for the rest of the week.
What's your hair care routine?