I am so excited to share with you Eleanor's ice cream shop. I spent more hours on it than I really should have, but I love it!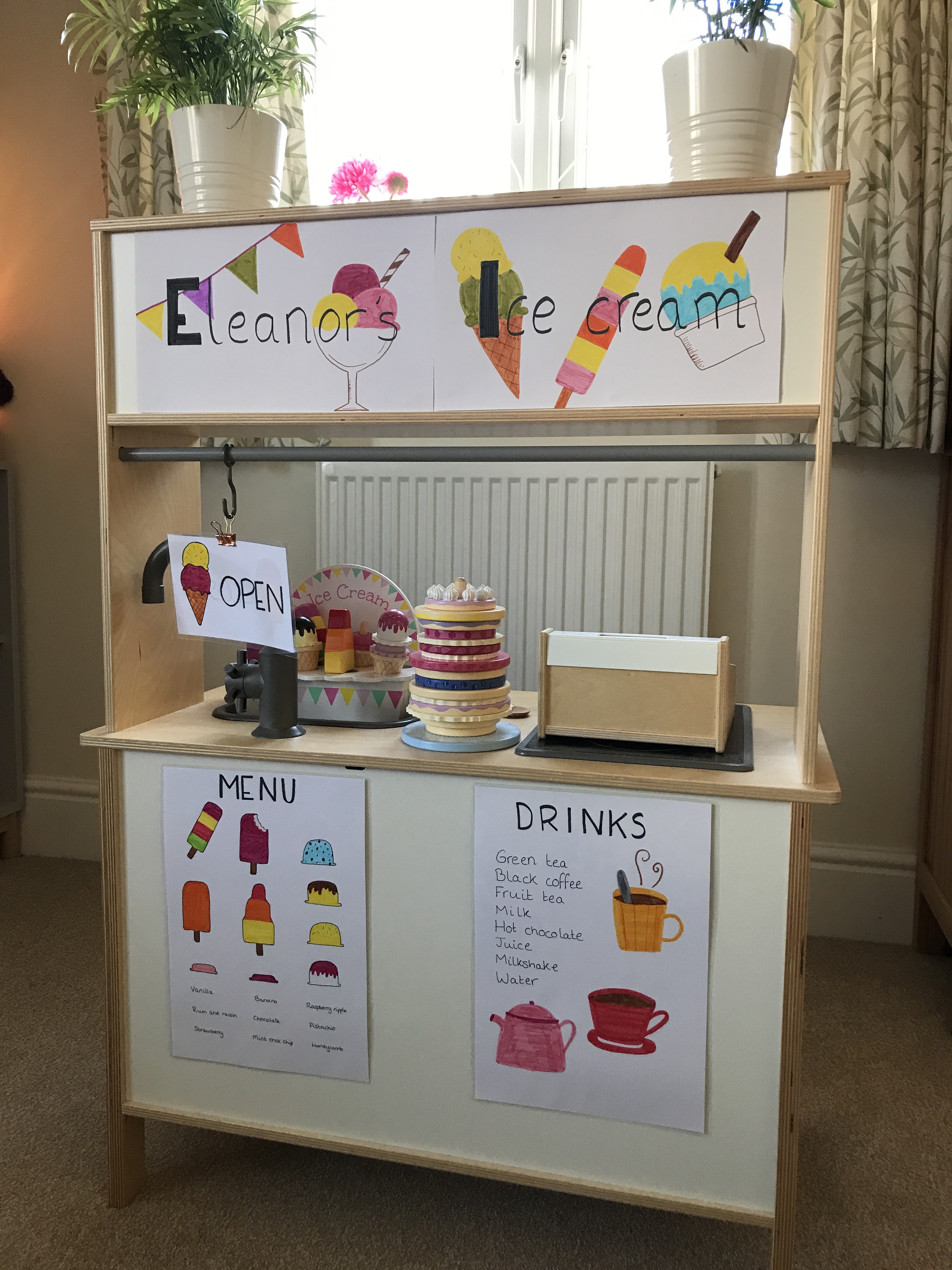 Eleanor's IKEA Duktig kitchen has always been stocked full of pretend food, kitchen equipment and so much more. It was overwhelming for me tidying it away so I wonder how it made Eleanor feel. I made the decision to remove most of the toys and only put out ones that fit in with a theme.
The first theme for our play kitchen is an ice cream shop. Eleanor has been pretty obsessed with ice creams since the summer, and always on the hunt for the ice cream van even if it is 2 degrees outside. So it was an obvious choice to start with whether it's the right season or not.
On the front of the kitchen I made a sign, drew an open/closed sign and 2 menus. The menu with ice creams and lollys on matches (roughly, my drawing isn't that great), her ice cream cart toy. The ice cream cart that you can just see in the sink is from JoJo Maman Bebe but these ice lollys* would also be fab.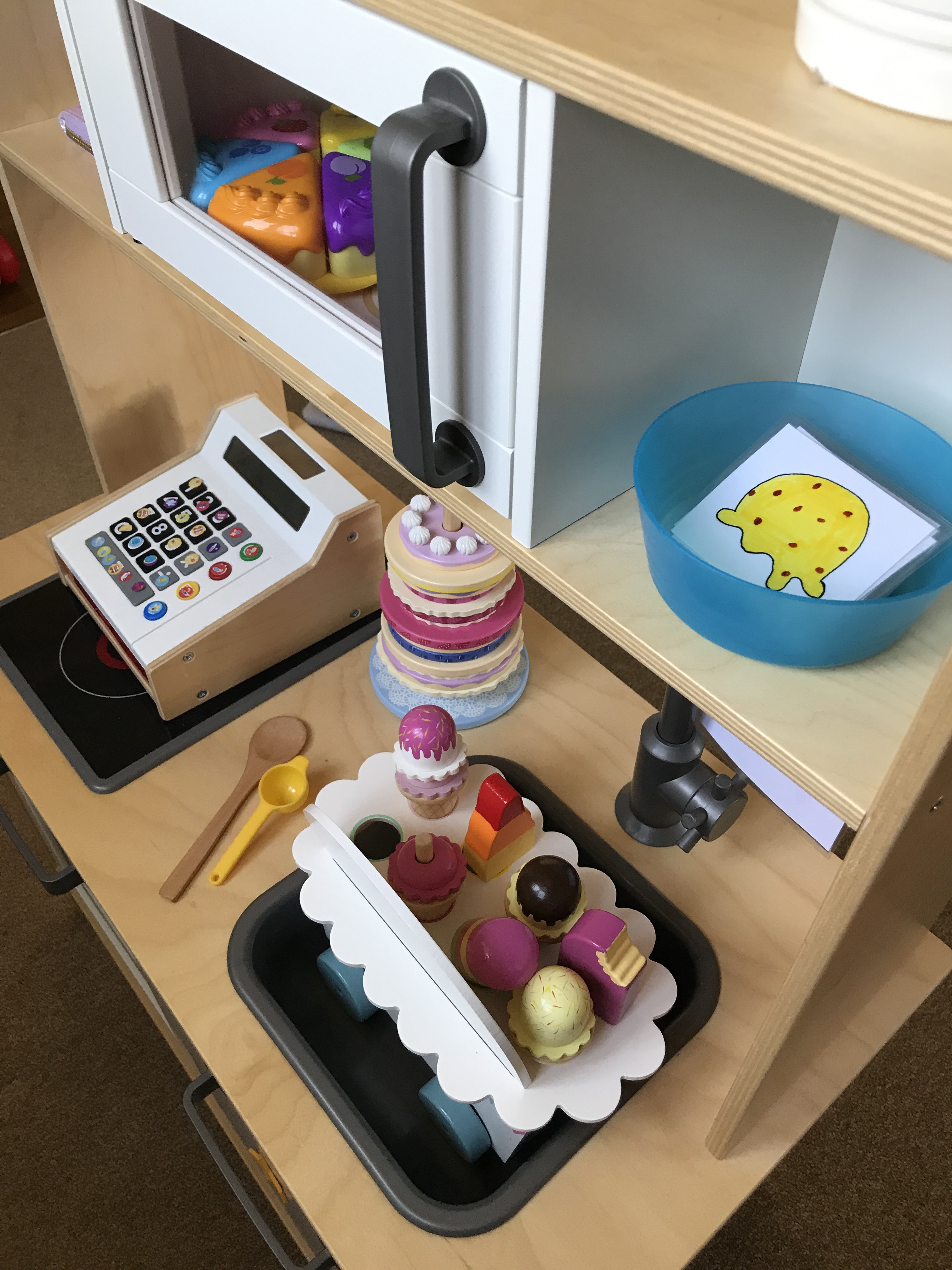 On the seller side of the kitchen there's easy access to the ice creams/lollys, the stacking cake and I made little cards with different flavour scoops on. We've also got our IKEA till for purchases, but she isn't that bothered by that. I used American dollars in there as that's what I had to hand. I've also added a little jam jar I turned into a sprinkles shaker with colourful rice inside.
The cupboards have been emptied and now house a bowl of fruit and an empty tray in case she wants to serve up on it. I also kept her singing teapot, cake and cups* in the microwave as there's a drinks menu too. She loves that cake so I couldn't remove it.
Eleanor was super excited when she saw her kitchen and has played with it every day. She's been taking our orders for ice creams, adding sprinkles and also giving us an extra scoop card in whatever flavour we ask. I hope she gets lots of use out of this before I switch things over.
My favourite part is the open/closed sign, but she says the closed signs says open and visa versa!
* This post contains affiliate links. This means that I may receive a small commission (at no cost to you) if you purchase something through the link provided. I won't post a link to a product that I haven't used myself and love. Thank you for the support!