We decided for Eleanor's first Christmas we'd do a photoshoot wearing some of her lovely Christmas clothes. I knew it wouldn't be easy but I didn't know how ridiculously hard it would be.
The lights in the background were far more interesting than looking at the camera, even with Daddy talking to her and waving a light up rattle around. When we tried to get a photo of her feet she just kept kicking about. I tried feeding her but then when she finished she just cried as soon as I put her down. She is not the most cooperative model around.
Out of the 300-odd photos we took, here are a few of my favourites.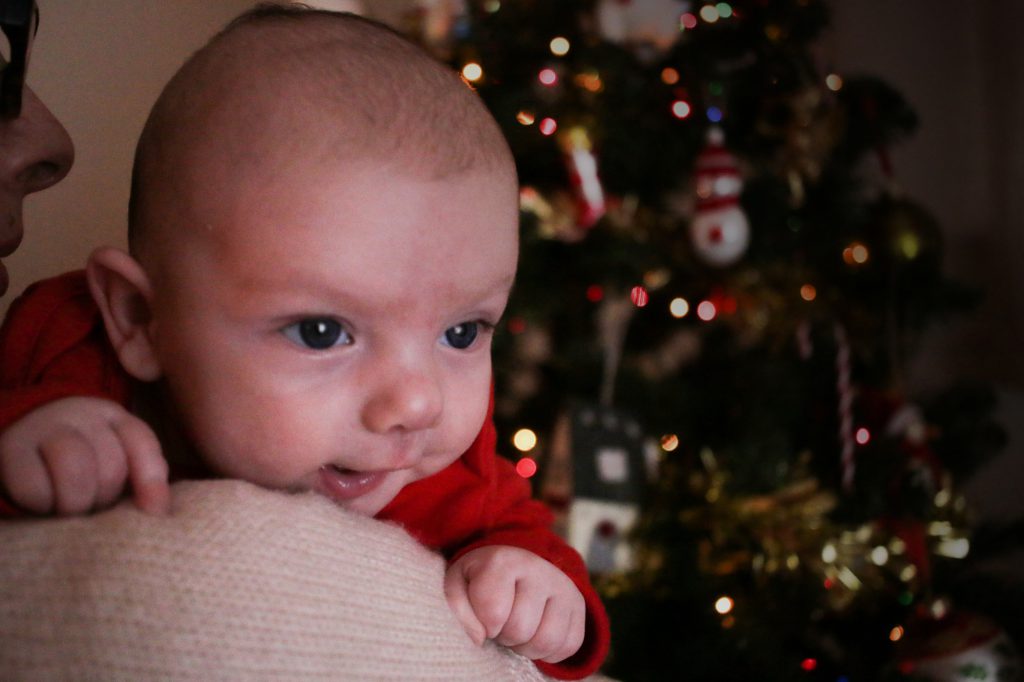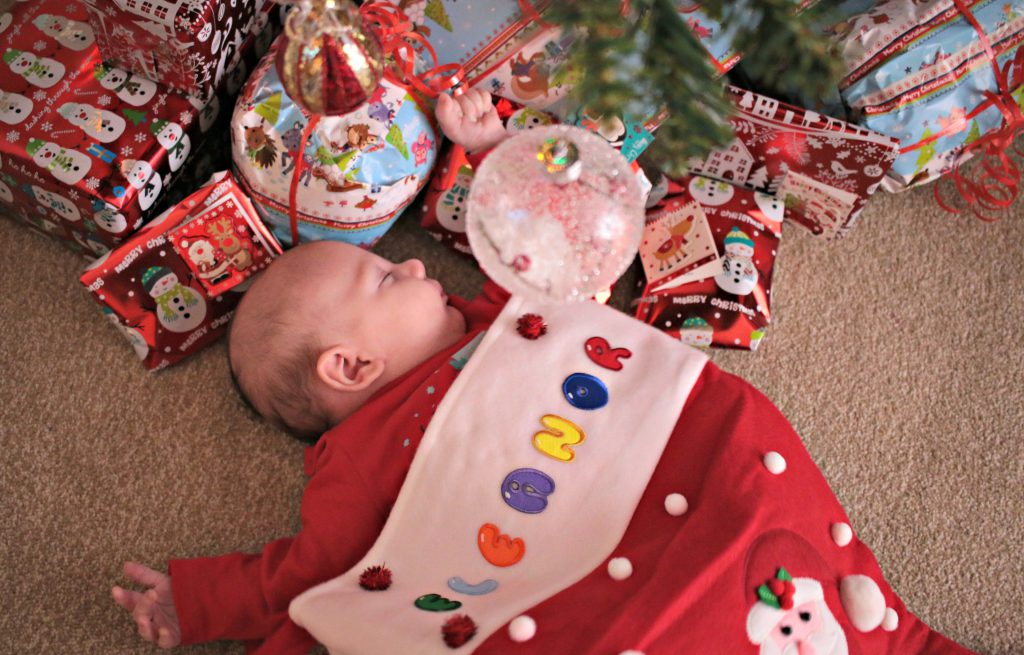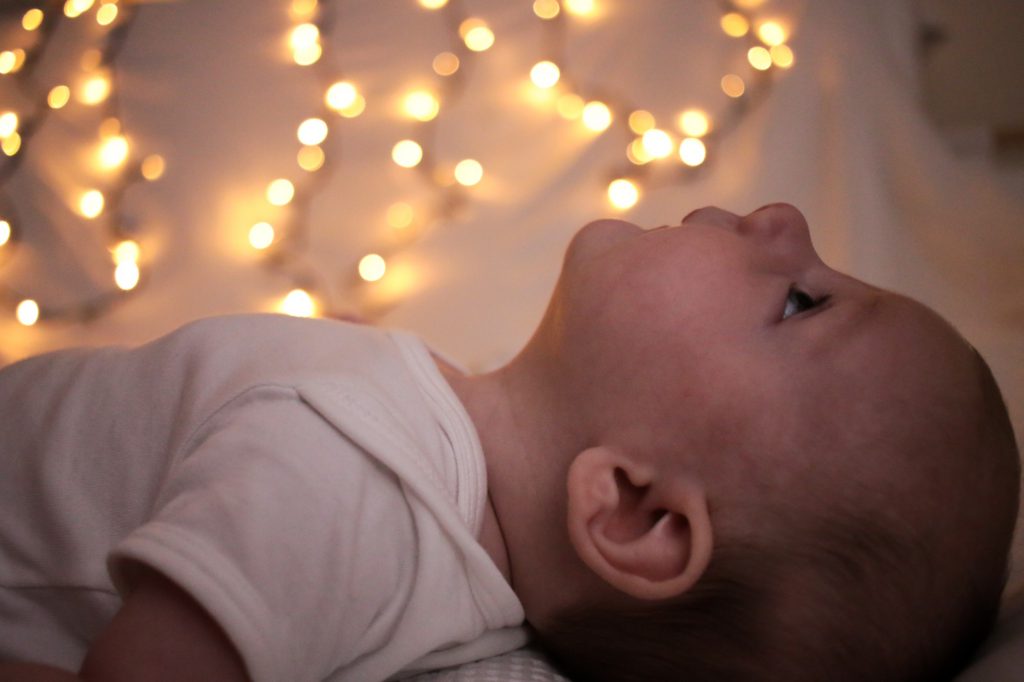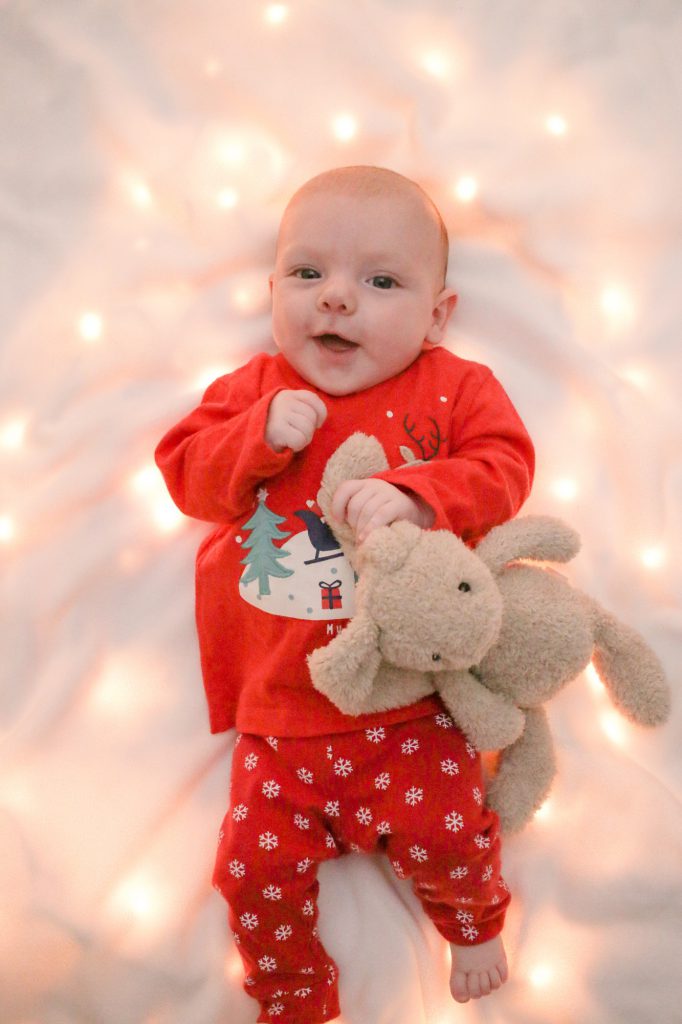 I vlogged the day we did the photoshoot so you can see how we got on. It was an interesting experience and a lot of fun when she wasn't crying. I want to keep the fairy lights out all year round as she loved them so much!