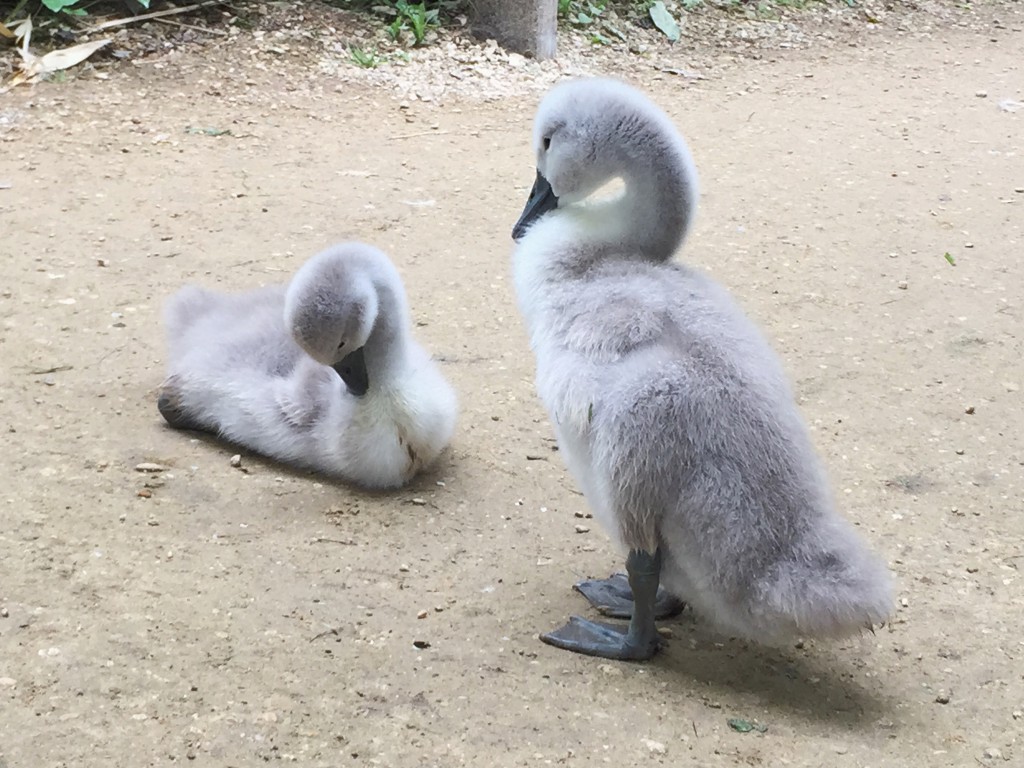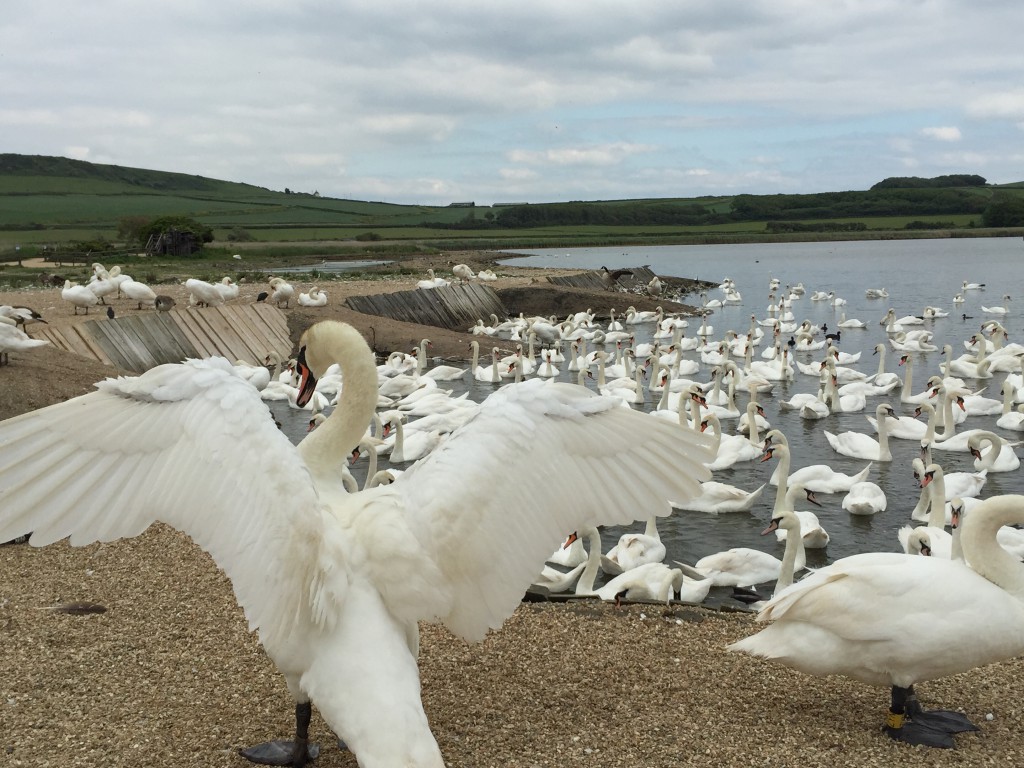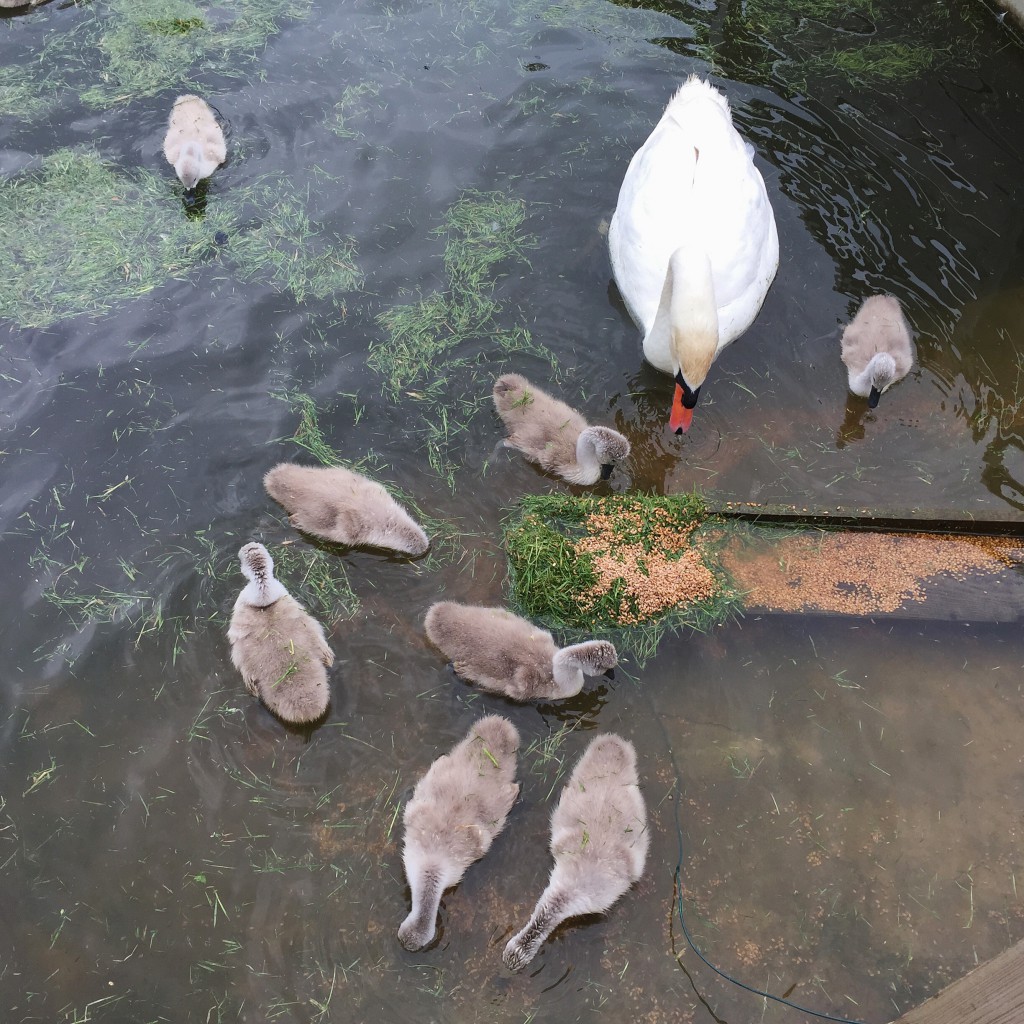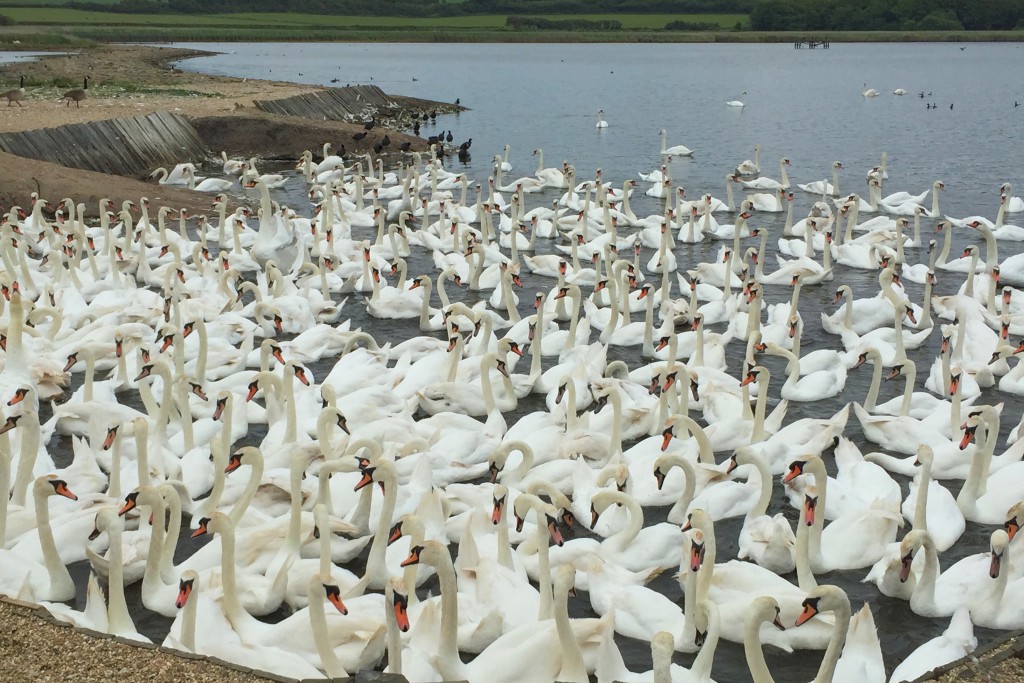 Last weekend we had a day out with my parents. They weren't sure where to go so they let me decide between Swanage (which I remember going to in primary school) or a swannery. Now I love animals but I have a bit of a fear of big birds. I always think they're going to chase me, especially peacocks, they're the worst offenders. As soon as I heard that there were cygnets being born I jumped at the chance to go. It's also the only place in the world where nesting mute swans are managed like this.
It's quite a hefty price to go visit but as we arrived quite late in the day they offered us a discount. As soon as we walked through I saw tiny cygnets on the path in front of me. They are adorable! We walked on through to the end where there is the fleet lagoon. We arrived just before the 4pm talk and feeding session. There were hundreds of swans waiting to be fed, it was an unbelievable sight. The talk was very insightful and I definitely recommend getting there to listen to it. I wish I had taken my camera rather than just my phone as there swans were beautiful.
If you're near Chesil beach this is a must see. Breeding season is coming to an end, but you can see the little cygnets grow up.