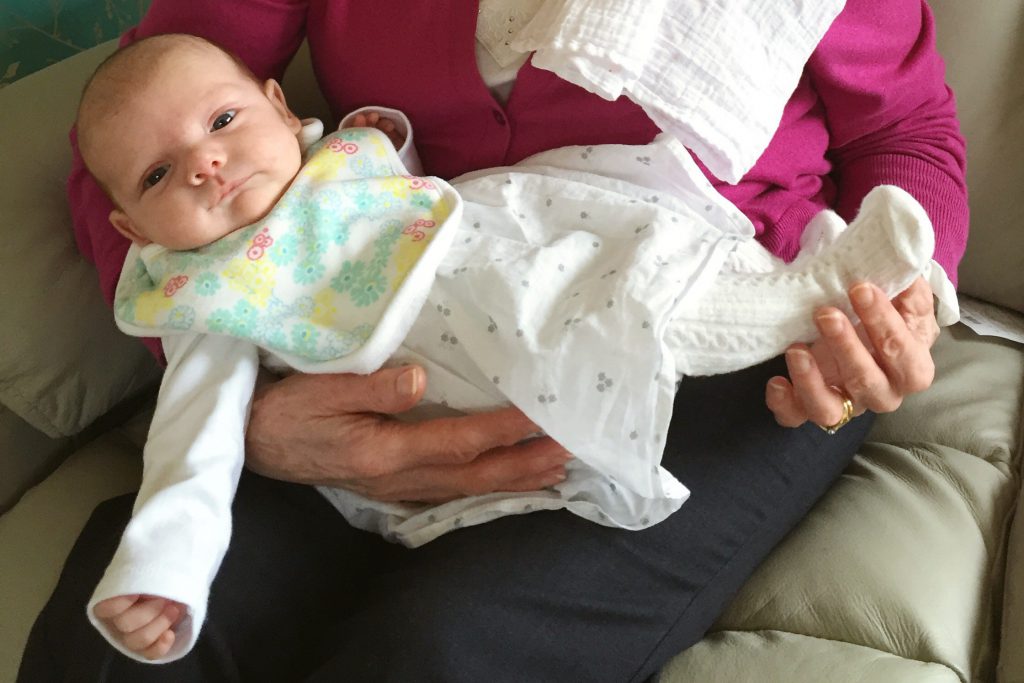 I'm back for a second week of #WeekendTotStyle hosted by Sarah from This Mama Life and Hannah from The Diary of an Ordinary Mum!
This Saturday we headed out of Hampshire to visit Simon's family so they could all meet little Eleanor. The day was for all his extended family to pop in and have a cuddle with her. I was so nervous and anxious about going. What if she cried the whole time? What if she was being fussy on the breast and bottle? What if she threw up on a great grandparent?
So what could I do but just be prepared. The night before I laid out a couple of little outfits for her in case of any accidents. Plenty of nappies and bottles were packed along with bibs and loads of muslins. This felt like a military operation!
Outfit 1
Her first outfit is a pink knitted dress and white tights which are both from Next. Her nanny bought her the dress so it seemed fitting for her to wear it when she was visiting her.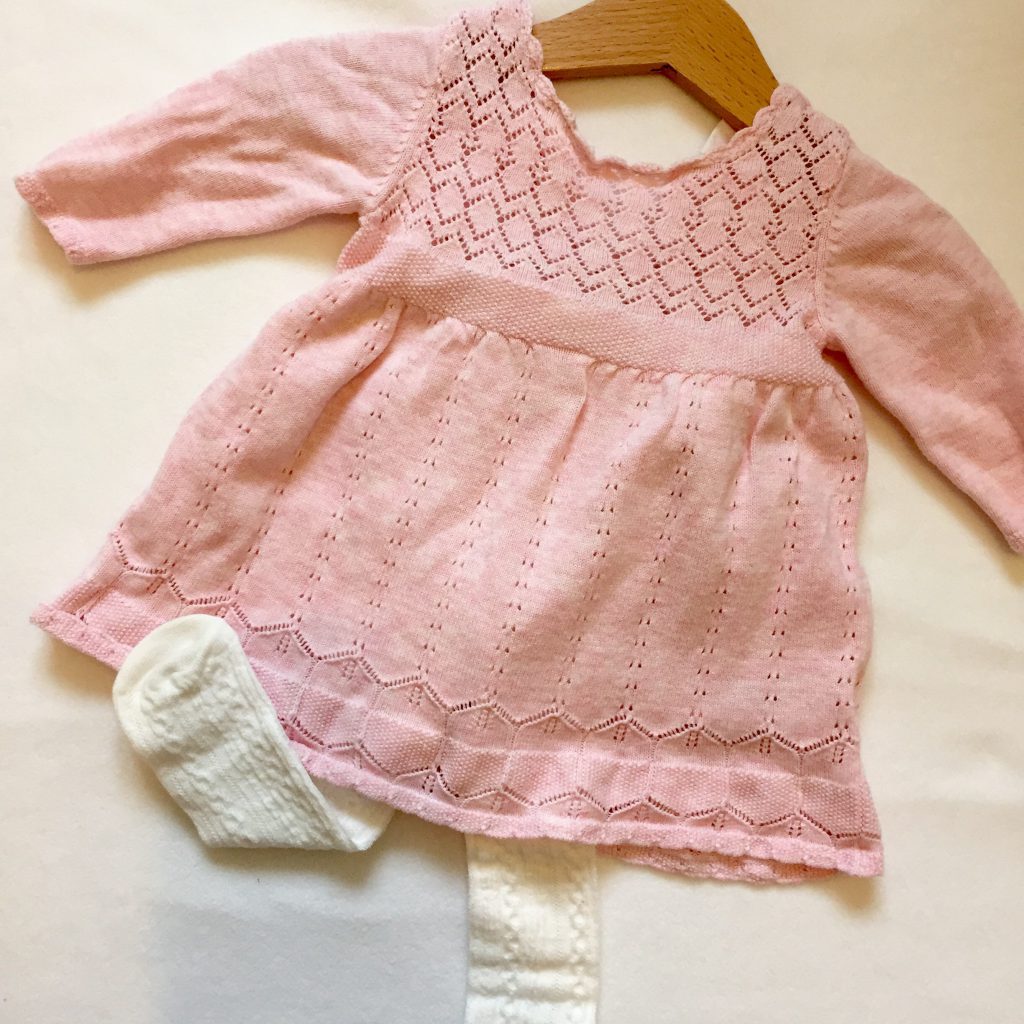 Outfit 2
This pretty dress and the pink cardigan we picked up in the Next sale. I love Next baby clothes and she looks so beautiful in little dresses.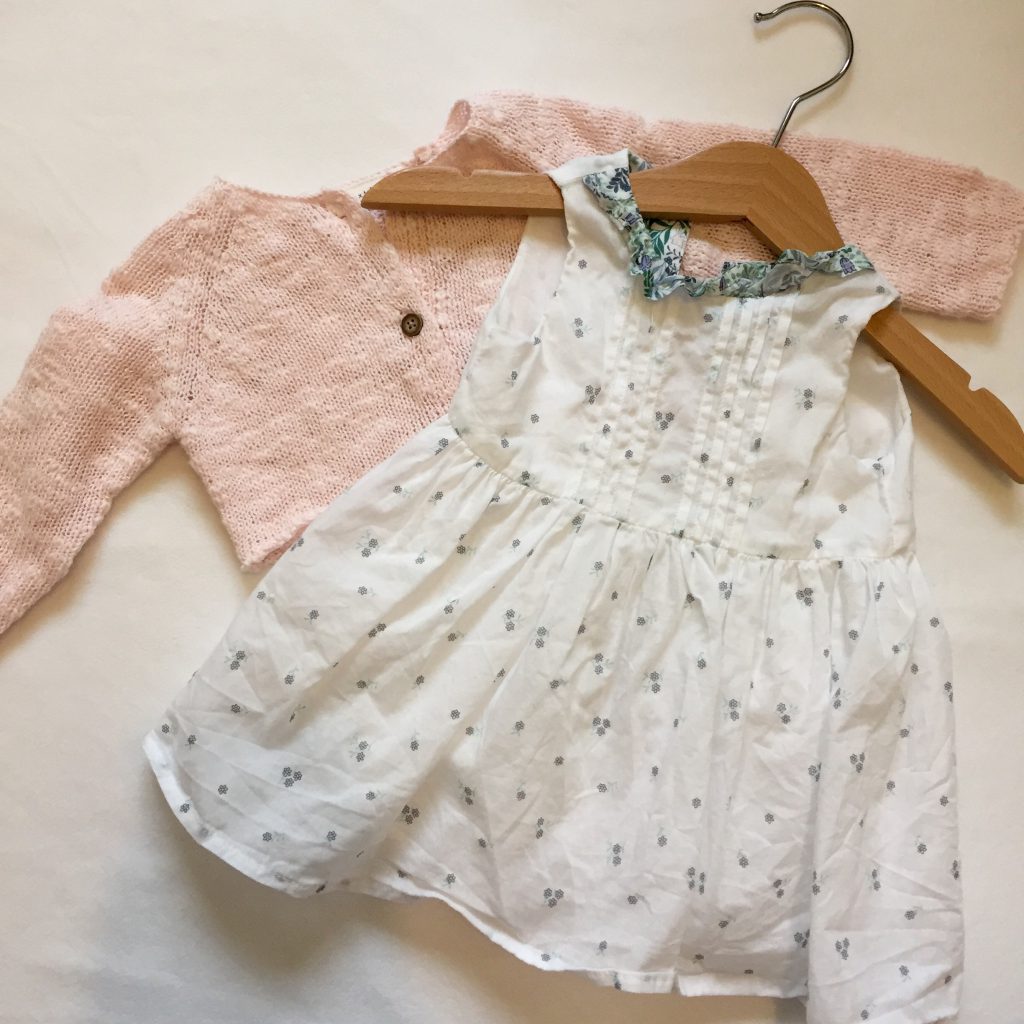 Eleanor mostly stayed in outfit 2 before changing into a starry dark blue sleepsuit for the evening.