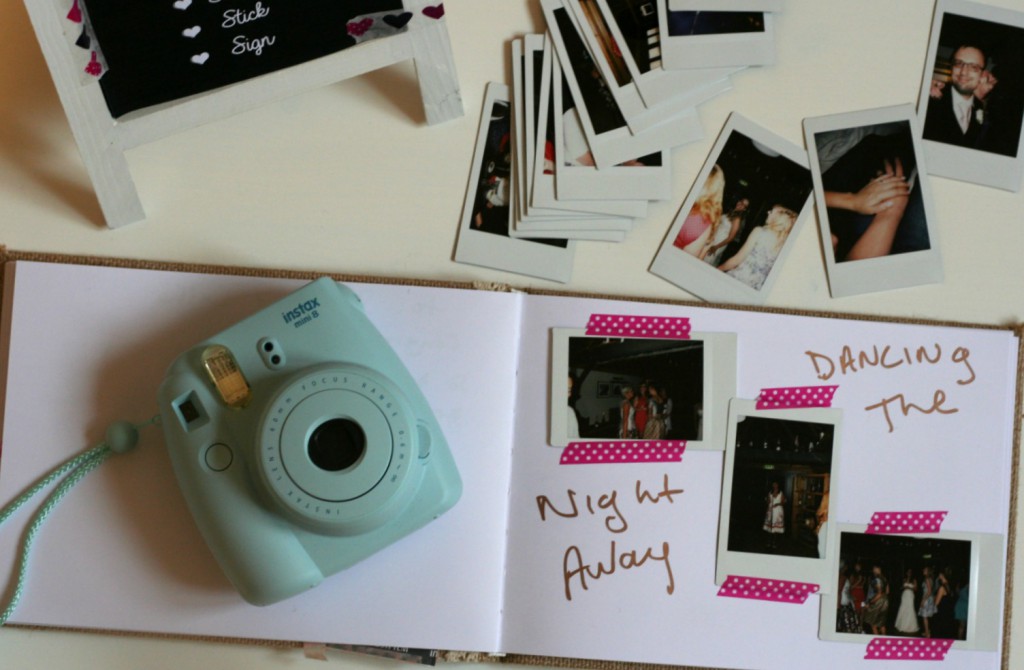 Wedding guestbooks should be easy, right? They're just a book that people write a note in and pass around. But Pinterest made me want more. I also didn't want a book full of very similar well wishes, I wanted it to be a bit more creative.
I've seen a lot of bloggers with these instant cameras so I jumped on the bandwagon and bought one. I didn't want a full on photobooth at the wedding but I wanted to give the guests something to play with. I trained up my ushers on how to use it and set them on photo duty. Everyone loved taking snaps and selfies of themselves and sticking them in the guestbook with washi tape.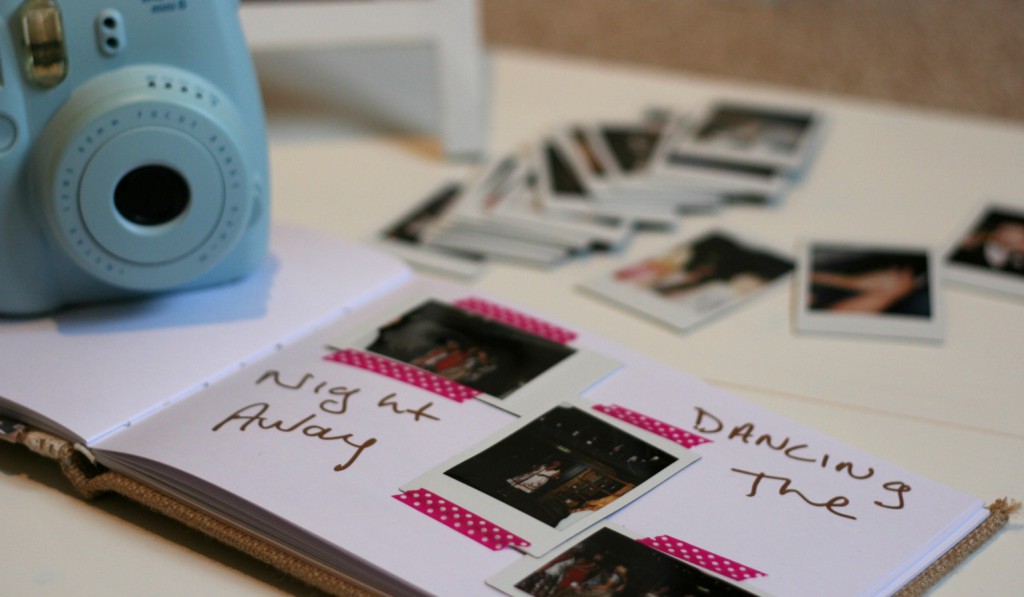 It was lovely to flick through the guestbook the day after the wedding and see everyone's smiling faces staring back at me with their kind words. There are lots of extra shots taken too which I plan on sticking in the back of the book.
Here's what I used for my guestbook set up:
Guestbook from Ginger Ray
Fujifilm Instax Mini 8 Instant Camera
100 shots
Washi tape
Sharpie pens in metallic colours
Chalkboard sign from Hobbycraft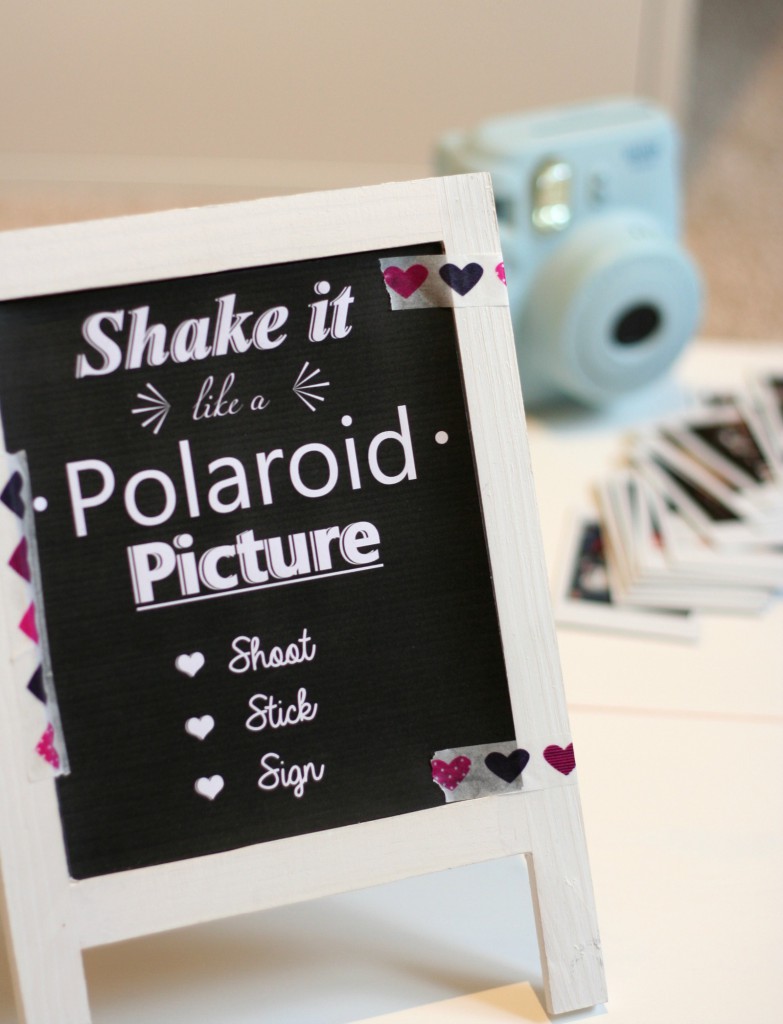 To make the sign I cheated. There's no way I could draw all of that in chalk. Simon designed my sketch in Photoshop, printed it out and stuck it on. I was really happy with how it turned out.
I love having all these memories that I can keep and look back on. Using the camera got everyone involved and I'd definitely recommend it. Plus now I get to keep using the camera!