This weekend we were invited to The Watercress Line for their annual War on the Line event. Eleanor adores choo choo trains so I jumped at the chance for a family day out. The Watercress Line is a heritage railway where steam trains run along the lines.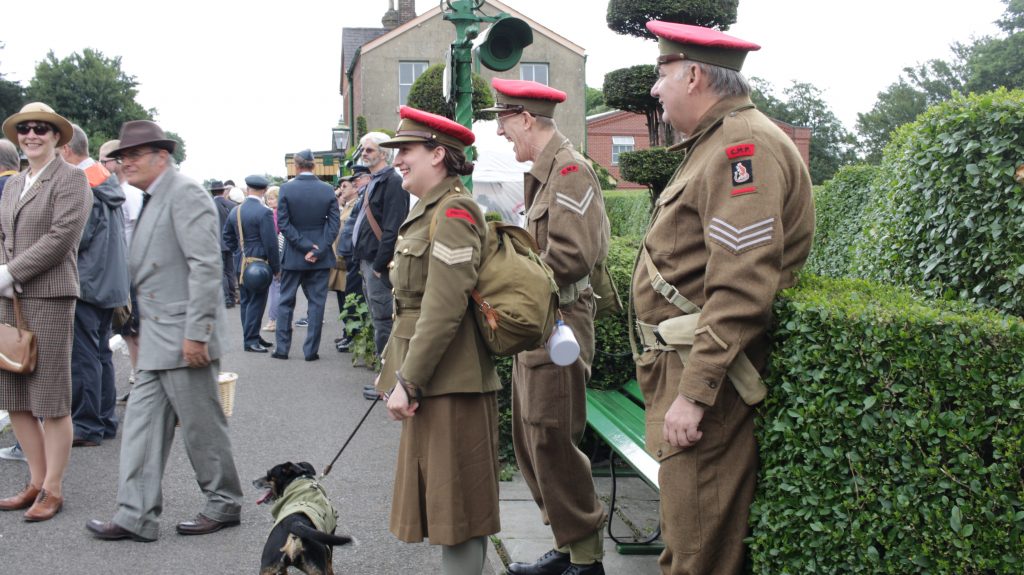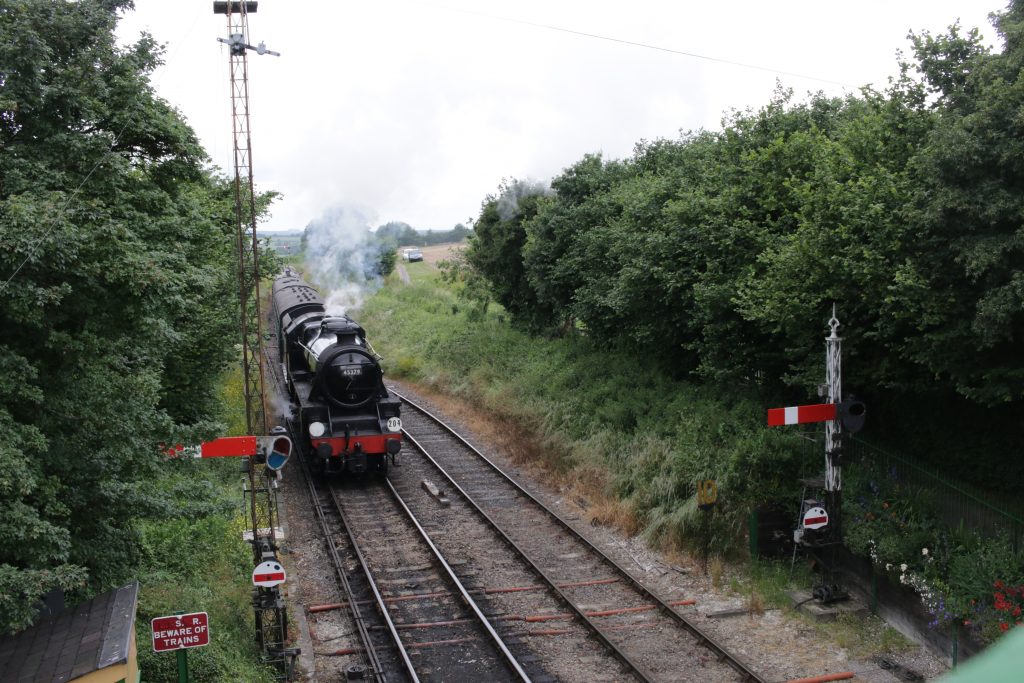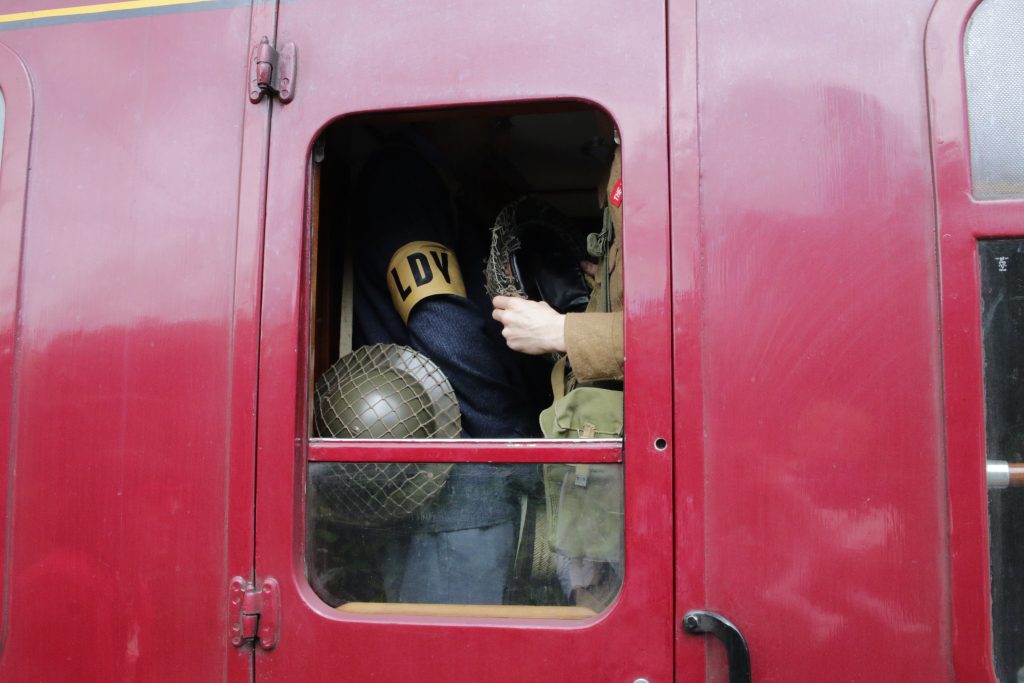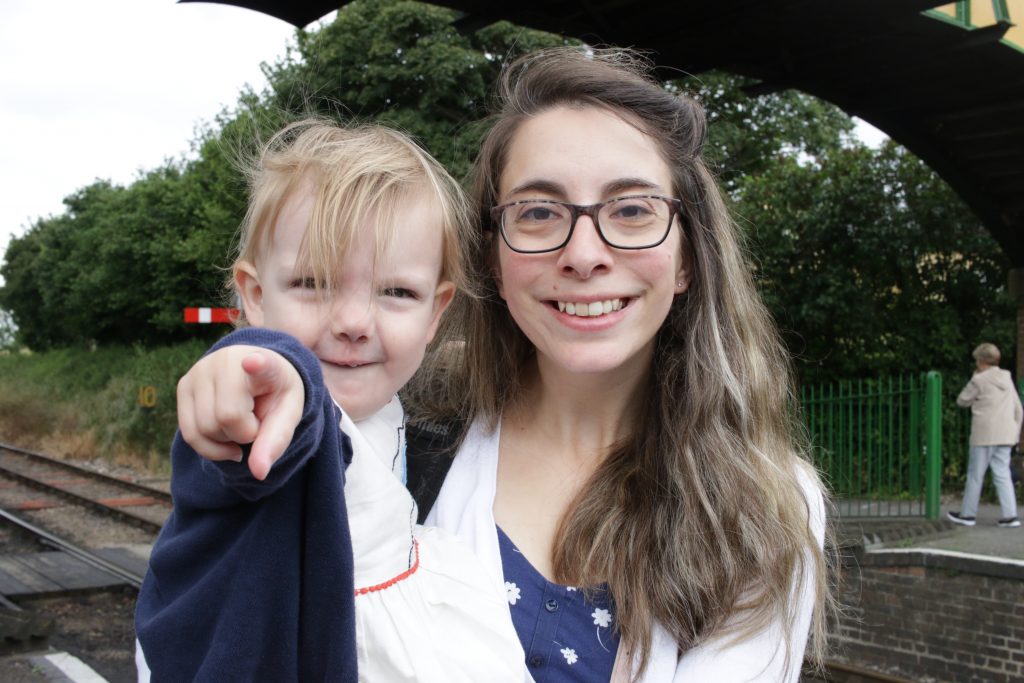 War on the Line was a 1940s experience and when we arrived we saw so many people dressed up and all the re-enactors. The atmosphere was so immersive and it really felt like we were transported back in time. We were issued with a ticket and an Identity Card to keep with us at all times in case a Police Officer or the Royal Military Police asked to see it. There were vintage vehicles, fashion, music and dancing all along the line.
We jumped on the first train to Alton and we found a seat luckily as the train was packed. Eleanor sat on my lap fascinated by a dog dressed in uniform. There were a few stalls at Alton and Medstead including two wonderful singers. I could quite happily listen to that style of music all day. My husband was fascinated with the machine at Medstead that turned bricks into crumble.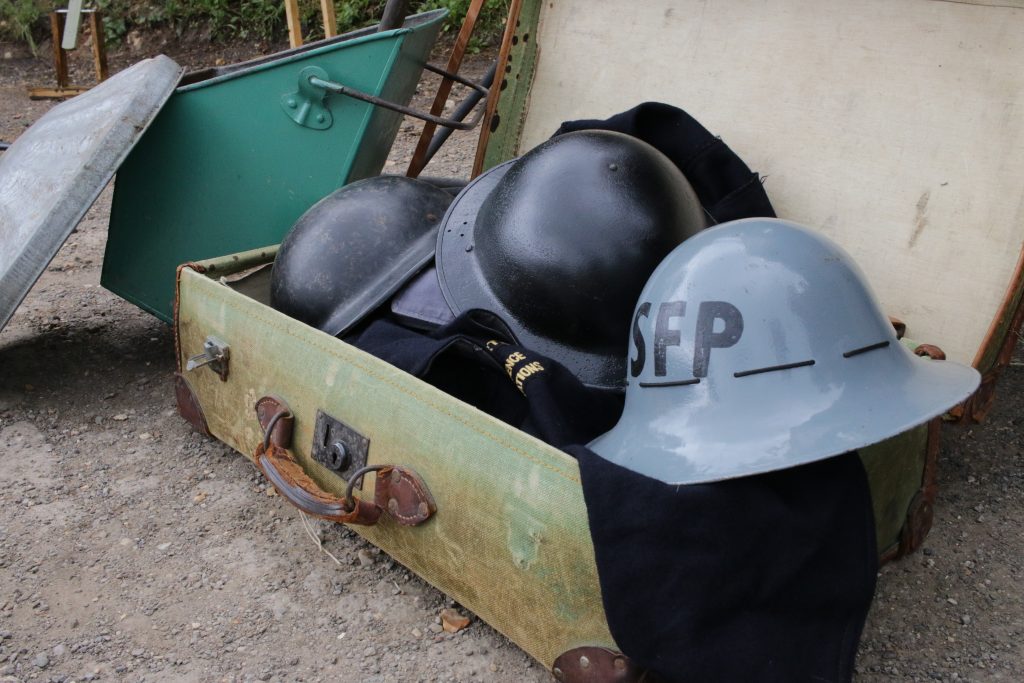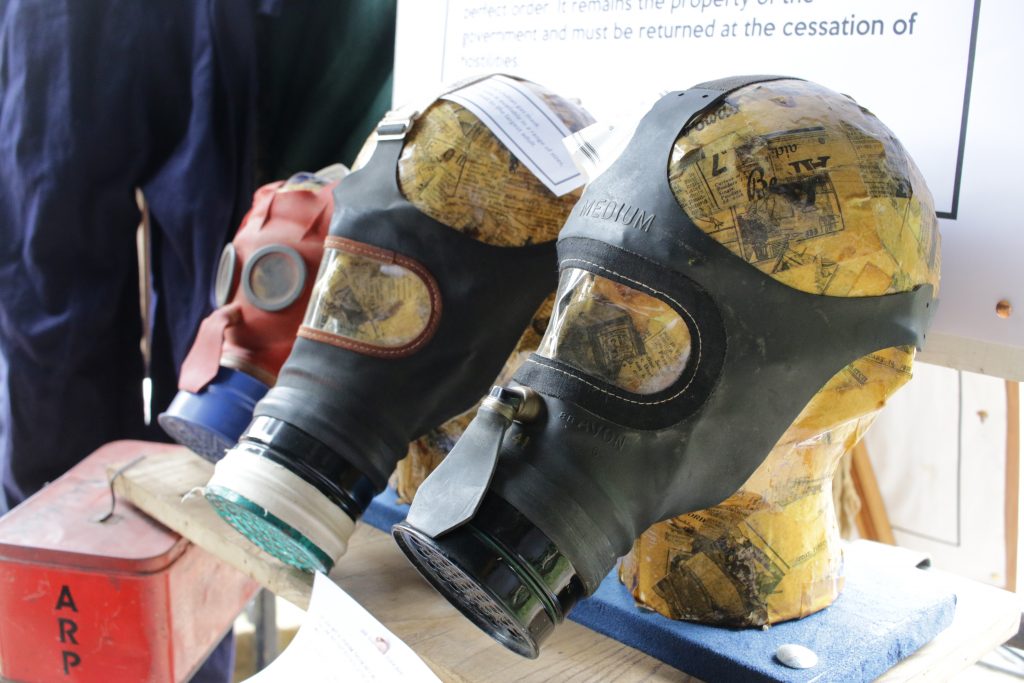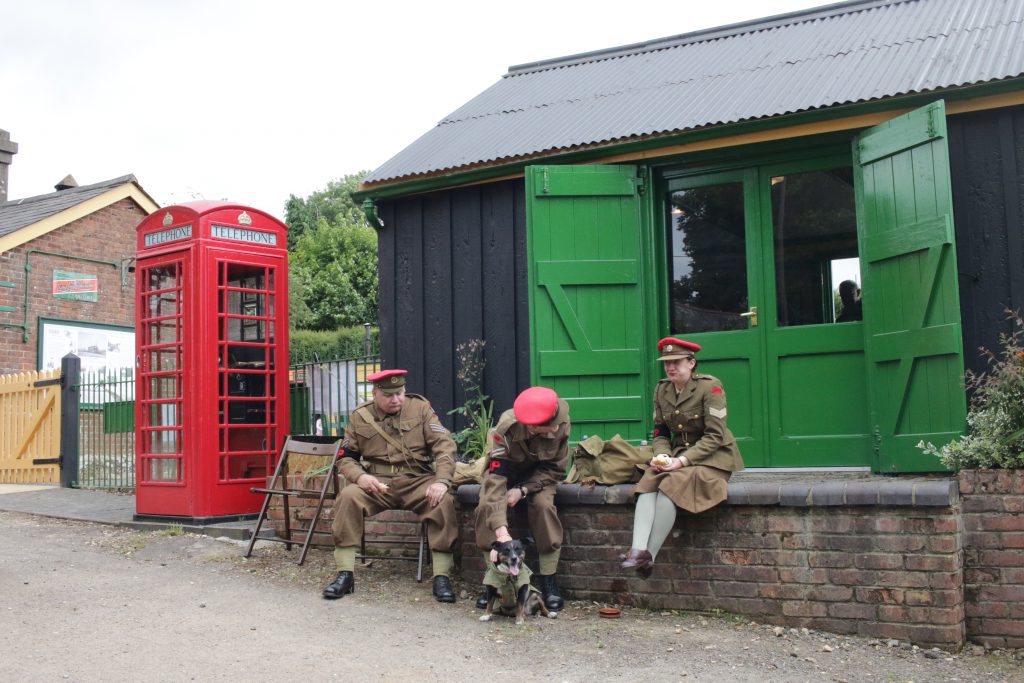 After a stop at Medstead we got back on the train to Ropley. This was the main station and where our day had begun. We stopped for some cake from the Baking Belles in the booking hall before walking over the bridge to the bomb disposal area. There was a re-enactor there telling us all about the bombs but I could here music coming from the Glen Miller tribute band so me and Eleanor didn't stay to listen. My daughter loves music so she bopped along to the music for ages; I couldn't get her away! I think the conductor was quite taken with her dancing.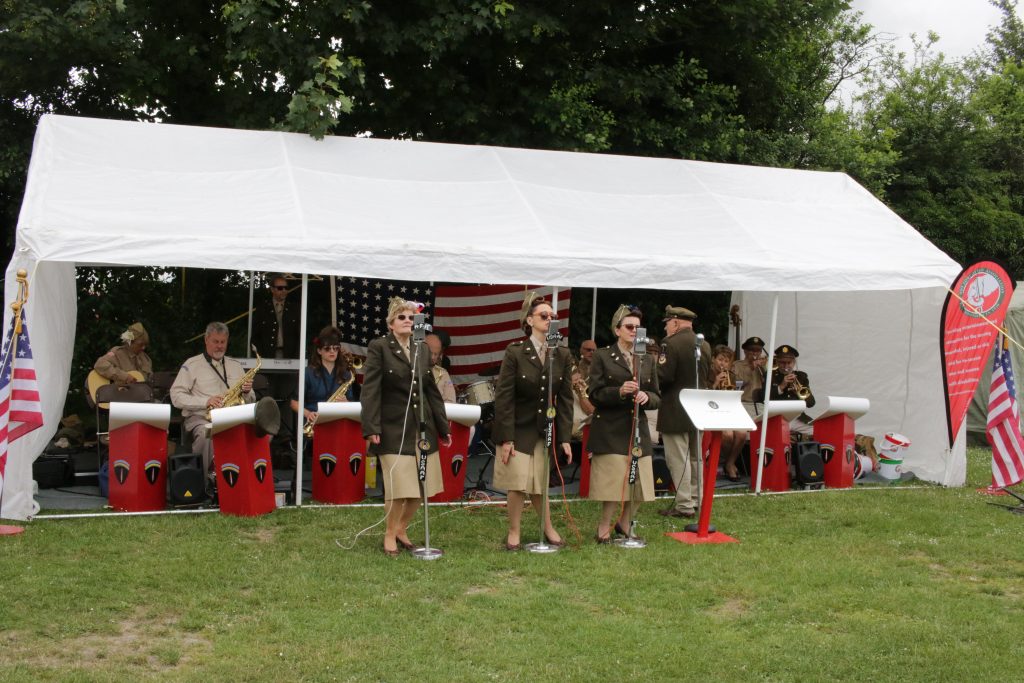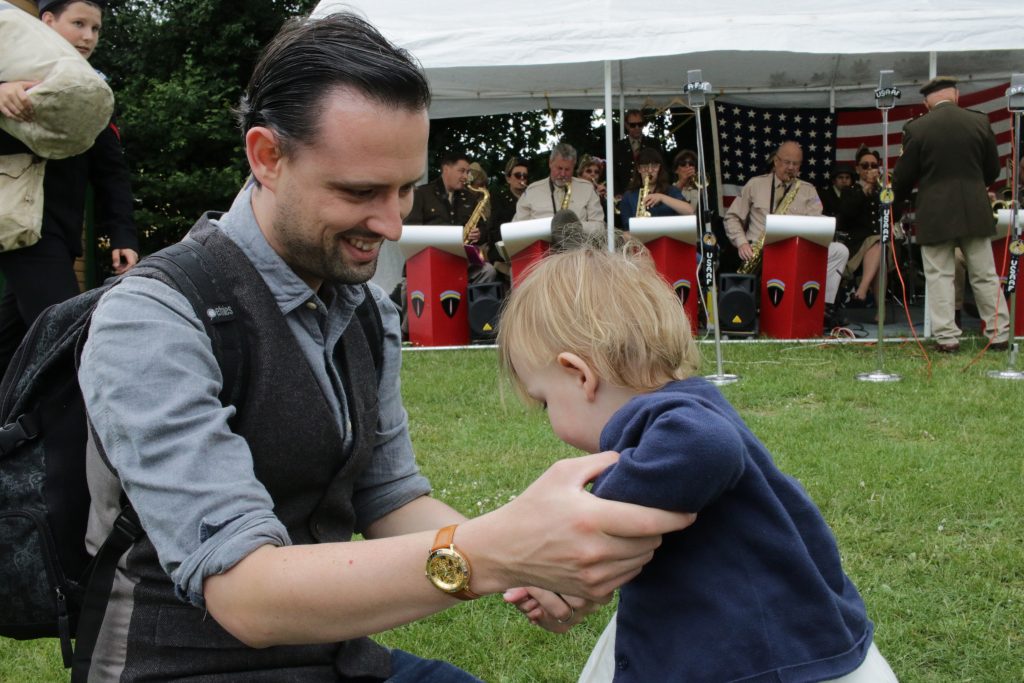 On the platform there was Pearl's Pin Up Parlour where you could get your hair styled but the queue was too long with a fidgety toddler. I so wish I could get my hair to stay up in those styles. I saw so many people dressed up with hair and makeup and they looked absolutely amazing! I wish I could have dressed up.
I really wish we'd made it to Alresford but Eleanor didn't want to nap in the carrier and she was getting too tired by 2ish, so we made our way home. She fell asleep as soon as she landed in her car seat!
It was an absolutely amazing day out and I can't wait to go on The Watercress Line again. I'm eager to book to see Santa!