Eleanor has been teething for a few weeks now but there's no teeth to be seen. They must be moving about beneath the surface giving her a lot of bother. She's had red cheeks, dribbling like crazy and chewing anything she can get in her mouth – usually her fists.
We've tried quite a few teething products and here are my favourites.
Lamaze Rainbow Glow Rattle
This isn't actually a teething toy but this light up rattle is easy for Eleanor to grip and she bites down on the eyes. She usually manages to fit both eyes in her mouth at once!
This is by far her favourite toy as it lights up and changes colour when you shake it, so if it's a double winner here. She's started to shake it a lot more over the last few weeks and she's fascinated by the light.
Matchstick Monkey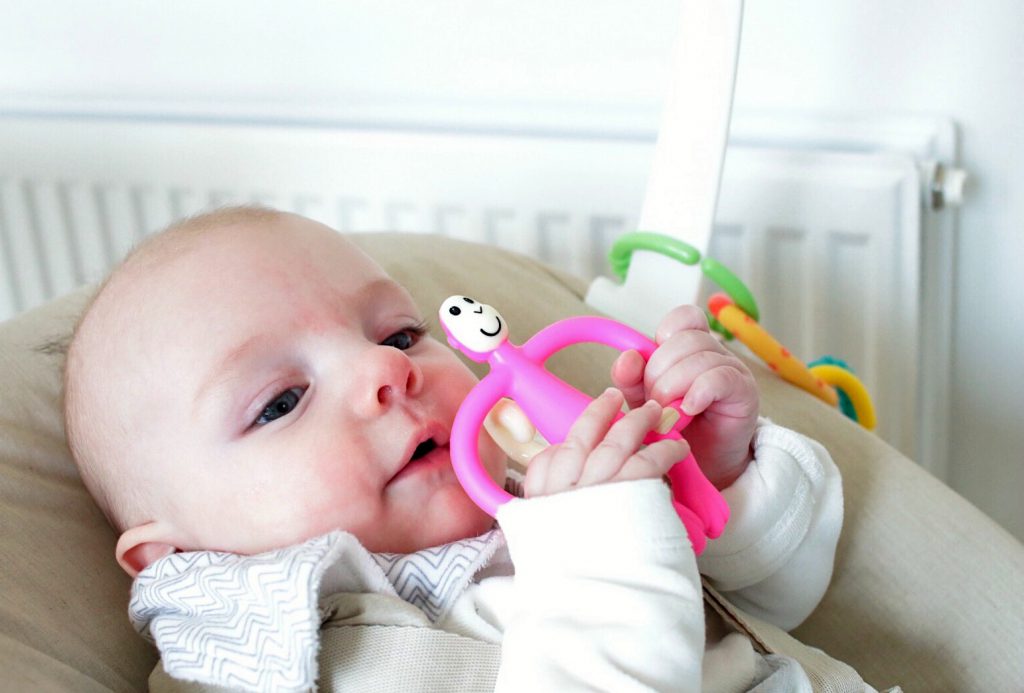 Eleanor really likes the Matchstick Monkey* because she can hold onto it easily. She usually grabs hold of one of the arms but is starting to figure out she can grab both arms and put it in her mouth. That hand eye coordination is getting there! Although she is quite happy to chew on the tail as well. I can easily link one of the arms to our toy links so that it doesn't fall out of her reach.
The monkey has bumps on the back of its head which I can put teething gel on and she'll bite on it. I usually end up with it all over her lips when I try applying it with a finger! The bumps massage her gums too which seems to relieve some of the pain.
I choose the pink monkey but it comes in a few bright colours to choose from.
Nuby teething ring
I spotted the Nuby teething ring in the Asda baby event and thought it was worth a try as I was desperately hunting for something to help my poor little girl. I bought this the first night she was really struggling with teething.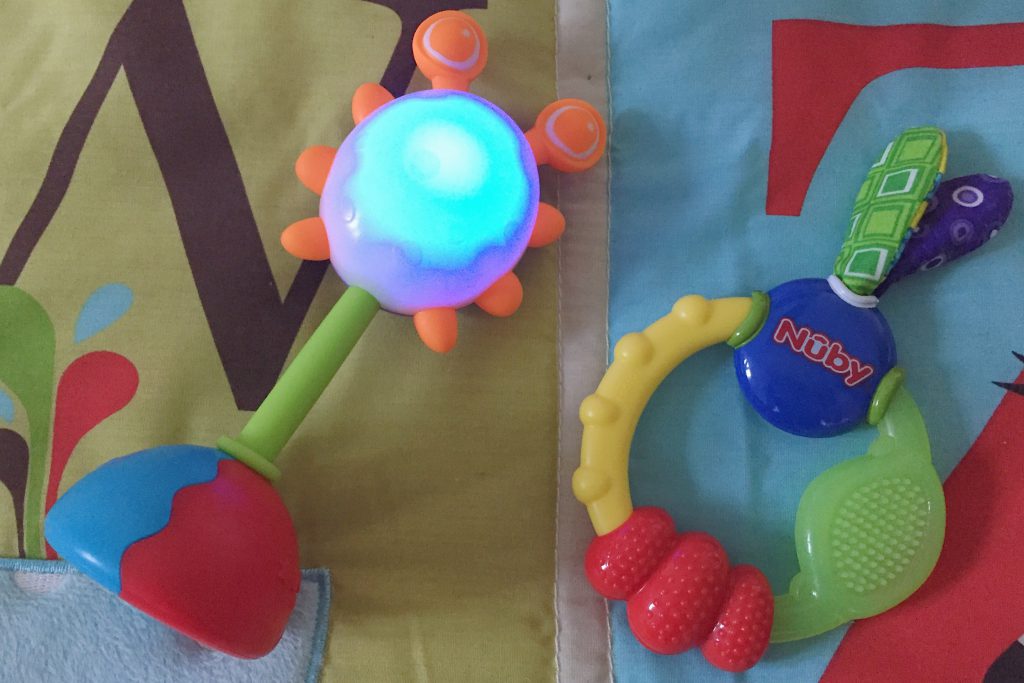 The green section is for the front teeth and Eleanor seems to like the feel of it against her gums. This is really easy for her to grip on to and it has different surfaces designed for different teeth.
Anbesol liquid
We've tried a few products that are designed to help with the teething pain. This one is our go to when things are really bad. She settles down quite soon after I've put it on her gums and is a happy baby again.
*I was sent this product free of charge in exchange for an honest review. As always all opinions are honest and my own.