I've always really liked wooden toys. They look good and, more importantly, Eleanor really enjoys playing with them. So the Le Toy Van Stacking Garden set was always going to be a hit.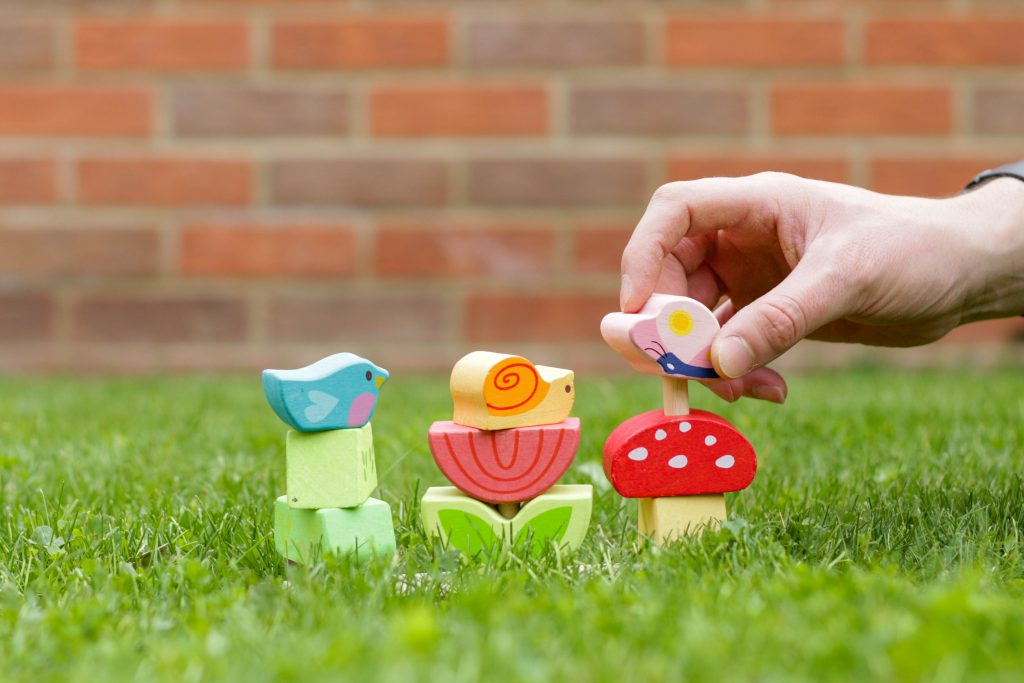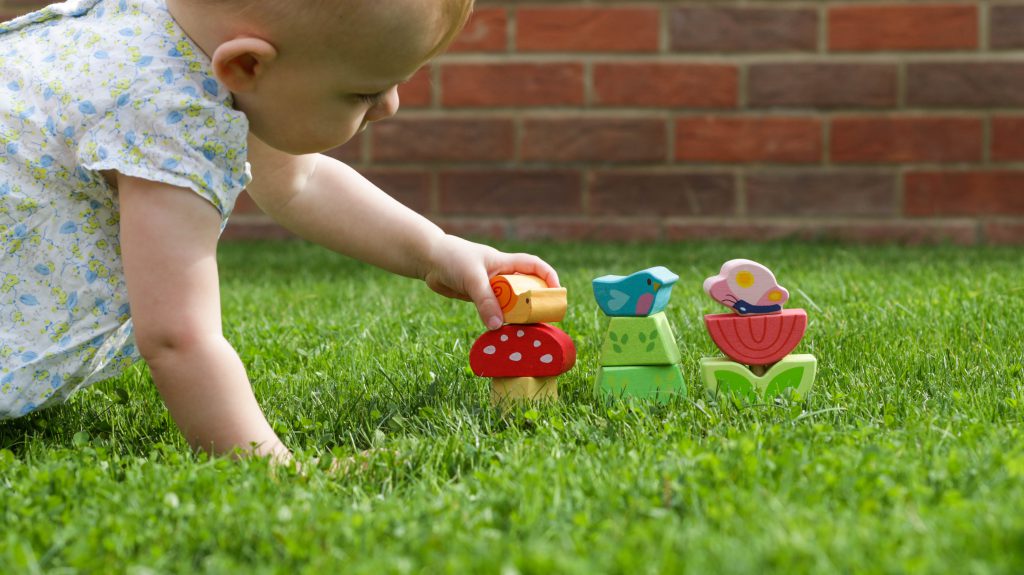 We received the Stacking Garden for her first birthday and at the time she would just pull off all the pieces. Two months on and she's taking them off and putting them back on again. Of course they're going on completely in the wrong order but she's having fun.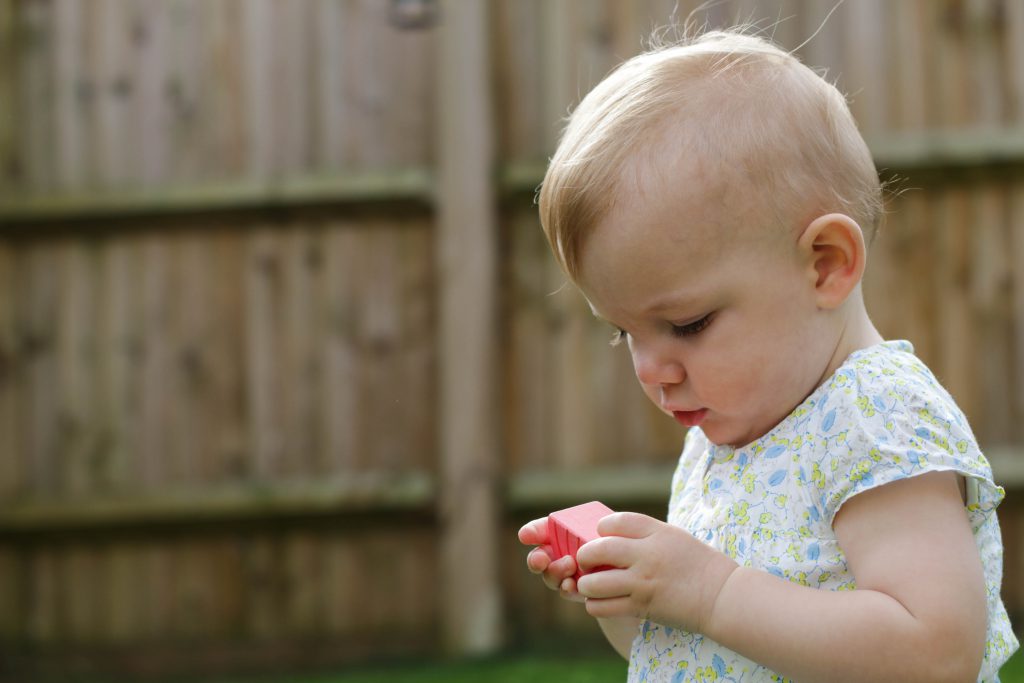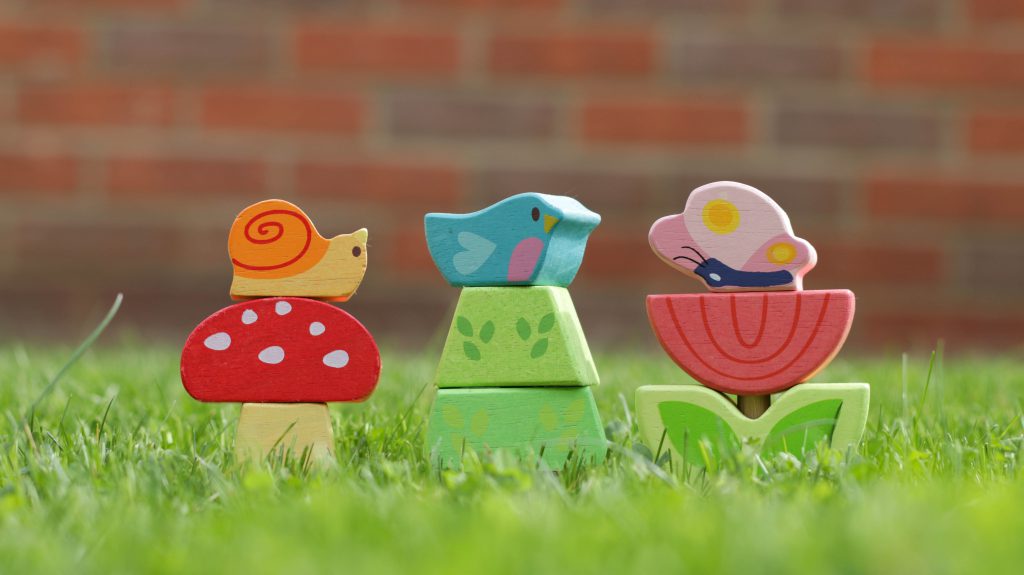 Eleanor's obsessed with birds at the moment. She tries to say bird and she is always signing it. We sit at the kitchen window and watch the birds eating from the feeder. They hawks and owls are the best part of any farm visit. So the bird is obviously her favourite part of the set.
Every morning after breakfast she goes over to the shelf in her toy storage where this is and she'll pull it out to play with. It's a joy to watch.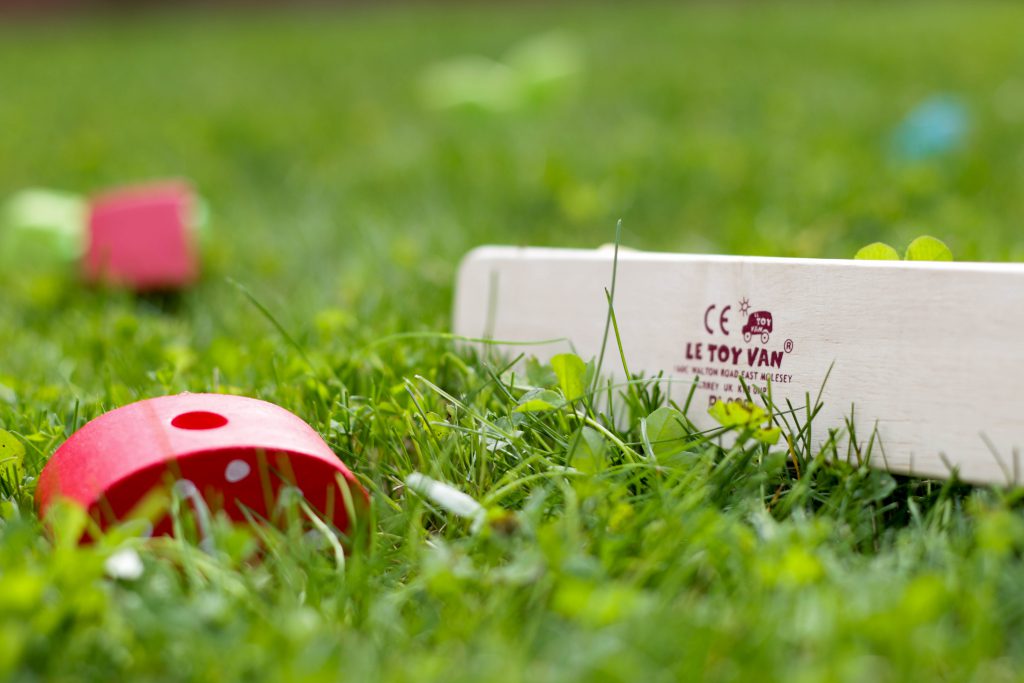 I hope this toy will grow with her. I see us having conversations about the garden aspects and learning to put them on in order. I'm still trying to teach her the sign for butterfly and snail – they're not as easy as bird.