Can anyone else not wait until the weather gets warmer and we can spend more time outdoors?
My daughter Eleanor loves being out in the garden and she adores water. Swimming lessons are always the highlight of our week. Last year we DIY'd a paddling pool at my parent's house with a piece of tarpaulin and some wood. This year we are definitely going to be a bit more prepared for garden activities.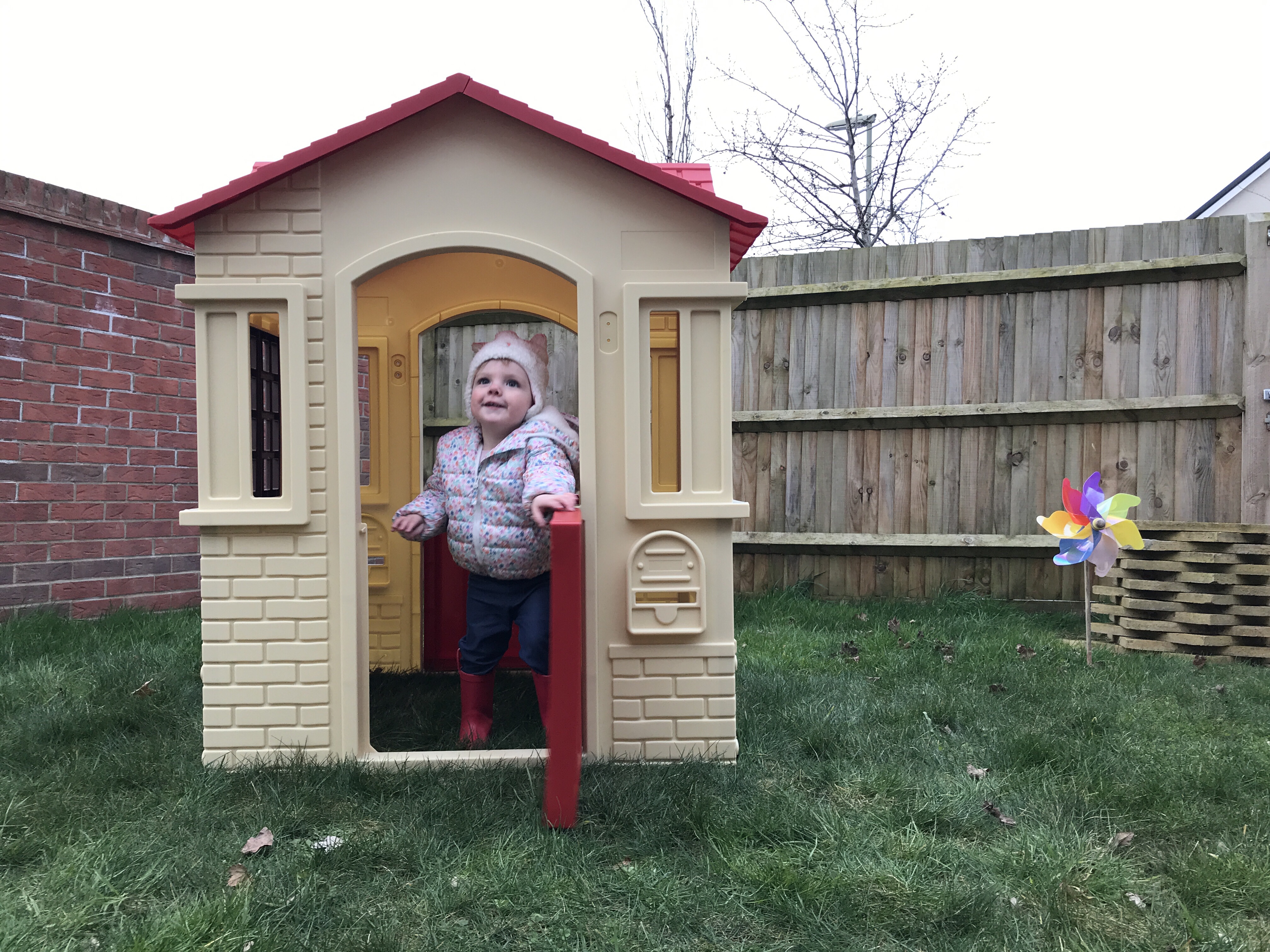 Little Tikes have introduced a Fun Zone range of toys so you can make the most out of your garden this summer. But as summer seems like an age away, they can be used inside so perfect for all year round. These toys look like so much fun, let me show you what there is.
Tumblin' Tower Climber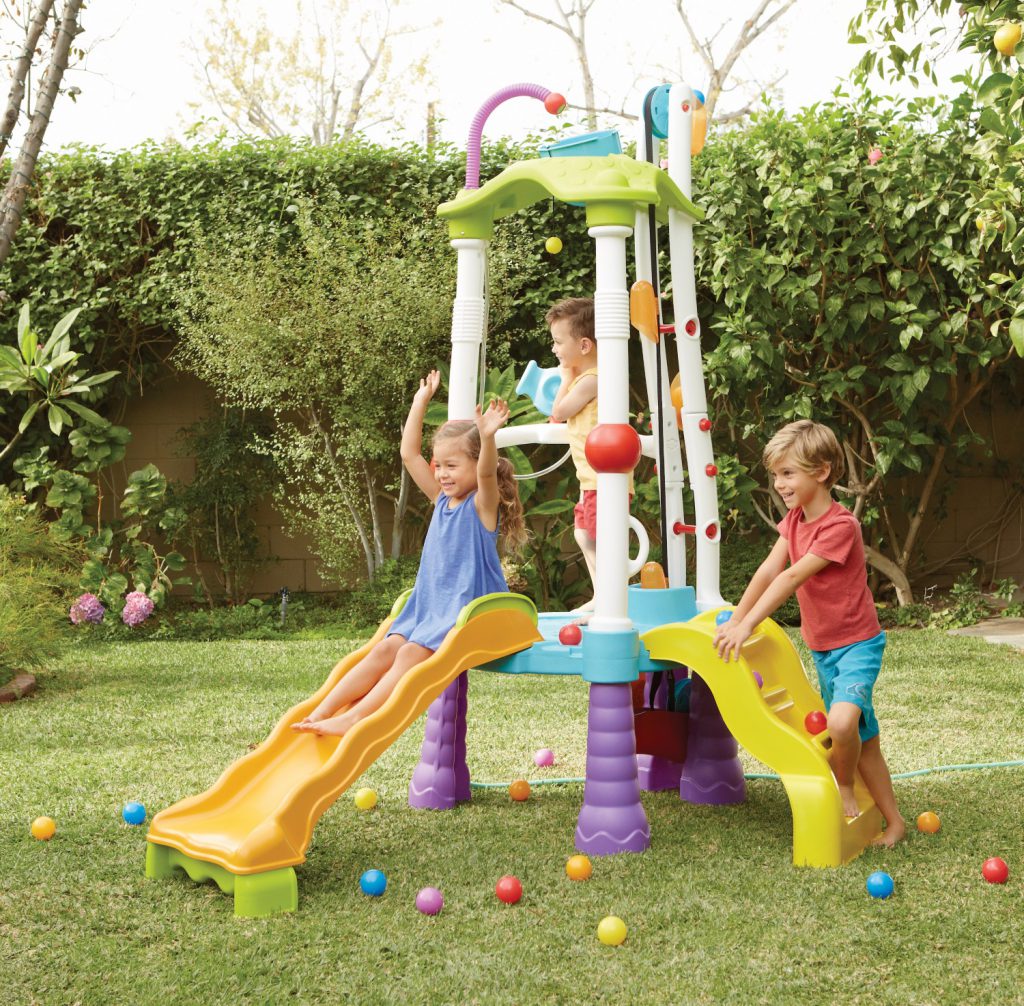 The Tumblin' Tower climber has steps, a slide and 25 plastic balls to throw about. For outside use there's a water splash cannon for them to soak friends and parents, which is great for coordination. You can also turn the slide into a water slide. At the top there's a dump bucket that can be filled with water to splash whoever is underneath it. For inside use you could fill the bucket up with the balls! It's so versatile and would be a good all rounder for the garden or to use inside during the colder weather. You wouldn't need a separate slide in the garden.
Drop Zone
The Drop Zone isn't just a big paddling pool. It's a 5ft pool and it comes with 25 plastic balls. You could turn it into a ball pit, or load the balls onto the conveyor belt and fill up the overhead bucket. Get your little one to pull the cord and all the balls fall down. In the warmer weather you can fill the pool with water and add a hose to the conveyor and turn it into a waterfall. This would be perfect on those really hot days to cool off – we get some days like that right?
Dual Twister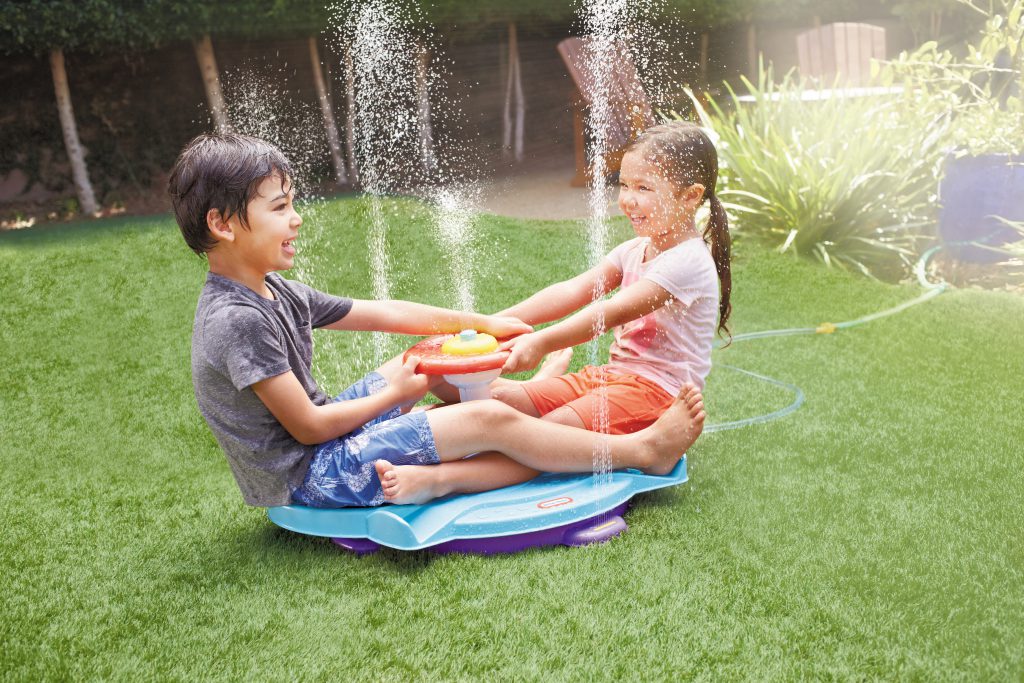 The Dual Twister reminds me a mini roundabout, I got so excited when I saw it. It's for age 2+ and I think my daughter would love spinning on it. It can be used inside but outside sounds the best as you can fill it with water. When you have one or two little ones on it they can spin around and water sprays from the edges. There's also an activation button in the centre of the wheel, which if you hit it more water sprays out.
The range also caters for the slightly older children, with Splash Face being aimed at children aged 4-5+.
You can shop the whole full range here.
What would be your favourite Fun Zone toy?