This year Eleanor visited Father Christmas for the first time. I don't really remember ever visiting Santa as a child but it's something I wanted my daughter to experience. She's 15 months old so I was fully expecting her to cry when she saw him. Everyone I've spoken to said their little ones were frightened by Santa.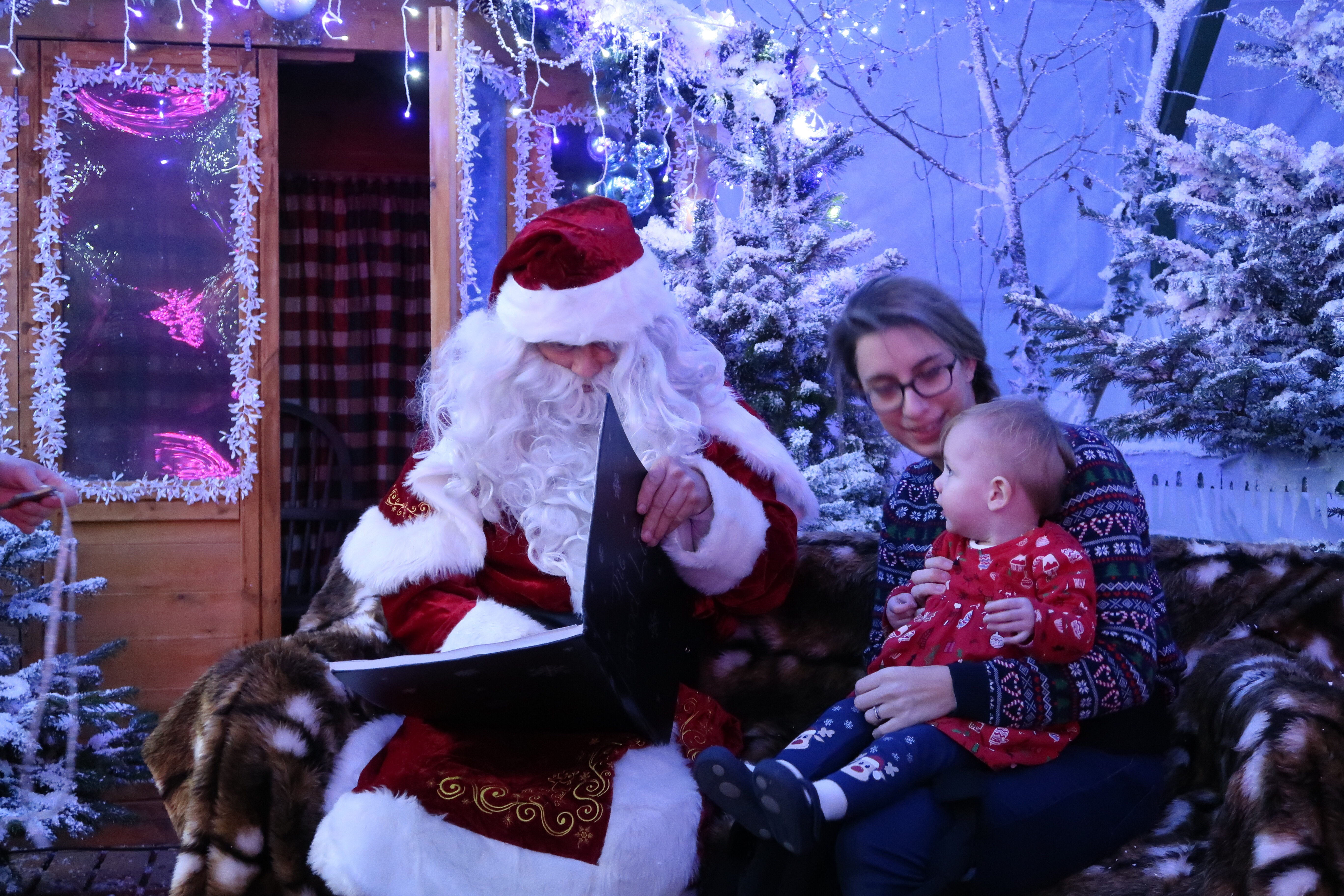 One of the best Santa experiences local to us is at Finkley Down Farm. We wrapped up warm on a horrible rainy day and headed off to the farm. We got there early so we could play in the soft play and get a much needed hot drink to warm up. We were soon called in to Mother Christmas's kitchen. We decorated gingerbread men and Eleanor ate all the chocolate buttons. Time seemed to slip away from us and we didn't have time to write our letter to Santa. We were called in to go and visit the big man.
Eleanor was fascinated by all the lights in the barn. I don't think she even cared about the man in the red suit sitting on the sofa. She couldn't take her eyes off all the lights. It looked so magical. I'd have loved to spend a bit more time in there showing her all the decorations. But after a quick sit down with Father Christmas we headed outside to make reindeer food and see the reindeers.
I am so glad we took Eleanor to meet Santa but the whole experience was so quick. We sat down afterwards to finish our letter before putting it in the postbox. I'm sure we'll do it again next year, but I'll remember to do things a bit faster next time!
You can see all about our visit in the vlog below. While at the farm we petted some rabbits before heading home. We also treated ourselves to Pizza Express for an early dinner.
Have you taken your little one to see Father Christmas? How did they react?