Introducing baby Phoebe Elizabeth. It's taken us over 3 weeks to name her! We were still debating it on the way to register her.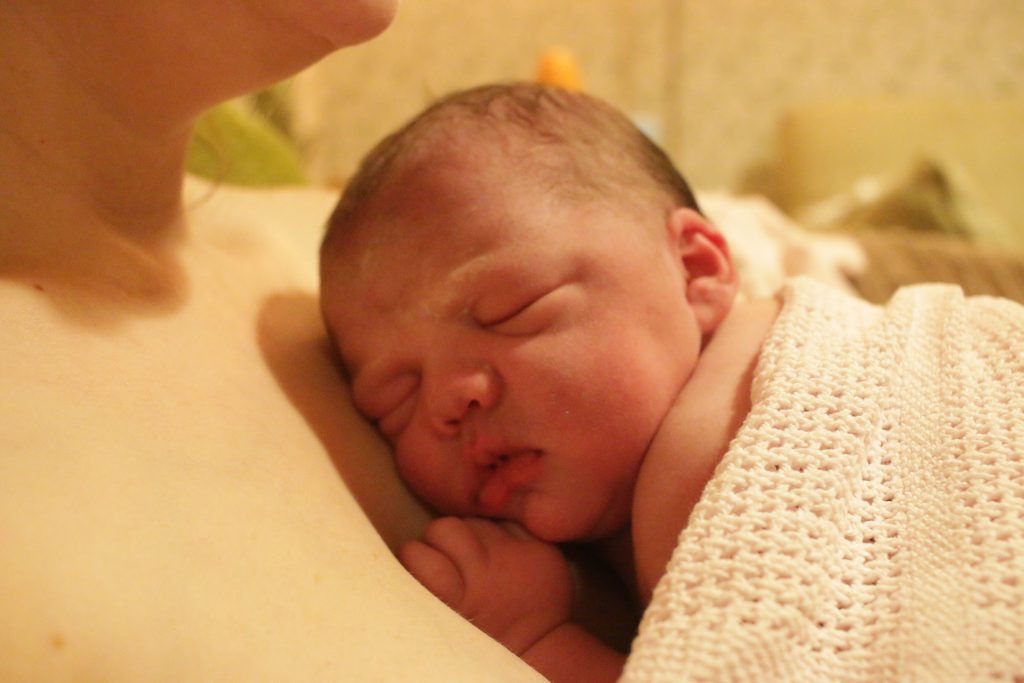 I feel so bad as we knew we were having a girl this time round and yet we still hadn't thought of any names. Eleanor, my eldest, kept calling her baby sister or baby Eleanor. I think she's convinced now that baby sister is in fact her name.
Phoebe arrived on the 2nd June and you can read all about my positive home birth experience. It really was the most perfect birth. But as a few midwives have said to me, I seem to have wonderful positive births and then a rubbish following couple of weeks. And this time round was just the same as with Eleanor.
Day 3 happened and the midwife said we have to start formula top ups as she's loosing too much weight. This happened with Eleanor and you can find out about my feeding issues that time around in my breastfeeding with low milk supply post. With Phoebe, on day 4 the midwife said she was jaundice and that we had to go to the hospital for a test.
We initially went to the post natal ward where she had a heel prick test done and the results came back high so we were sent down to neonatal. Once there they did a further test and put her under phototherapy lights. It was horrible seeing her with a little mask on and not being able to hold her. Jaundice is very common but I felt robbed of the cuddles and breastfeeding. They inserted a tube into her nose to feed her to make sure she was putting on weight. I sat by her and pumped to get some milk for her to supplement the formula.
We were very lucky that my husband could stay with me. I have a fear of hospitals so I needed him there. I don't know what I would have done without his support. We were in hospital for 3 nights and it was horrible to be apart from my baby and also from my toddler. She had so much fun with grandparents though! I loved getting photo updates of her.
Two weeks on from our hospital trip and Phoebe is doing so much better. The jaundice is nearly gone and she's back up above her birth weight. She had a posterior tongue tie cut at 10 days old, but that actually made feeding worse, she won't latch at all now. She's on formula and expressed breast milk and we're both happy. I destroyed myself feeding Eleanor and I knew I couldn't do that again. We're feeding our baby in a way that supports us and ensures we're happy and healthy. And she's doing so well. I couldn't be more in love with her.