I am so excited about my spring garden this year. My daughter just loves being outside so I'm really trying to make it a place we all want to be.
In April I started planting some veggies and salad bits. In my mini greenhouse I have courgettes, tomatoes, marigolds and spring onions. And in the garden I have rocket and spinach, which are not growing.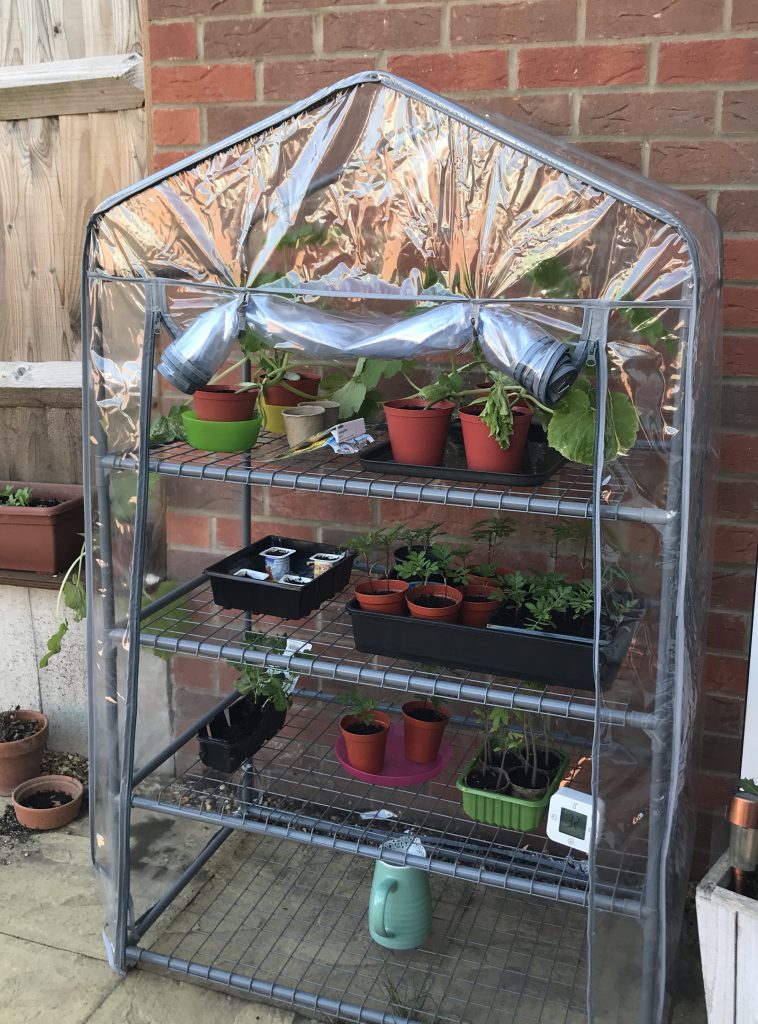 April was a pretty cold and miserable month apart from a few sunny lovely days. I think that's why my spinach and rocket aren't growing. Another reason is they went into pots that had calendula in last year. Now I have lots of calendula popping up instead of salad! I'm going to leave them there as they will be beautiful and Eleanor will like them. I'm going to use a couple of pots that I have lying around with some fresh compost to try the salad leaves again. Fingers crossed they will grow as it will be lovely to eat fresh leaves.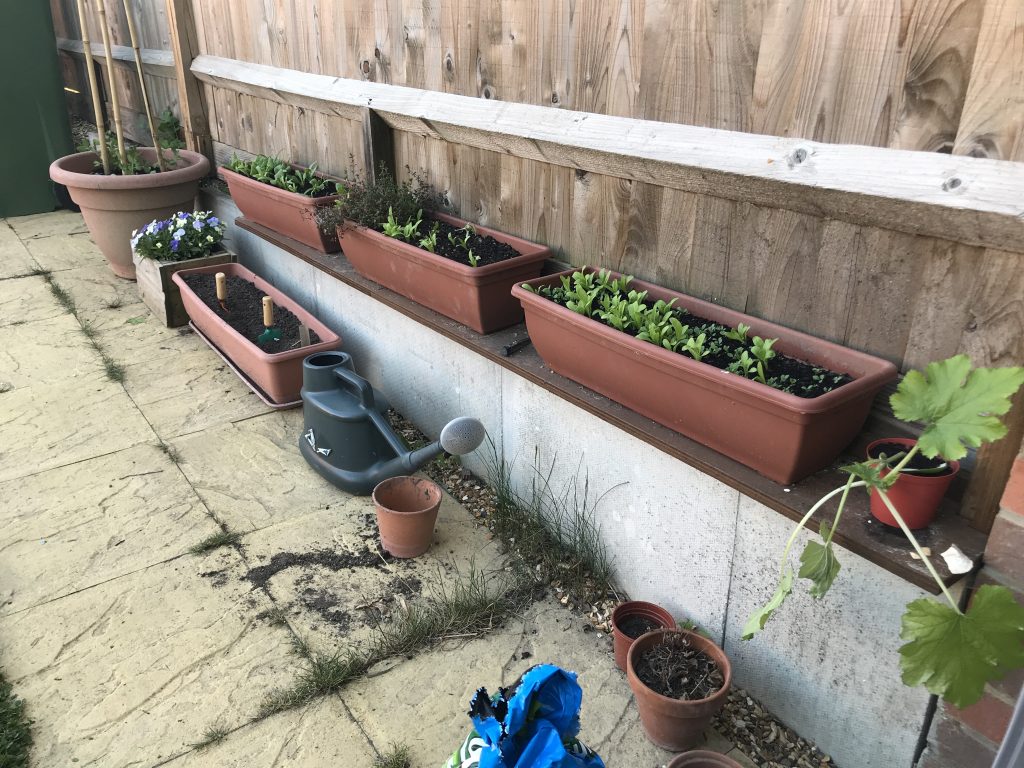 I also had sunflower seeds in a pot but the calendula seem to be growing there too. I've planted up a few more seeds in pots inside and I hope they'll pop up soon. I've also added some sugarsnap peas to the sunflower seedlings.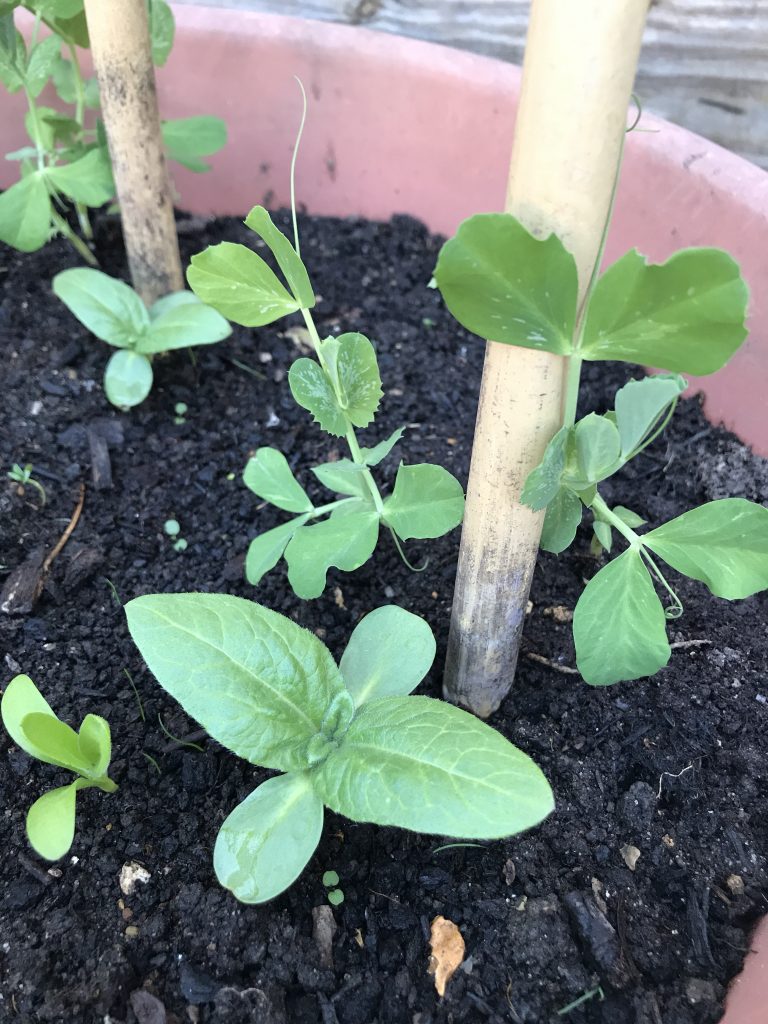 It feels so good to get out in the garden and trying growing things myself. I find it peaceful and I get a sense of achievement when I see my plants growing. I get so excited when my courgette plants grow a new leaf. Is that weird?
We've also put some flowers in pots which Eleanor loves to pick the petals off. I want to leave a pot full of soil for her to play with. A pot that she can dig about in and find worms. She loves finding wiggly worms.