This is our first summer with Eleanor and I want to spend as much time as possible in our garden. Although we've had a few picnics in it before, this month we've explored it more with her, especially now she is crawling.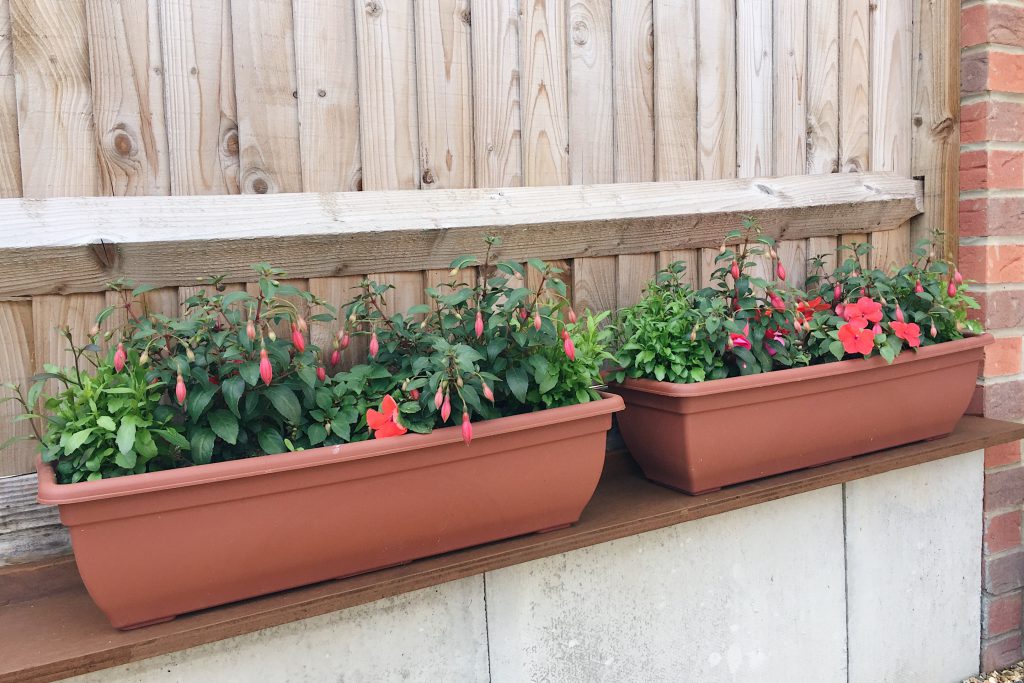 Eleanor's Grumpy has been so helpful in making the garden more interesting. He's planted up some tubs and built a shelf for them to sit on against our fence. He also grew some runner beans and planted them up in a big container. I can't wait for Eleanor to see them grow!
We also now have a little bird feeder. We get quite a few birds in the garden anyway and Eleanor loves watching them and tracking where they go. I've popped some sunflower hearts in there which I know they'll like. Any recommendations for what else we could feed them?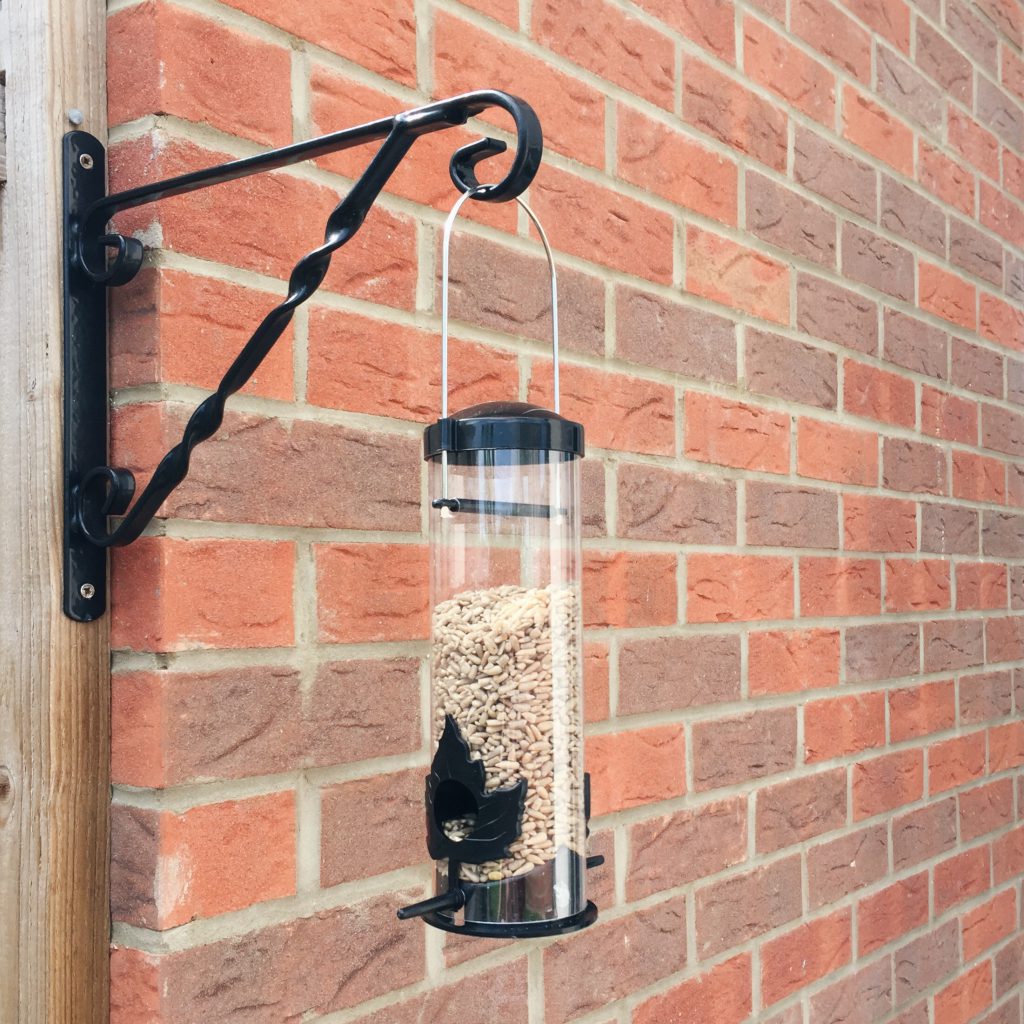 I don't know how long we'll stay in this house for but while we do I want the garden to grow with us as a family. I want Eleanor to be able to learn from it and enjoy it.
I'm hoping to be able to start growing other vegetables next year. I have planted up some basil and parsley this week and will add some chives to it soon. But I want more! I'm not sure what to try next. Maybe some garlic or carrots? We've tried salad leaves before but I never really got round to eating them.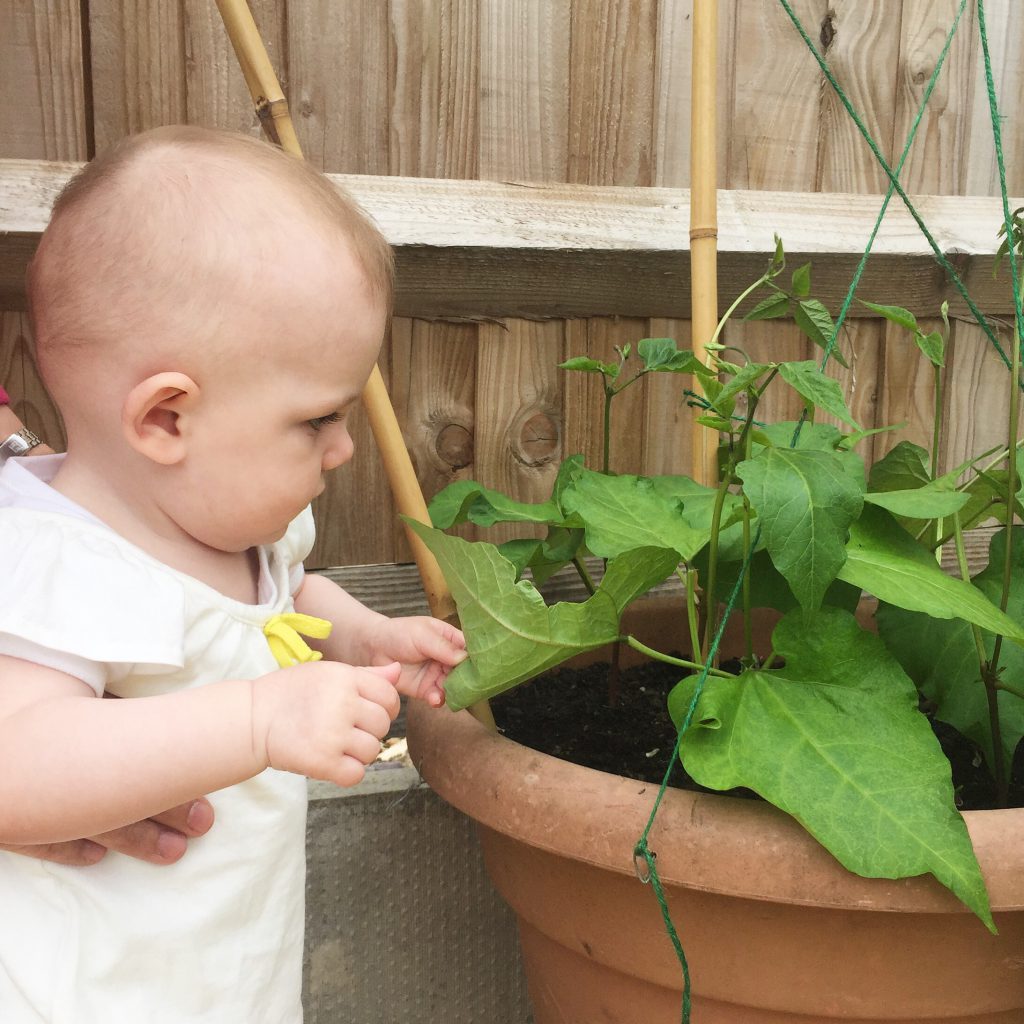 I had a tendency to kill plants but now I'm on maternity leave I make my way out into the garden every day so I can water each pot. There's something so relaxing about being outside.
Our next project is to get a border up and plant our wildflower seeds. We were supposed to do it in the spring but we never got round to it. I can't wait for the wildflowers to invite bees to the garden. I used to hate bees, and I still don't particularly like them, but they are fascinating to watch and are so so important.
What do you have in your garden for your little ones?