Eleanor definitely has a much better wardrobe than I do. Her grandparent's both spoil her with clothes, which I am very grateful for as I don't tend to need to buy anything except the essentials. When we go on days out I always put her in something a bit special. These photos are from our day out in Osterley Park.
This gorgeous outfit is from Marks and Spencer Autograph range. I thought the dress matched the cardigan but the dress actually came with a lovely yellow cardi and socks which were in the wash.
At 11 months old Eleanor has only been wearing 9-12 month clothes for a short time as she's quite small still. This dress is so long but I love seeing her in it. It's short sleeved so I want her to get as much wear out of it before it gets colder.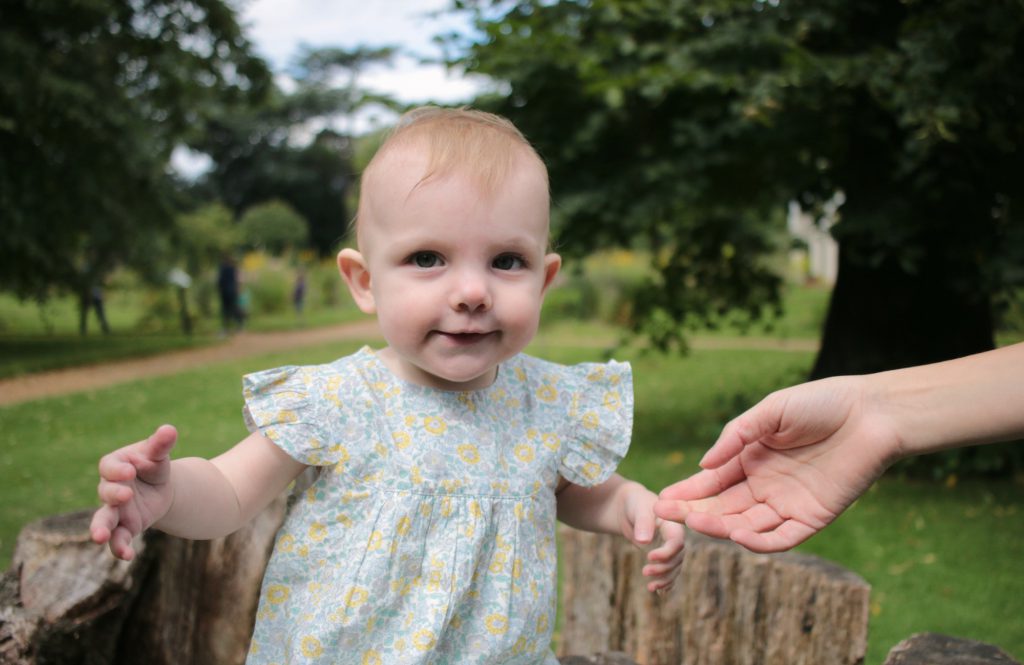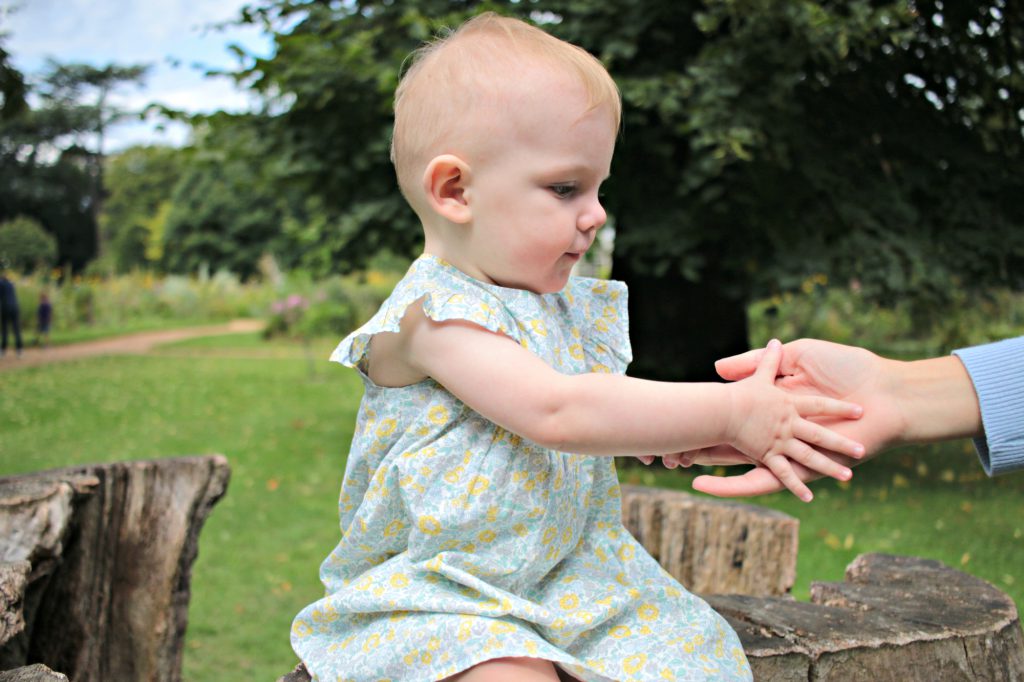 Eleanor doesn't get to wear dresses very often and she has plenty of pretty ones. She gets so frustrated in them when she's trying to crawl about so they're limited to days out.
I really want to buy her some beautifully designed long legged rompers for the autumn. If you have any recommendations for smaller brands please let me know.