Eleanor has started crawling and I think it's going to be the end of dresses soon as they just get in the way. She's still on the dinky size so this 6-9 months dress drowns her, even though she'll be 9 months old in a couple of weeks. It's so hard to get an outfit photo of her now as she just wants to crawl off in the other direction!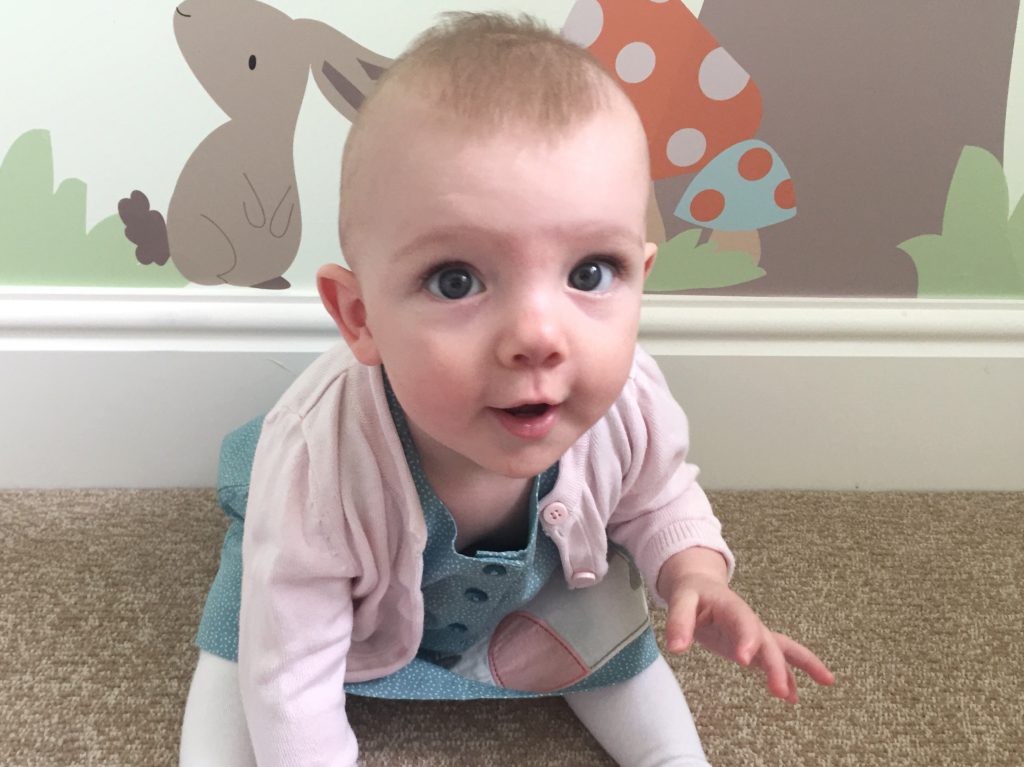 This beautiful cat dress was a present from her Nanny and it's from John Lewis. I love the colour of it! Her Nanny has given us quite a lot of cat themed outfits as she has 6 cats. I am a dog person and Eleanor does have some leggings with a dog on the bum – actually I think she has two pairs from JoJo Maman Bebe.
We're off to meet some friends for coffee this afternoon and I love dressing Eleanor up for play dates. I hope she still gets to show off her crawling for the first time without getting caught up in her dress!