Last week we took Eleanor to the beach for the first time. We parked up at Hengistbury Head, Dorset. We walked along by the visitor centre and along the path to Mudeford.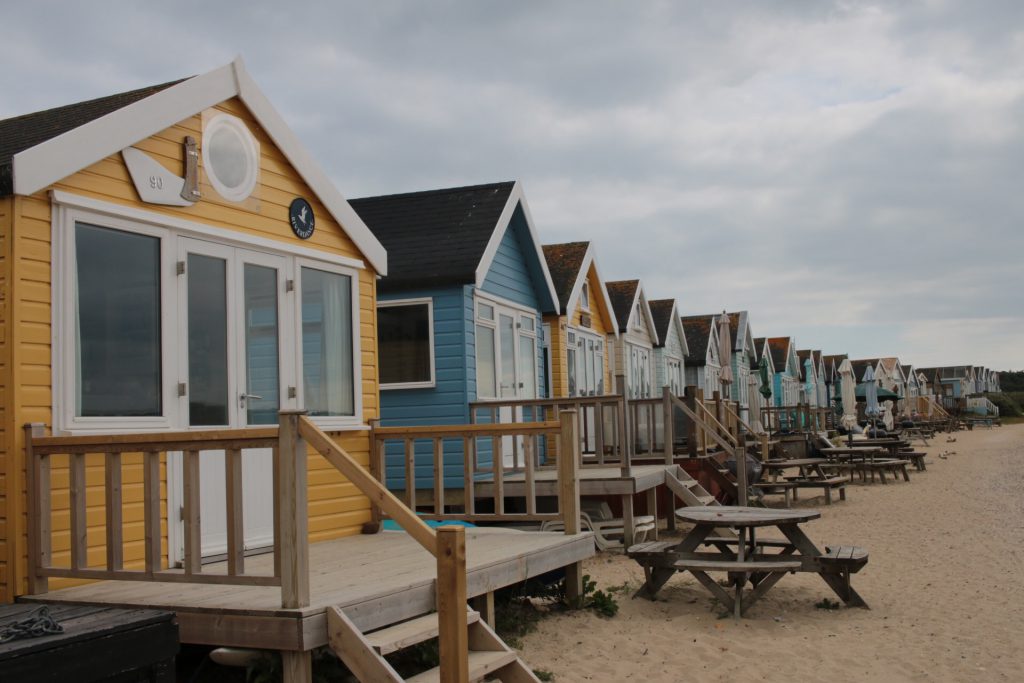 As we had the pram with us we couldn't go up the hill at Hengistbury Head so followed the route of the little train towards the beach huts.
My husband wondered why we were walking through a woods when I said we were off to the beach. The tree lined path soon opened up and you could see the huts all in a row ahead.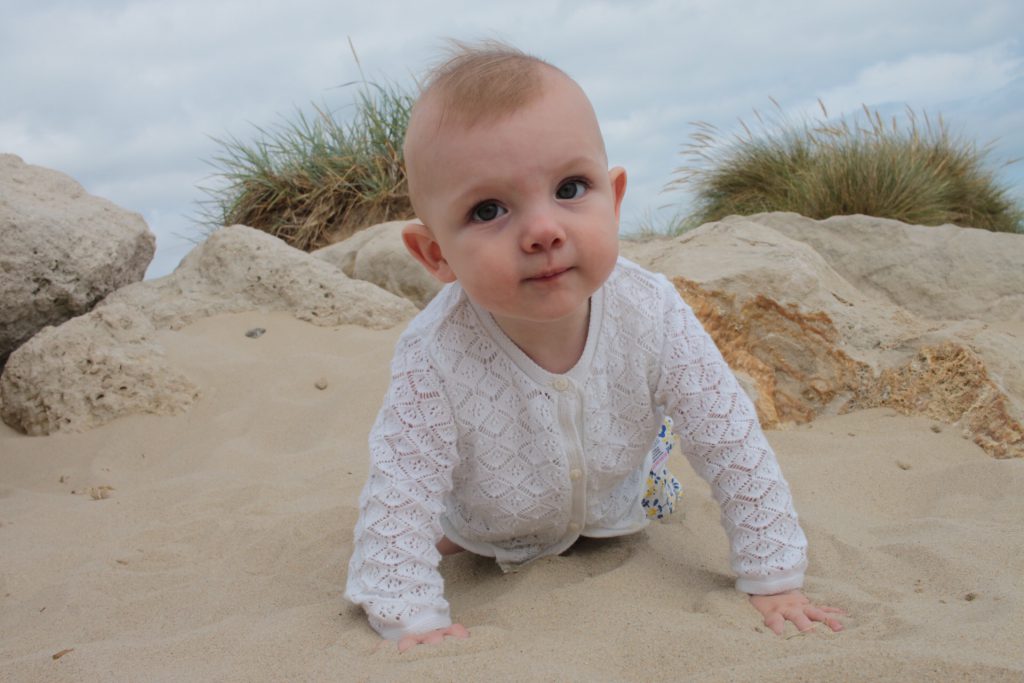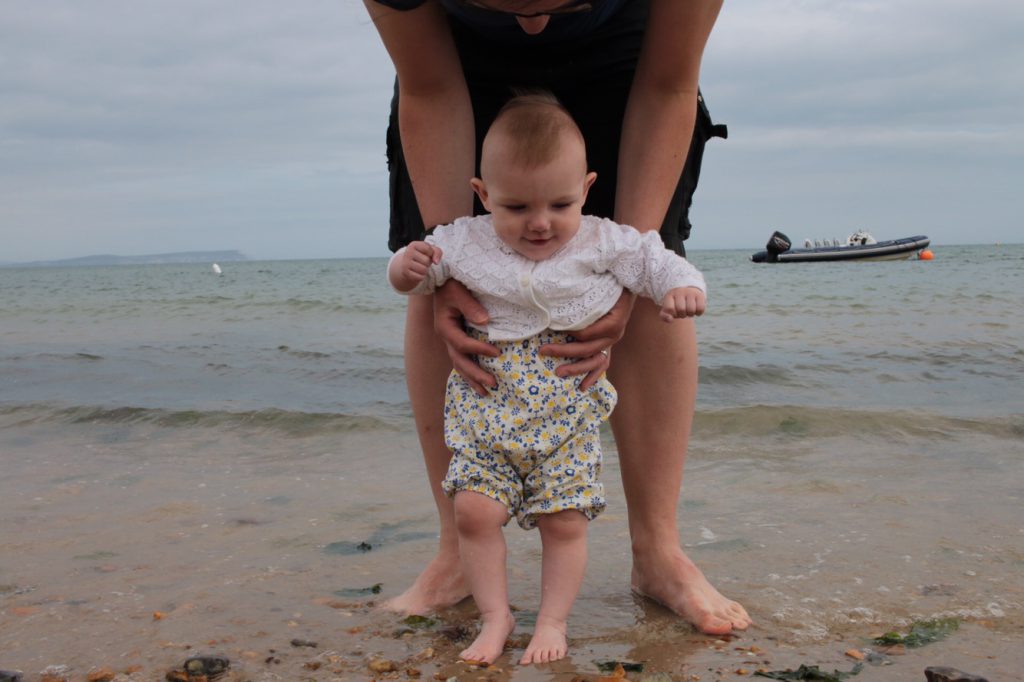 As soon as we got to the beach I let Eleanor explore in the sand. She sat there letting it run through her fingers. I was so surprised she didn't try to eat it; she puts everything in her mouth!
She spent ages feeling the sand and crawling in it. Then we let her dip her feet in the sea. The cold waves lapping at her toes. She giggled with every wave.
I captured her first time at the beach on camera and I turned it into a short film. I seem to tear up every time I watch it! I tried to do something a little different to my usual vlogs so I hope you like it. Let me know what you think.