Today I'm here with some Easter biscuits suitable for weaning. We started baby led weaning when Eleanor was 6 months old. So she's been doing it about a month. A lot of food goes on the floor or gets mushed up in her mouth and then spat out. But with two more teeth on the way (totalling 6!) I'm sure she'll get the hang of biting bits off soon.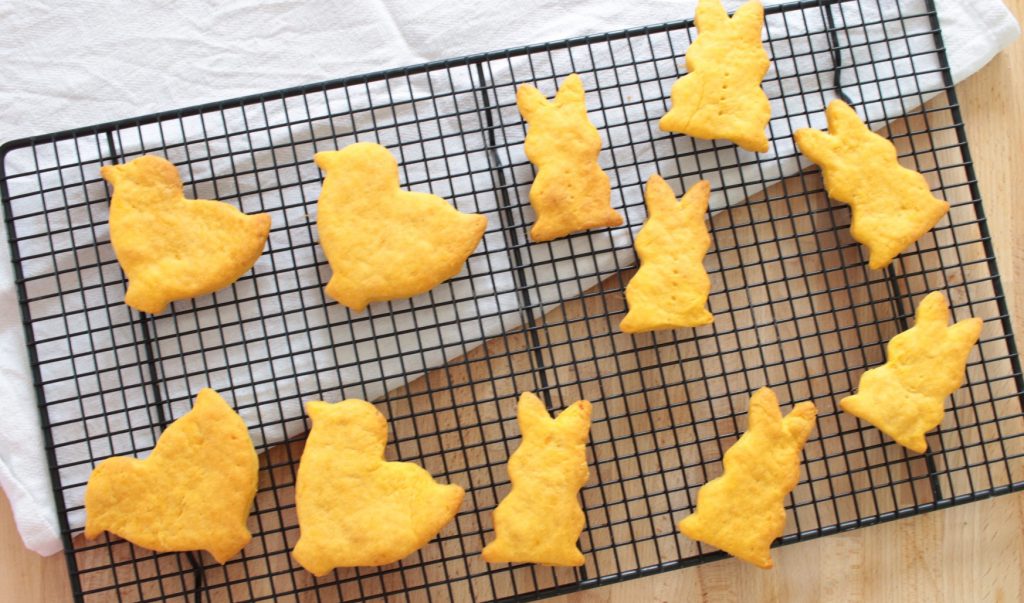 Anyway, these are super easy sweet potato biscuits. There are very few ingredients and don't take long to make at all. I found the recipe on Pinterest for star shaped biscuits (recipe) so thought these would be easy to make with some Easter shaped cutters. I picked up a set of 4 cutters from a pound shop which includes a bunny, an egg, a lambs face and a chick. The lady who adapted the recipe said they're more like scones, which is fine by me. It was hard to find a recipe that didn't contain salt so I gave this a try.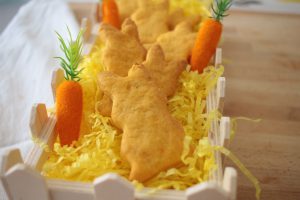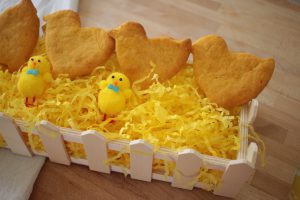 For Easter we are going to my husbands parents for the long weekend. They're having a bit of an afternoon tea to celebrate a birthday so I thought these would make a perfect addition to the table. And the added bonus is that Eleanor gets to eat them too.
If you want to find out how to make them, follow along in this cook with me video.
One thing I want to mention is that I tried microwaving the sweet potato first and that just didn't work for me. Eleanor had a poop explosion half way through cooking so the potato went cold and wasn't mashable. I found it much easier to dice the sweet potatoes and boil them for around 20 minutes. They were so easy to mash up at this point.
If you're interested in my baby led weaning ideas you can follow my BLW Pinterest board. I'm also doing other weaning videos on my YouTube channel like this video all about Eleanor's first tastes.