Eleanor and I bake together every week. She usually just makes a mess but we have a giggle doing it. I hope as she gets older she'll enjoy helping out more.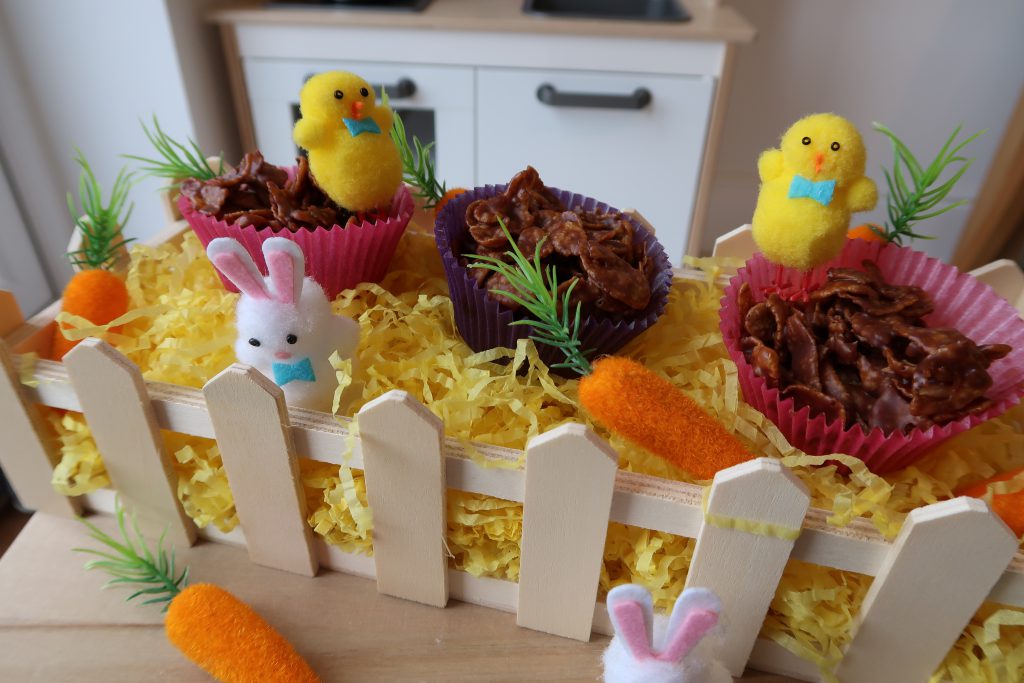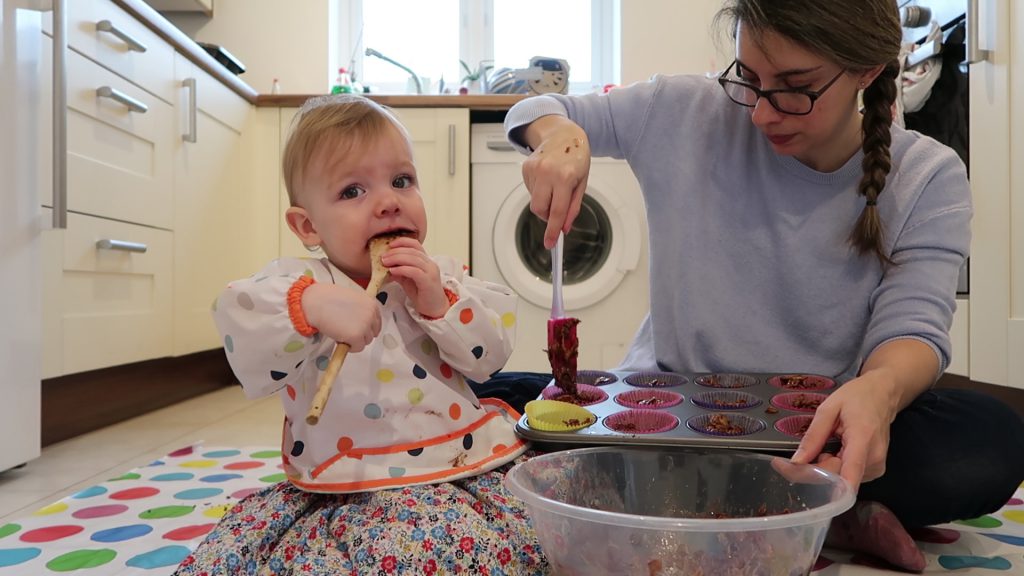 For Easter we made some chocolate cornflake cakes. They are super easy and Eleanor just licked the spoon a lot. She obviously likes chocolate.
There are plenty of recipes online for this as it's just butter, chocolate and golden syrup melted together and stirred into cornflakes. It was very hard to let them set in the fridge, I just wanted to gobble them all up. Eleanor really enjoyed them.
What are you baking for Easter?