This weekend we head to The Watercress Line for the annual Day out with Thomas event. We first took Eleanor on a train the other month at their War on the Line event so when we had the opportunity to see Thomas we jumped at the chance.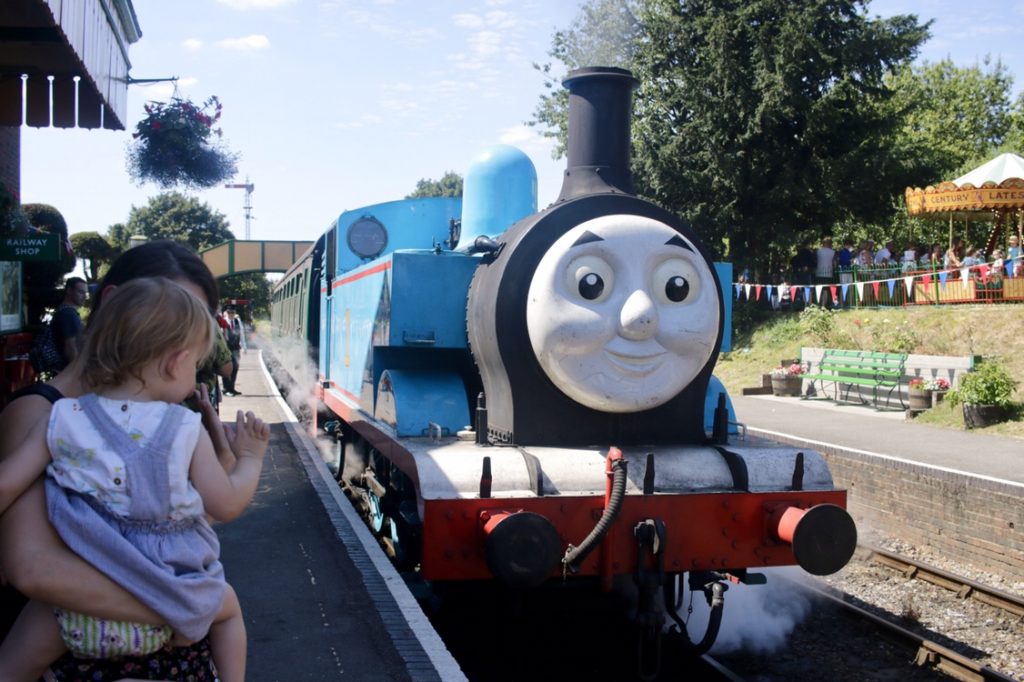 When we arrived Thomas was just pulling up and we jumped on board. Throughout the day it was doing little journeys up and down the track with one carriage. I think we must have gone on it about 3 times in the end. Eleanor absolutely loved seeing it go past!
There was so much to do at Ropley station so we set out exploring. We went into the Imagination Station where there was lots of trains to play with and some colouring in. It was a boiling hot day so this was great for cooling off for a bit.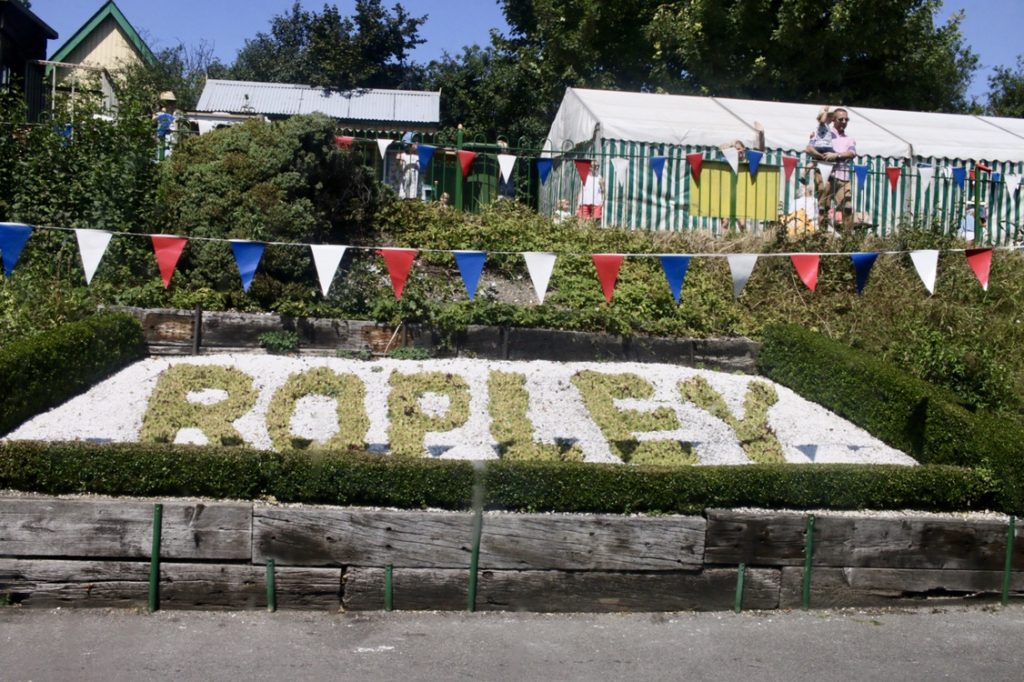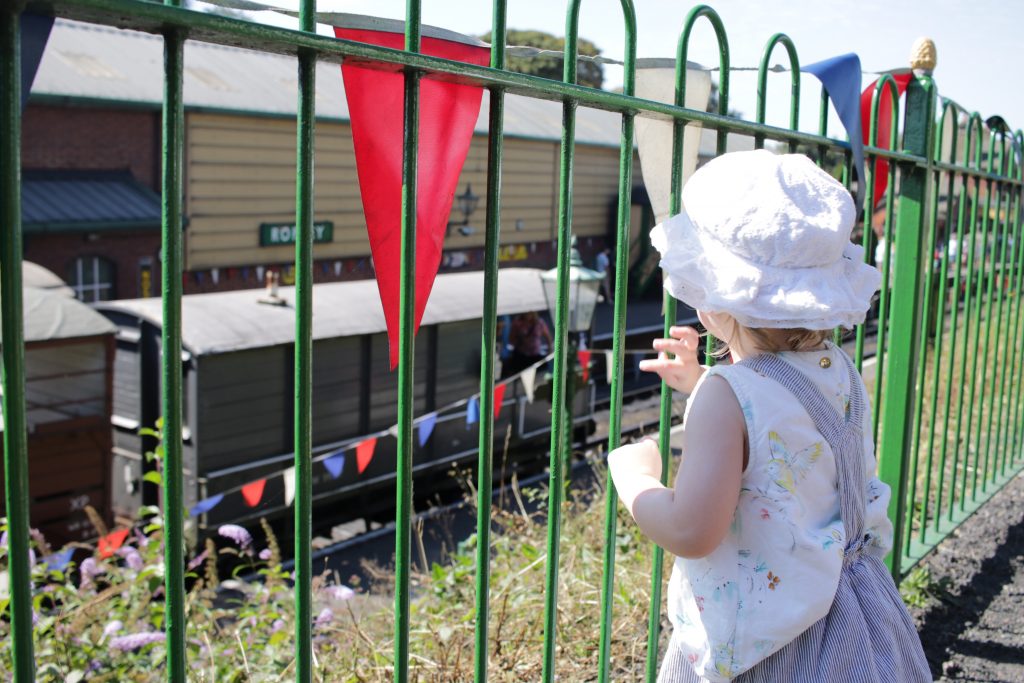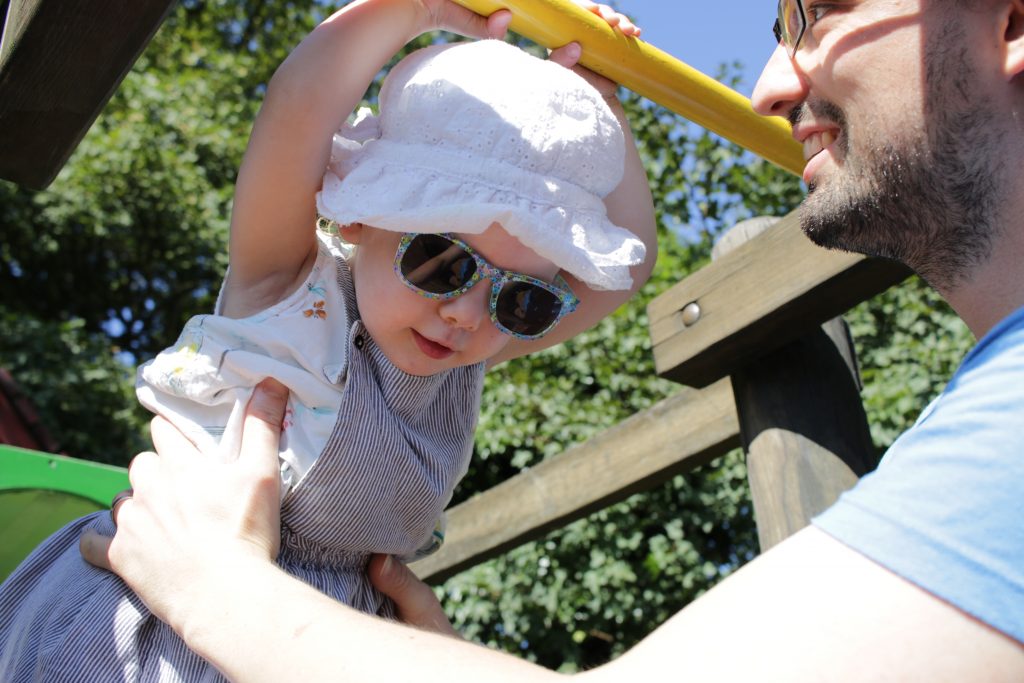 At 11am we took our seats in the tent for some magic with Rusty. Eleanor sat at the front and really enjoyed it. Even though she was too young to get the jokes she was fascinated by Rusty and danced about to the music. There's also a little play area by the tent which Eleanor tried to play on – it's mostly for slightly older children. There were some lovely vintage fairground rides but again, I think it's for next year when she's a bit older.
We had a picnic in the picnic area under all the trees to keep cool but I wish we'd opted for the BBQ as the food looked really good! After lunch we got on the train to Alresford and enjoyed watching the world go by from the train.
At Alresford we headed straight for the Imagination Station there as we were roasting. There were so many toys to play which kept Eleanor entertained for the half hour until the train back to Ropley arrived.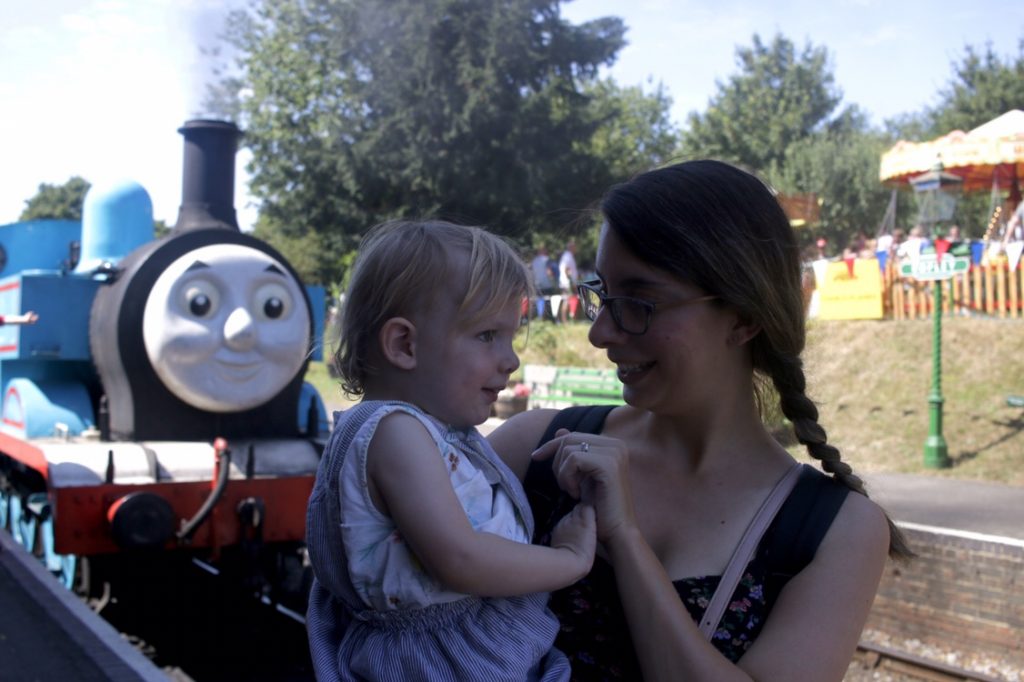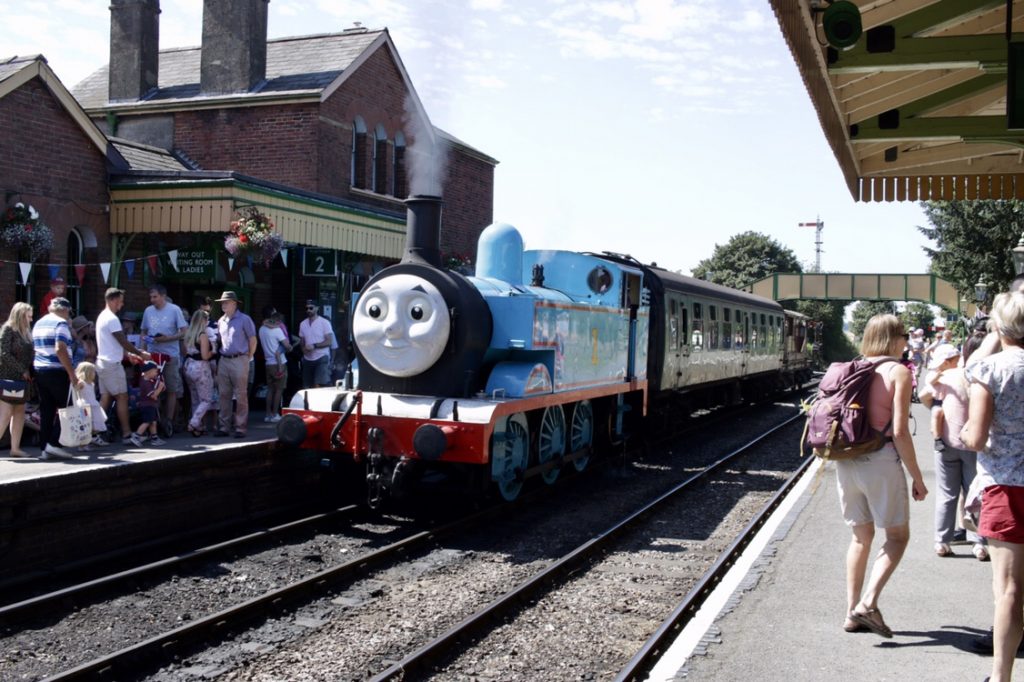 I really wanted to head further down the line to Alton but by 1:30 I had a very tired, hot and grumpy toddler (and husband), so we headed back. We had a wonderful day out with Thomas and I definitely recommend checking it out. It's on for the rest of the week until the 12th August.
The sign of a good day out was when Eleanor woke from her nap at home she looked around and asked for choo choo's.