Baskets. I love a good basket. I picked up two recently from a charity shop for 95p each. I've used them for some of Eleanor's toys so she can just grab a basket off the sideboard. But I want more.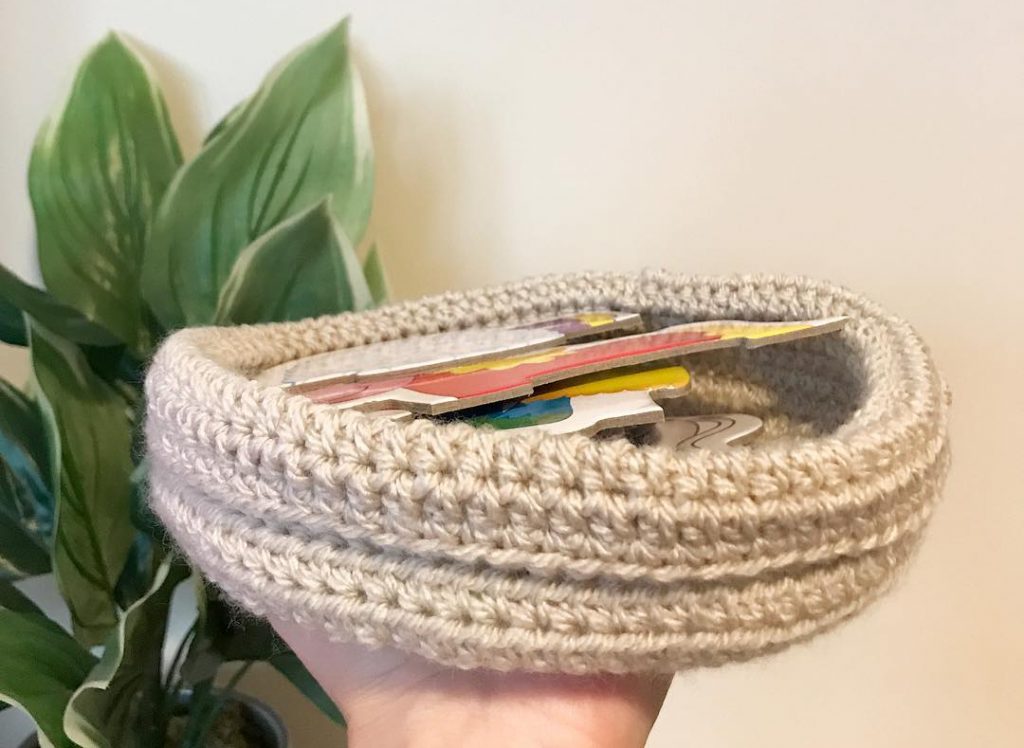 So I made one.
I reached for my crochet hook and found an easy pattern to work with. I had some pale brown aran yarn which I'd bought for a lion blanket (it's a beautiful pattern but I don't have the time anymore).
I'm not the best at following patterns so I deviated from the instructions. I did the base as it said but then I switched to half trebles for the sides and I did double crochet on the last row so it had a neater edge. I also didn't use another colour because I was lazy – I've recently put all my yarn in the garage and didn't want to go out and get it.
I'm now trying to make a rainbow stack of baskets. I really want the Grimm's Rainbow so this is the alternative while I'm saving up for it. It also will use up some of the huge amounts of DK yarn I have from when I did loads of granny squares to make a rainbow blanket. That blanket is still in squares. I couldn't work out how to attach them together so I haven't. I really need to do it but there's about 50 squares and I feel overwhelmed by it. I'd pay someone to do it for me!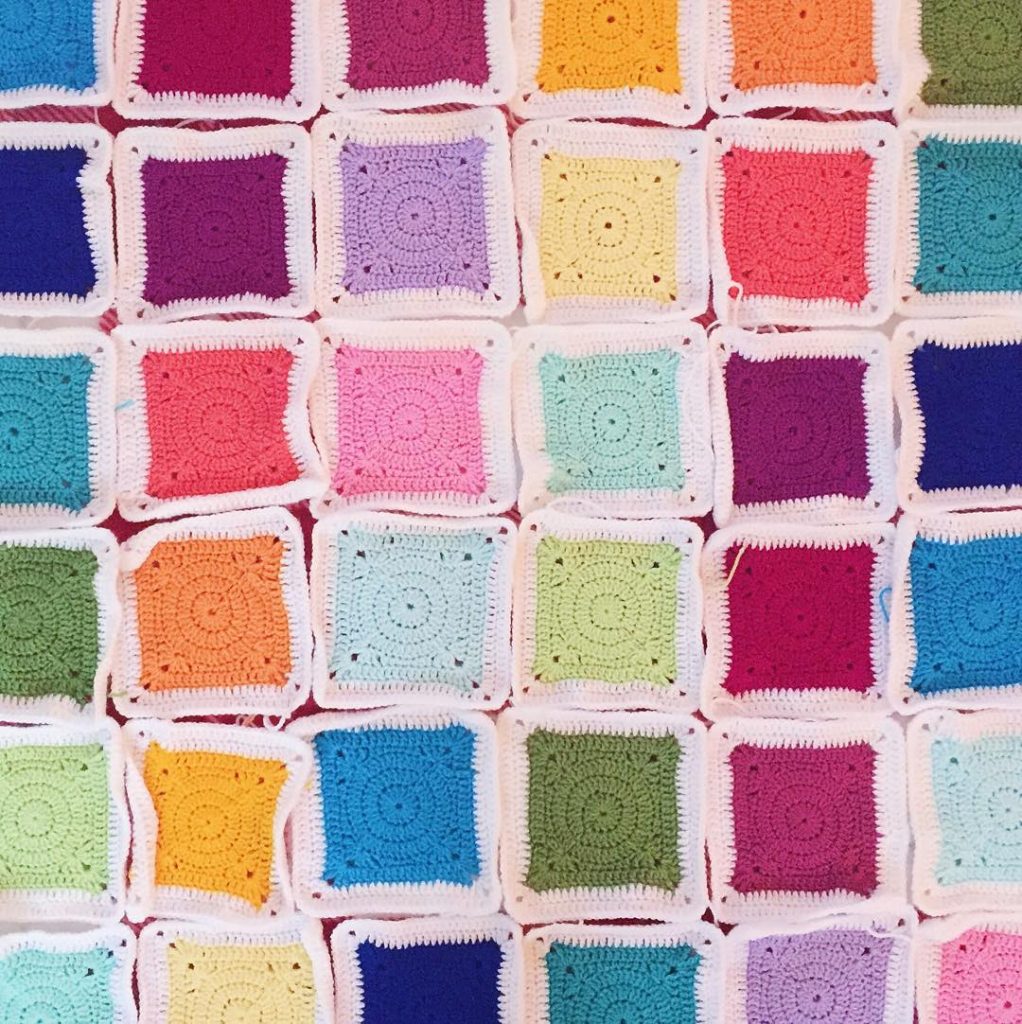 I've really enjoyed crocheting in the evening and at nap times while listening to a podcast. It ensures I put my phone down and disconnect.