On Bank holiday Easter Monday we headed to Cholderton Charlies Farm. I've lived around these parts since I was small but I'd never heard of it before. When I was little we often went to Finkley Down Farm nearby. I've driven past the signs to Charlies Farm lots of times which only state Rare Breeds Farm and thought nothing of it.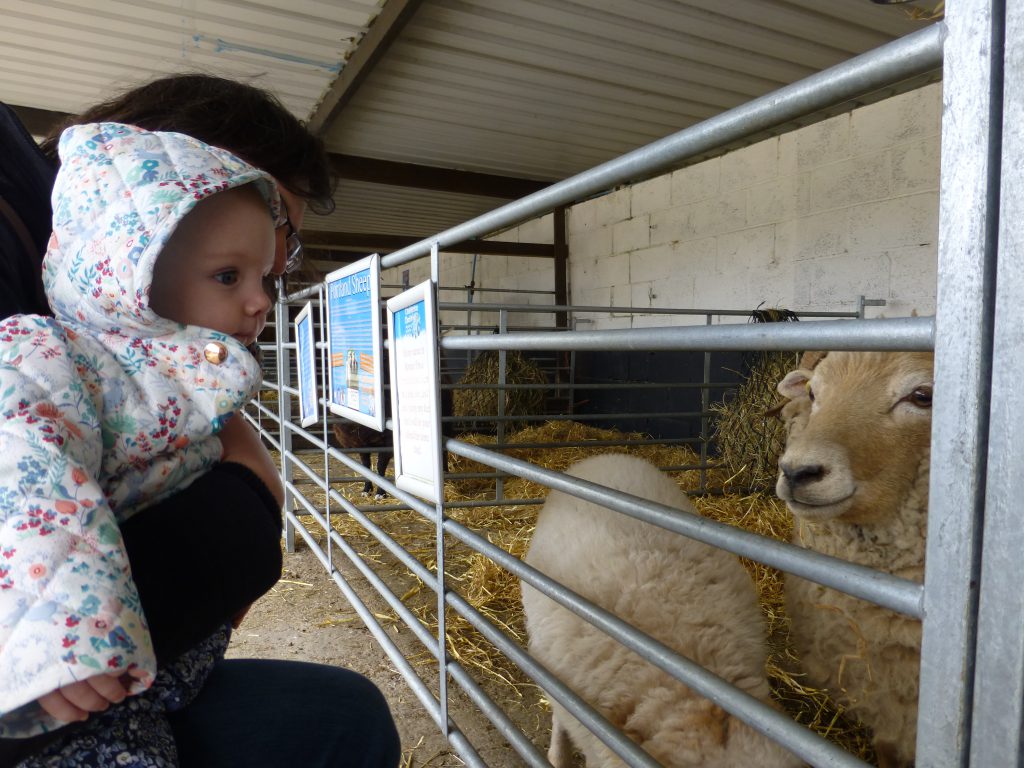 My step dad mentioned Charlies Farm to me and when I had a look at their website I was desperate to go. On Monday the weather looked like rain so we were heading to Porton pet shop. But we drove past the Rare Breeds Farm sign and decided to head in that direction. I am so so glad we did. We had a lovely time at Charlies Farm and I can see how Eleanor will enjoy it so much when she's older.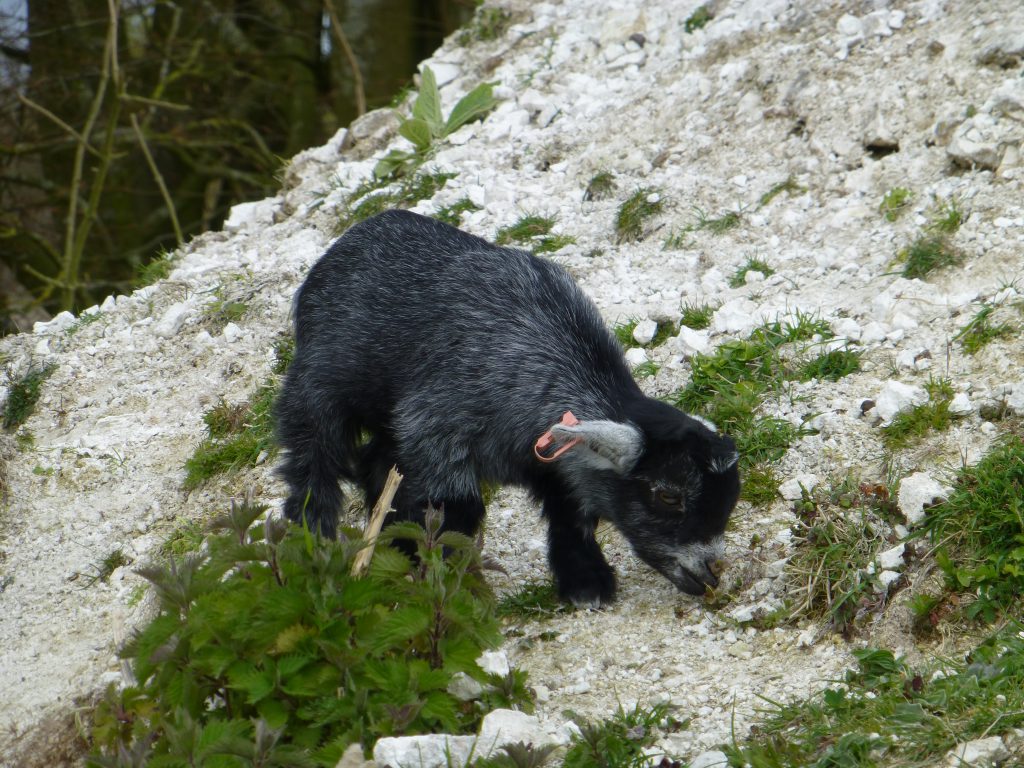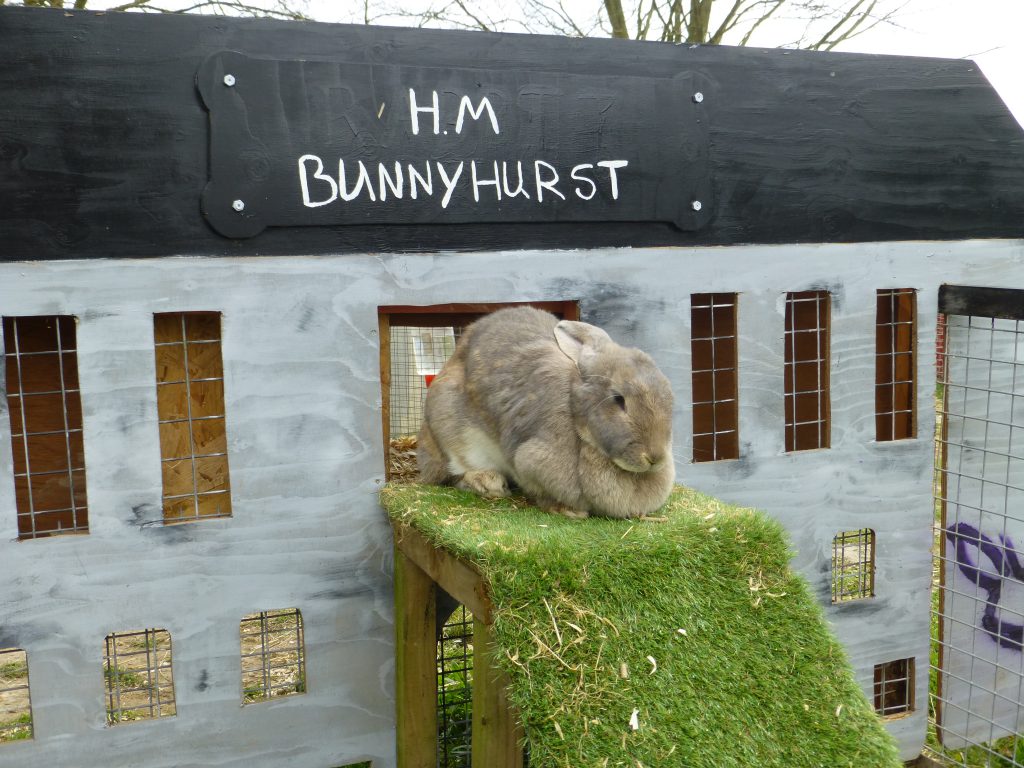 There are lots of animals there including goats, sheep, rabbits and pigs. On goat mountain they had some baby goats too which was really cute. You can pick up a pack of animal feed from the shop to feed some of the animals as you go around. The sheep and goats were eager to take the food off you. Eleanor loved it when they poked their heads over the gate to say hello.
Playtime
Charlies Farm also offers so much for children. At 7 months old Eleanor obviously couldn't use it but when she's older I can see hours of fun. There's a soft play barn, a woodland play area and other playground equipment to play with. There was even a bouncy castle inflated to bounce about on.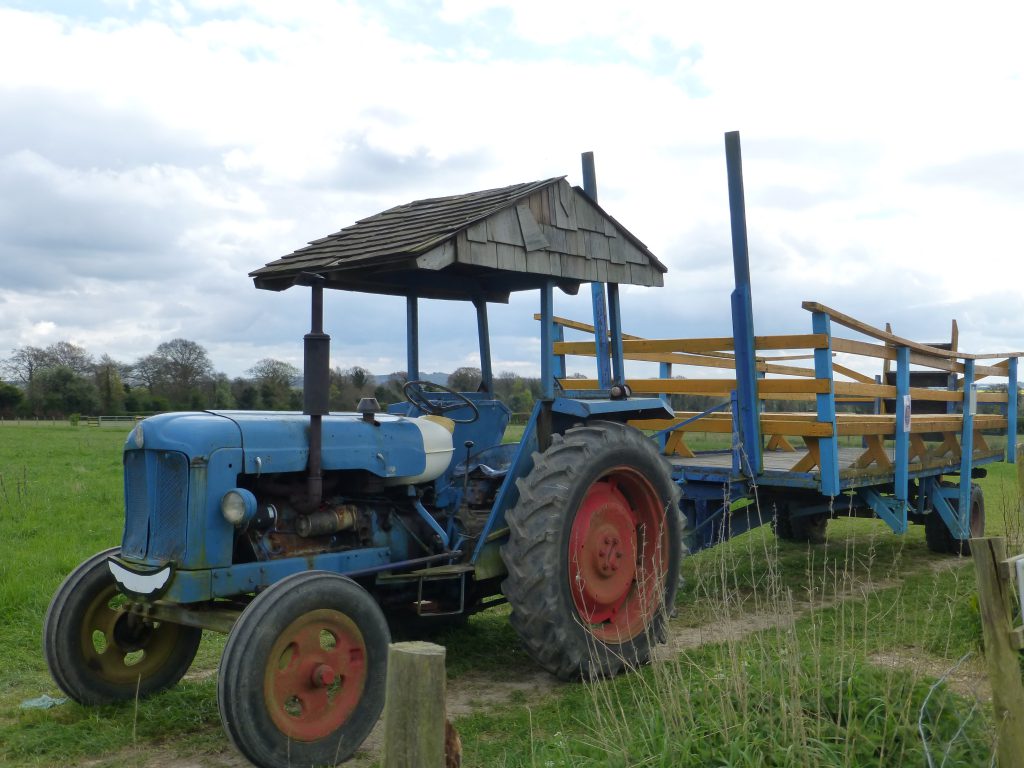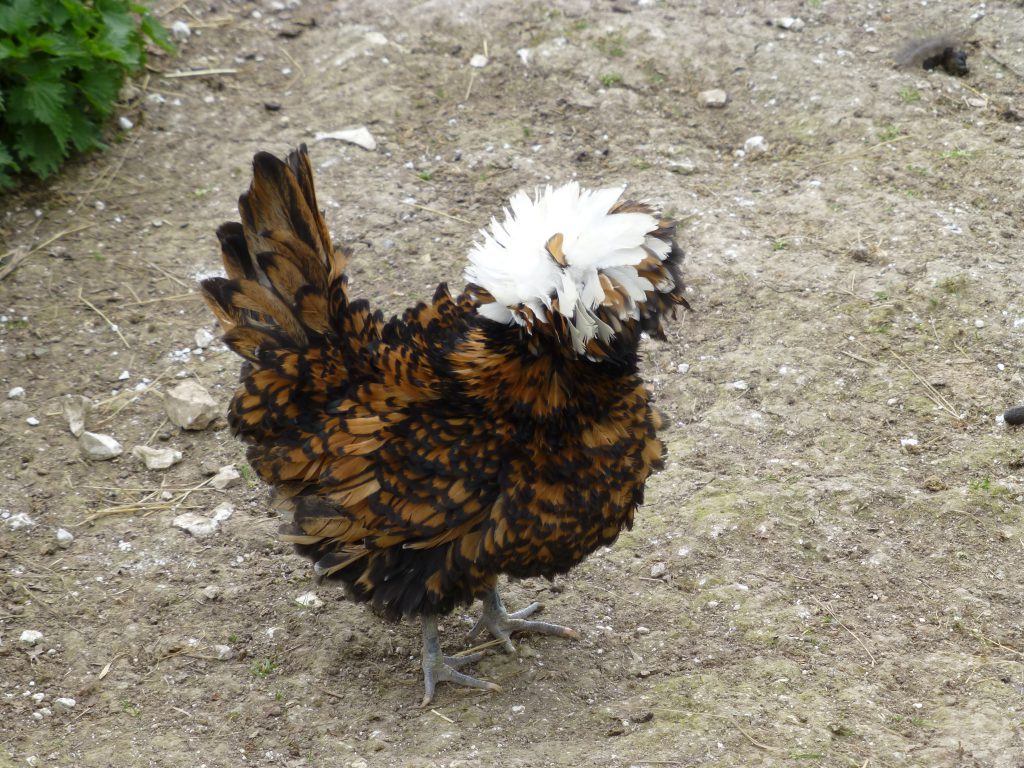 As well as all the animals there's a nature walk around the outside of the vineyard into the woods. There's also a tractor ride which takes you around a field – the children looked really excited to be going on it. Although we missed it, they also have pig racing and animal handling sessions going on.
Lunch
The cafe was lovely with a good selection of food on the menu. It was tempting to get a kids meal of mac and cheese but I had a panini and ordered some sweet potato fries to go with it. The food was decent and I let Eleanor have one of the fries which she loved. Next time we'll take a picnic. There are plenty of places to lay down a blanket and enjoy the atmosphere.
We're thinking of heading back this weekend. There's a spring craft fair on and entry to the fair and the farm is £1 each!
I've wanted to go to a local farm for years but felt like I needed a child as an excuse. Now we have Eleanor I'm sure we'll be visiting lots of farms from now on. You can see more of the farm in the vlog below.
Check out some of our other favourite days out in Hampshire.