The Bugaboo Cameleon 3 is a really popular pram. While I was pregnant I spotted it everywhere we went. So it was always going to be in the top 3 when it came to deciding on a pram.
Our pram decision was made for us as the Bugaboo Cameleon was the only one that actually fitted in the boot of our car. Even though I still have to take a wheel off to get it in. I have a small family car but the boot is tiny!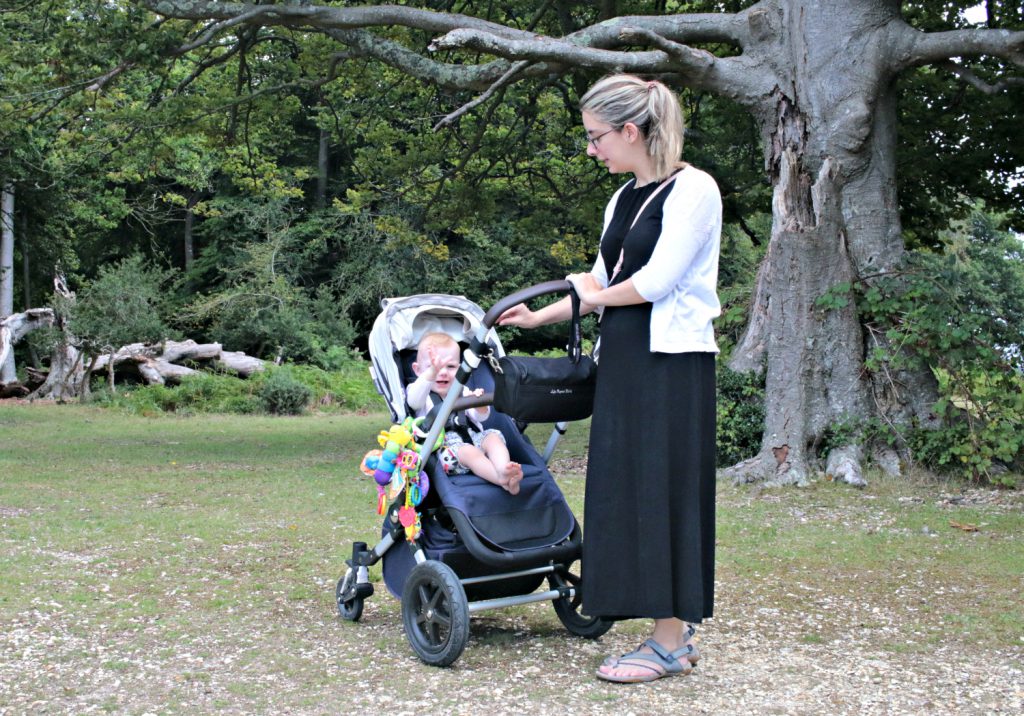 I gave you my first impressions and now it's time for a full review.
Is it easy to fold?
I find the fold on the Cameleon relatively easy and I can swing it up and load it into the car. My husband on the other hand struggles with it. Maybe it's because I do it most often and have the knack.
It doesn't clip together when folded which is a shame, nor does it stand up on it's own. To fold it there are two buttons either side of the handlebar which you push down and it collapses. So it definitely needs both hands.
How does it manoeuvre?
I love the way this pram moves. I can steer it one handed along city streets and around shops no problem. It copes really well with bumps and curbs and my daughter seems happy when the ride is a little bouncy.
A feature I really love with this pram is that you can flip the handlebar over so that the big wheels are at the front. This is perfect for all terrain and we use it often on trips to the forest. I find it a little harder to steer in this position but it makes going over tree roots and uneven ground a bit easier.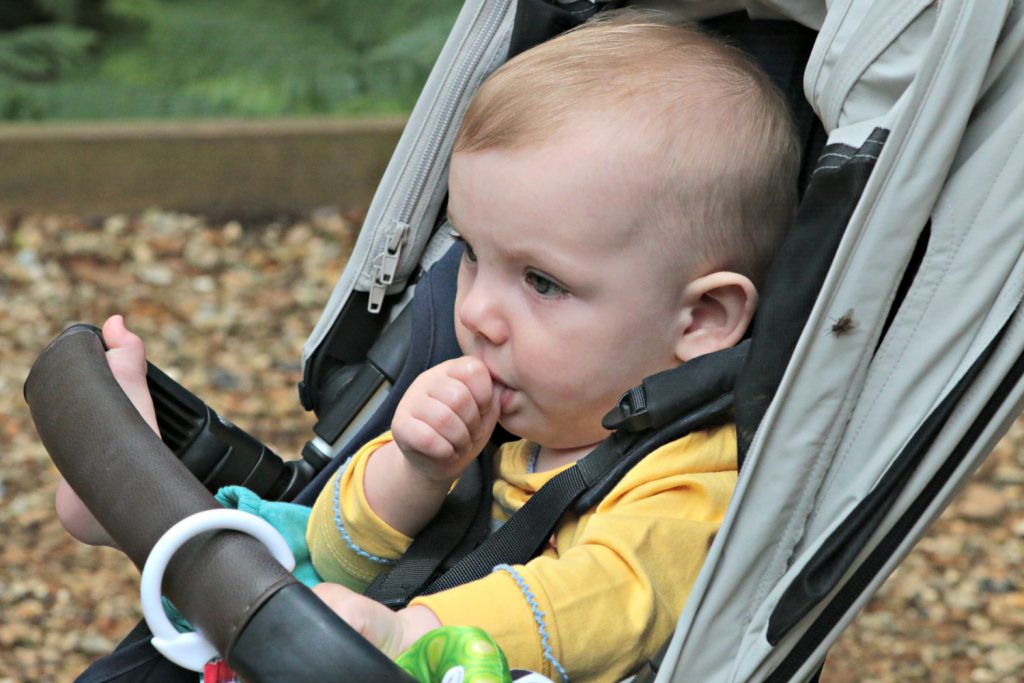 Is it comfy for baby?
Oh how I miss the bassinet. The bassinet part looked so comfortable for my daughter. She always looked so snug in it and slept really well. When she was about 6 months old I switched the pram material over to the seat.
We've been using the seat for 5 months now and my daughter seems really comfortable in it. She'll happily sleep in it full reclined. It has 3 positions and she loves being fully upright to see what's going on around her. You can have the seat parent or outward facing. Is it just my baby that often sits with her feet up on the bumper bar?
The seat harness is really easy to do up and release at the click of a button. The straps all clip in individually and I feel safe that my daughter wouldn't get her fingers caught in it. However she is obsessed with trying to eat the straps.
How's the storage?
The storage for me is what lets this pram down so badly. For the first 6 months while using the bassinet I didn't use the basket under the pram. There's barely enough of a gap to fit your hand through let alone pull a bag out.
Once I switched to the seat I can fit quite a lot of things into it. I find I still have to take the seat off to access most of the bags underneath though. It could really do with a bigger, more accessible basket and then it would be perfect.
I bought a little bag that attaches to the handlebar for small items like a hat, snacks and muslins.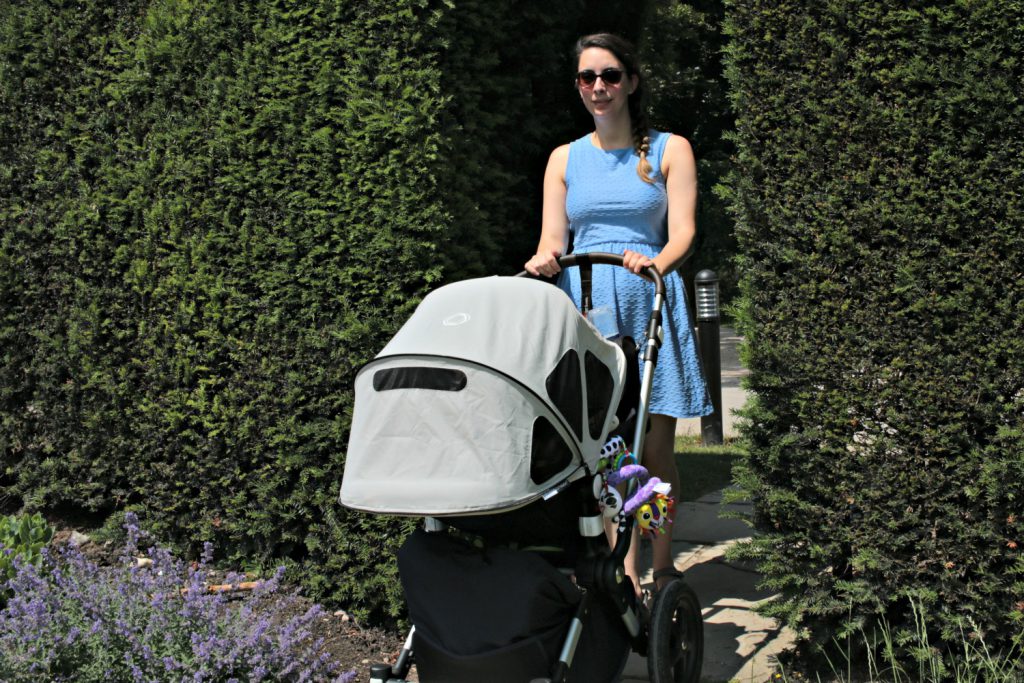 Breezy Sun canopy
As soon as the hot weather started I bought the breezy sun canopy. I found that the normal hood got quite hot when fully down for nap times. I wanted my daughter to be really comfortable and this canopy is perfect.
It has UV protection and even an insect net if you need it. This would be perfect if you're going away somewhere hotter. My daughter also loves being able to see out of the mesh sides.
Is it easy to assemble?
I built the pram myself and it wasn't too hard. I found the instructions for the basket a bit confusing but you can see me assemble it in the video below.
Would I recommend it to a friend?
Yes. I love how the pram moves and for me that's really important with going off road. I desperately wish the basket was better. It is expensive so that is definitely a factor too.