For the Easter weekend we headed to Kent to stay with family. On a sunny Saturday we travelled to East Sussex to Bodiam Castle. It's a National Trust ruined 14th century castle.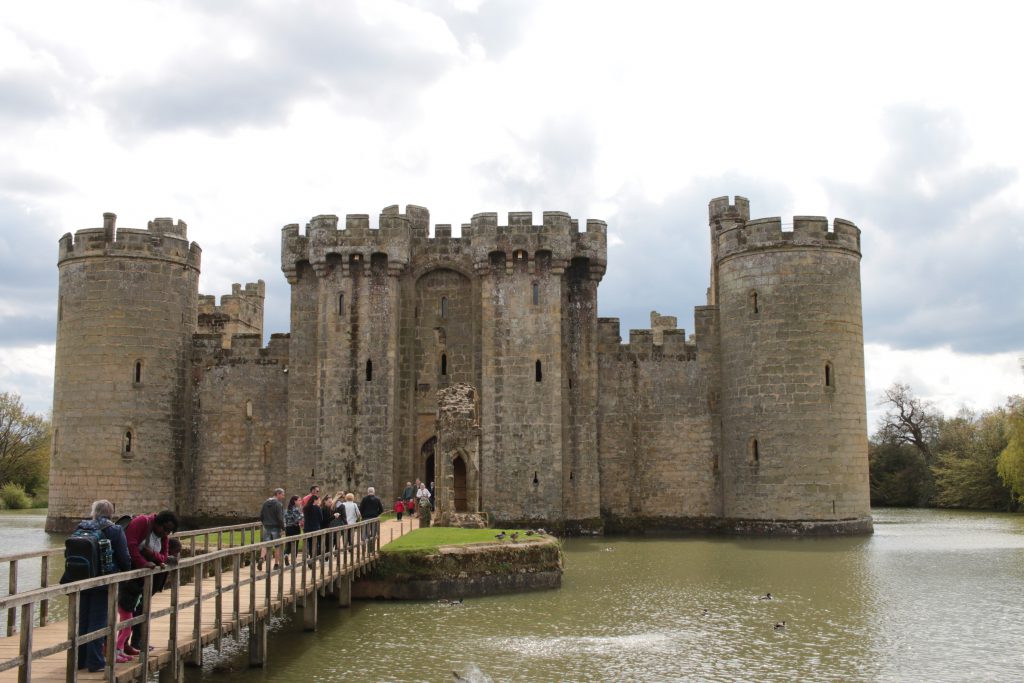 We always love going to National Trust as it's a fun day for all the family. We went with Eleanor's grandparents, auntie and uncle.
I was told there were quite a few steps around so we decided to use the carrier. However I saw so many people taking their prams along. I didn't even go up the towers to the roof anyway as I have a fear of falling. If the tight spiral staircase was one way I may have risked it, but I can't see my feet while wearing Eleanor so there was no chance!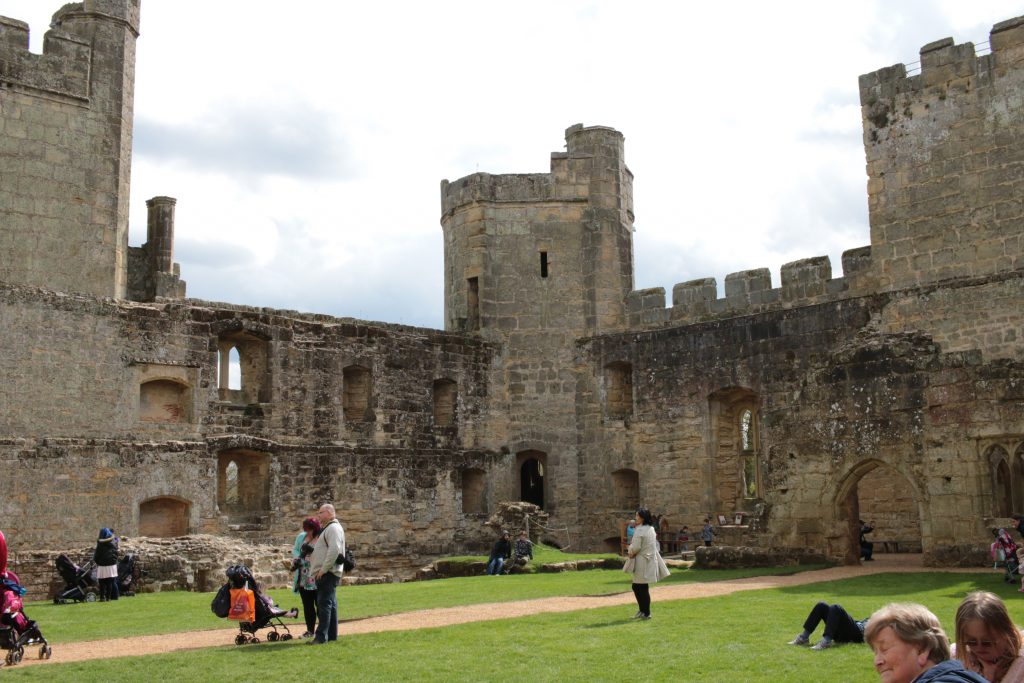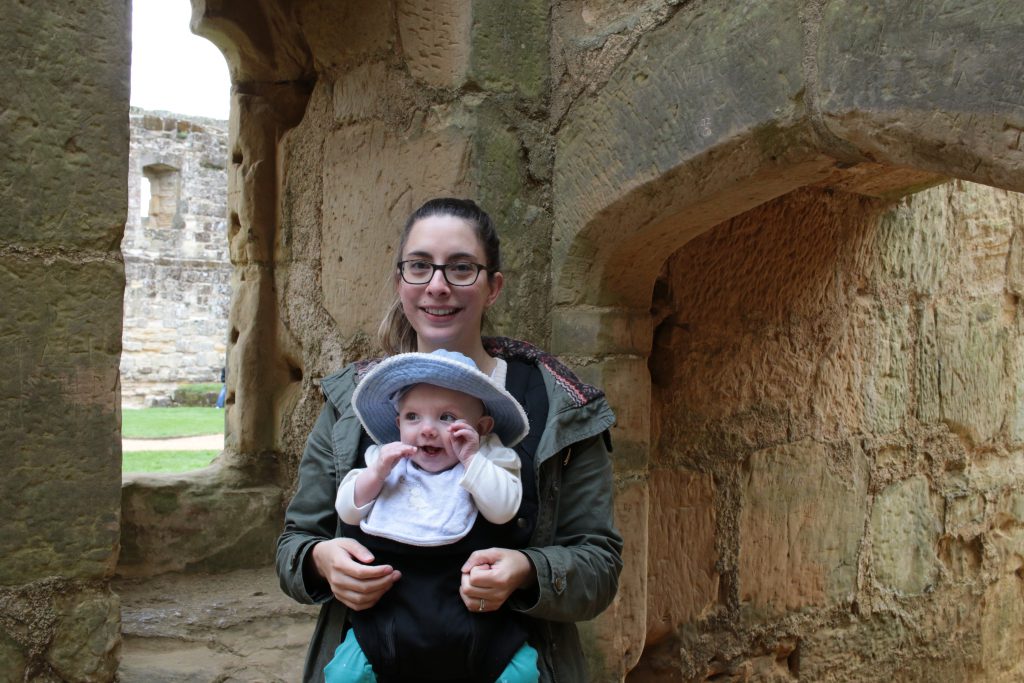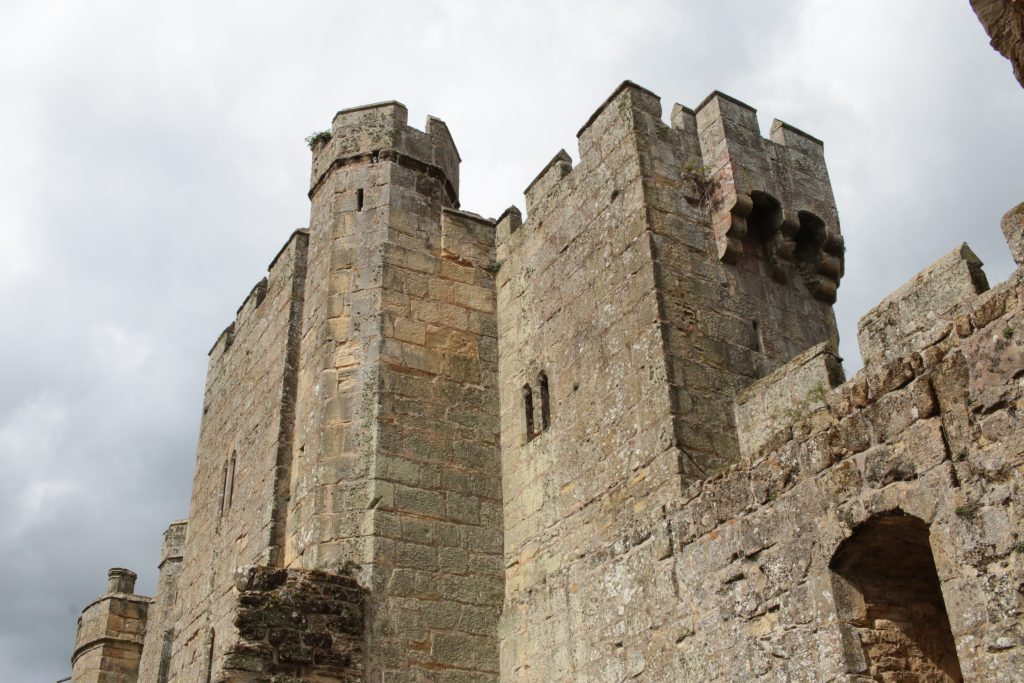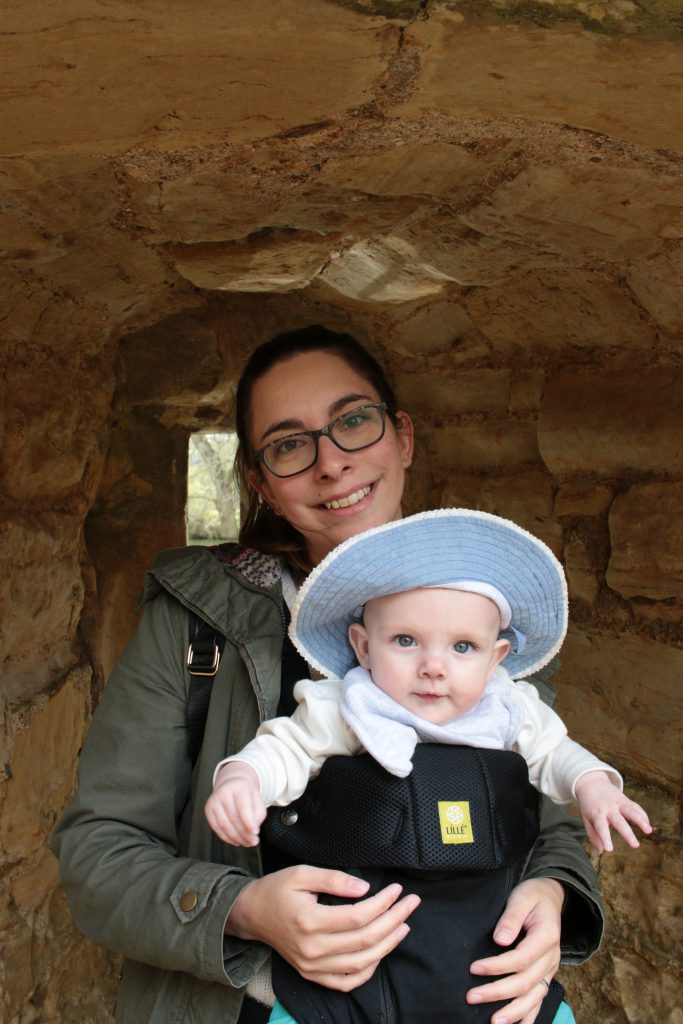 The moat is full of fish. There was a family trying to feed bread to the ducks and the number of fish trying to eat it was amazing. The ducks were pretty much sitting on top of the fish to try and get their share!
What else is there to do?
Apart from the castle there were owls and hawks on display and archery. I don't know if that's always on or just something special for the Easter weekend. It looked like fun though! There's also an exhibition with a film about the castle but tummy's were rumbling by this point.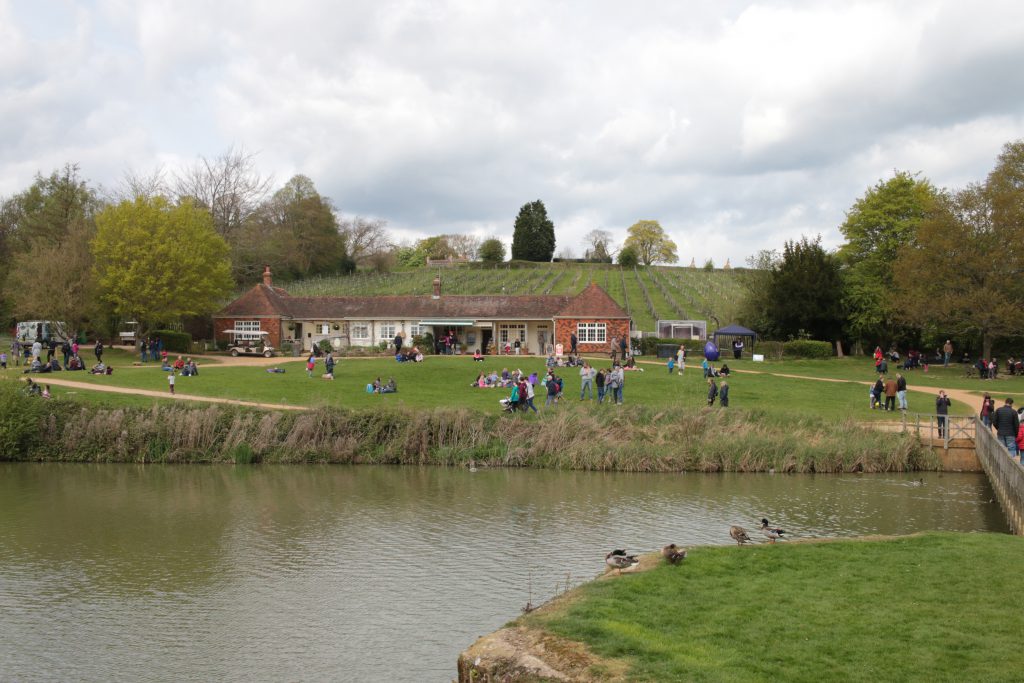 Eating
For a bank holiday weekend I was surprised that they'd misjudged how much food to have in stock. We ate lunch around 1 o'clock and they'd already run out of hot food. We opted for sandwiches and crisps and sat outside on one of the tables.
All in all it was a lovely day out. It's not my favourite National Trust to visit though. Do you have a favourite or any you recommend?