Eleanor loves exploring a treasure basket so before Autumn escapes us I decided to make her one for the season. The autumn treasure basket is perfect for sensory play. We headed out into the garden and wrapped up warm.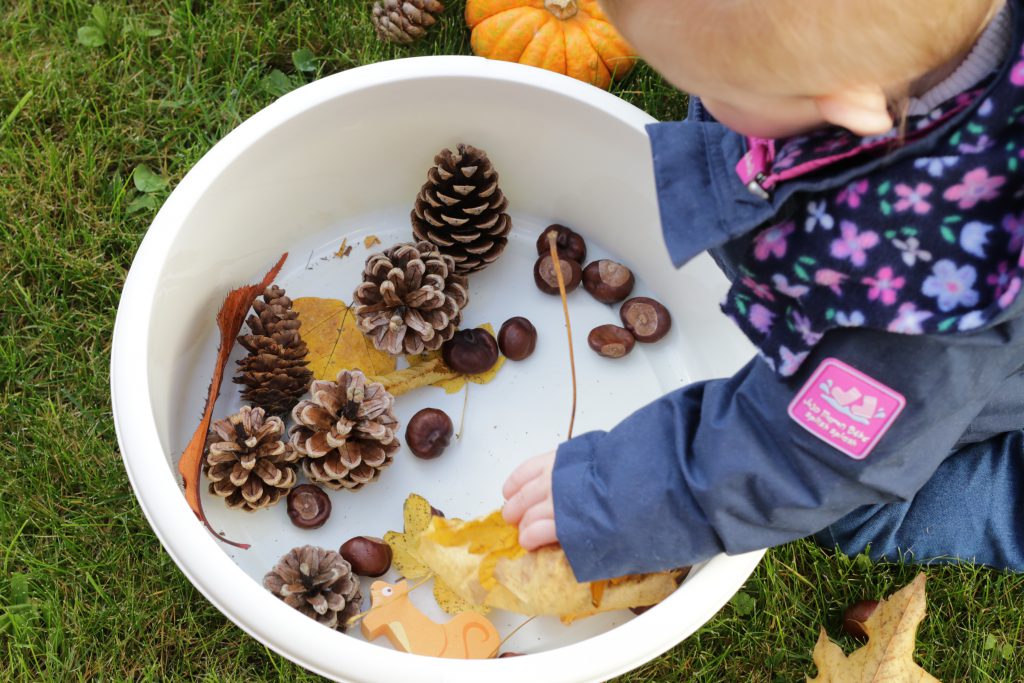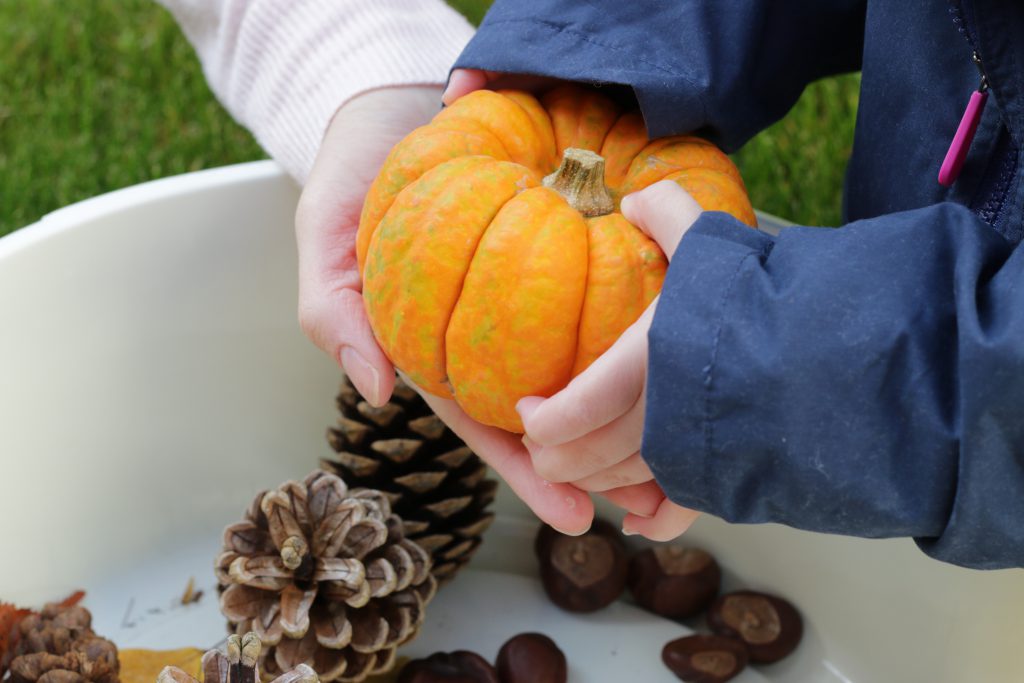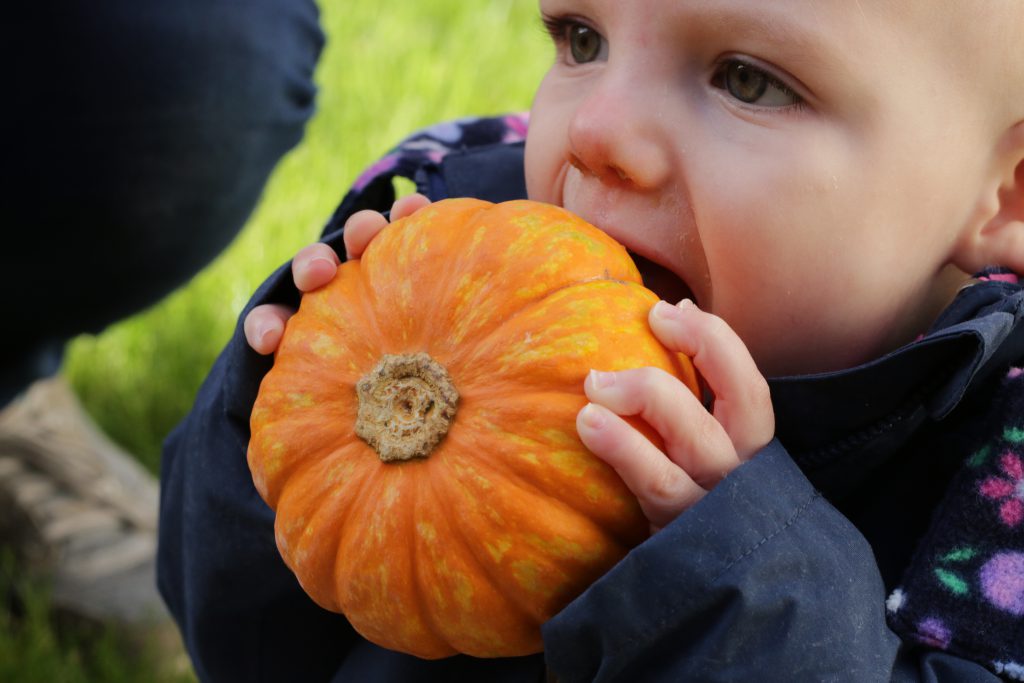 Contents:
Munchkin pumpkin
Leaves in different shapes and colours
Conkers
Pine cones
Fir cones
Wooden animals
Toilet roll tube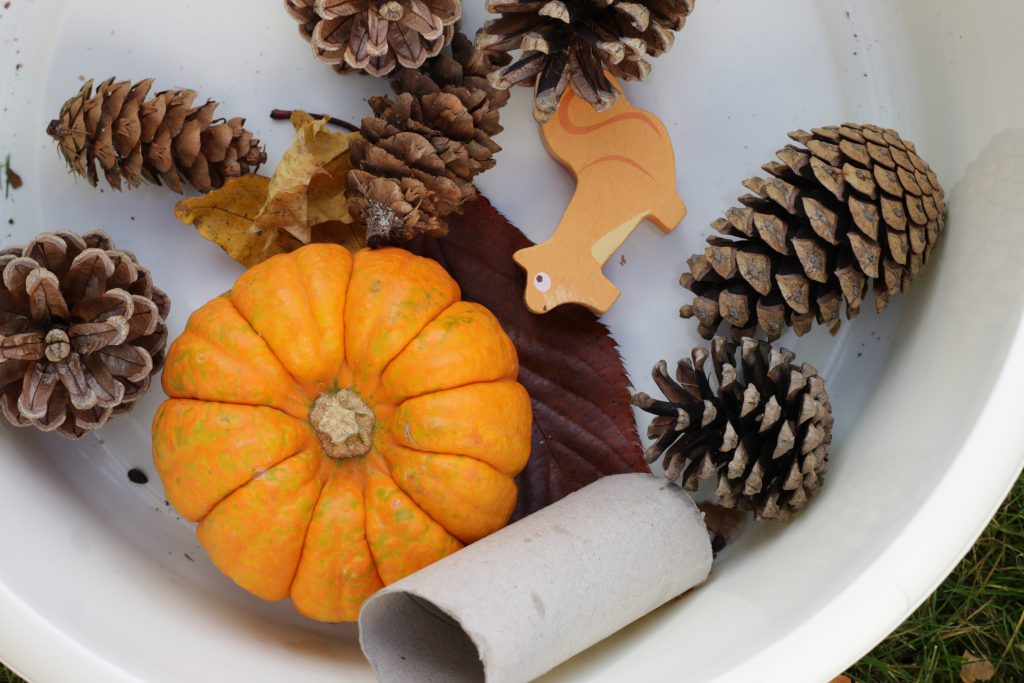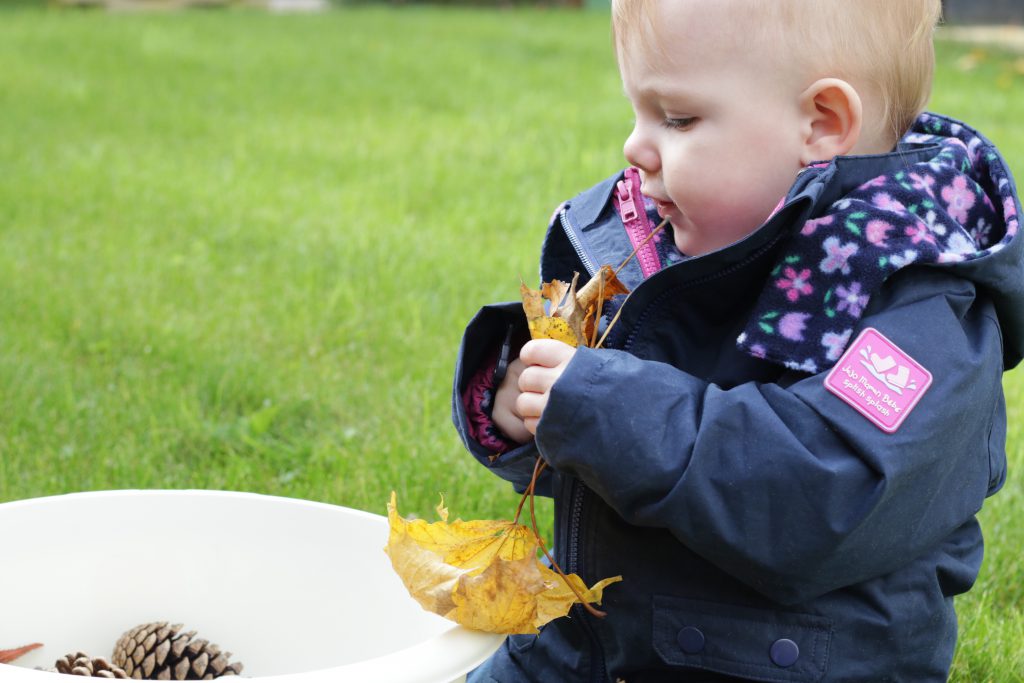 You could also find twigs, chestnuts or anything else that you can find on a woodland walk. I include a toilet roll tube so that my daughter can drop the conkers through the hole.
Please make sure you're supervising play, especially with small items like conkers that they could put in their mouths.
I used a few fresh leaves and a few old ones that Eleanor could crunch between her fingers. She loved the sound they made. We've had lots of fun playing with leaves before making land art.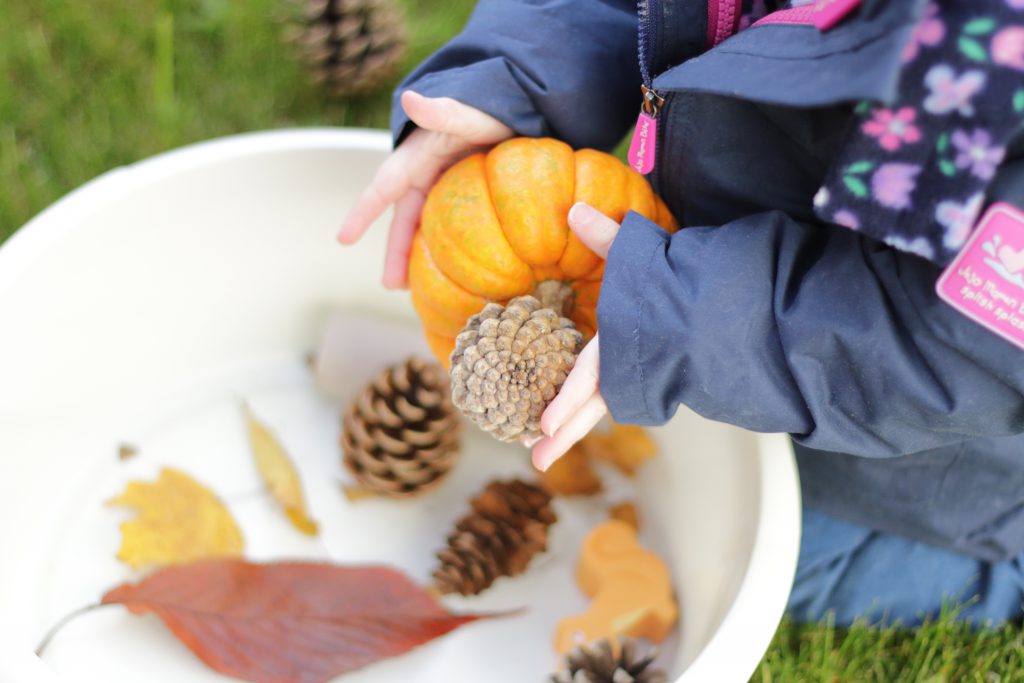 What would you include in an autumn treasure basket? You can see Eleanor enjoying her basket in this little video.