Eleanor turned 4 months old last week and she is beautiful! I saw a 9 day old baby the other day at the pub (well done that mum on getting out!) and I realised how big Eleanor is now. Seeing her every day I didn't realise how much she's grown. I know she's out of newborn clothes but she still seems like this tiny little bubba to me.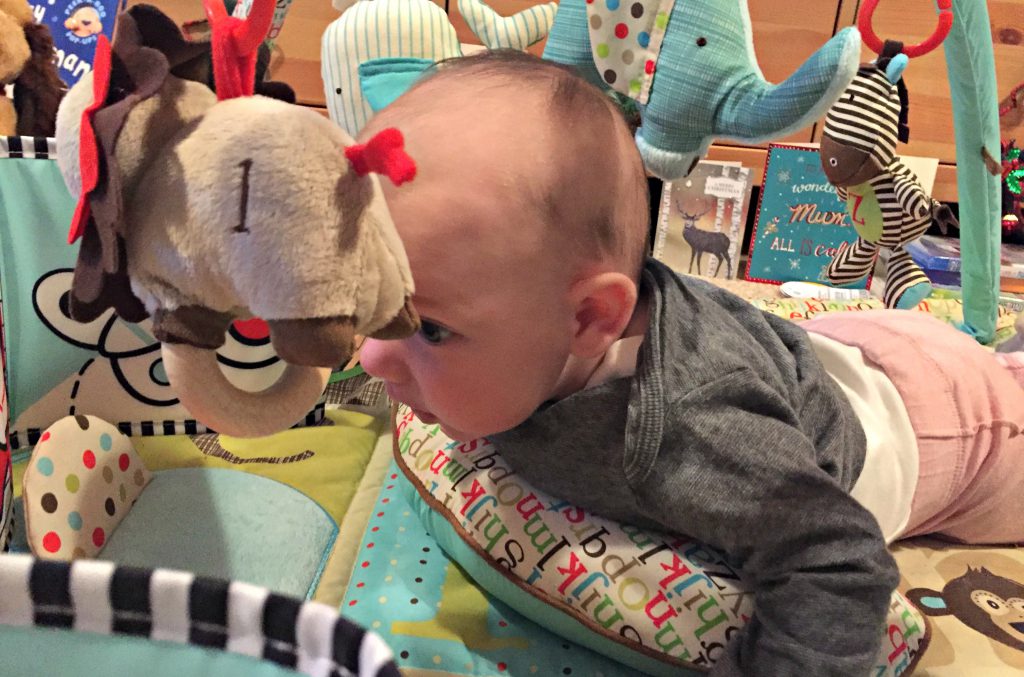 Weight and feeding
I was pretty gutted to hear last week that Eleanor hadn't put any weight on in a few weeks. She hadn't lost any but not gained any either. I was heartbroken thinking I'd done something wrong but I realised I haven't. I have tried so hard to breastfeed and because my milk supply is so low she just isn't getting enough from me. She's also still refusing the bottle some times.
Now she's 4 months old she's getting very nosy and distracted while feeding. It worries me that she's not getting enough but my health visitor advised to just keep feeding on demand. I do feel like I'm coming to the end of my breastfeeding journey. It's been an 18 week struggle but I want to do what's best for her and I want her to start putting on weight. She's still in her 0-3 month clothes and I can't wait to put her in some of her beautiful 3-6 month clothes!
Development
Despite all the feeding issues she is doing so well. She surprised us the other week by rolling over onto her tummy. She's also mastered rolling back onto her back. Her head control is getting really good and she's loving tummy time – even though just a few weeks ago she hated it.
She's grasping at toys and shoving them in her mouth. She's starting to teeth so she's often trying to chomp on something. I filmed an update while she napped if you want to know more.