Cliveden National Trust in Buckinghamshire is a wonderful family day out. We headed there the other week during the heatwave, which perhaps wasn't the best idea. The first thing we did was find some shade and sit down for a drink near this pond.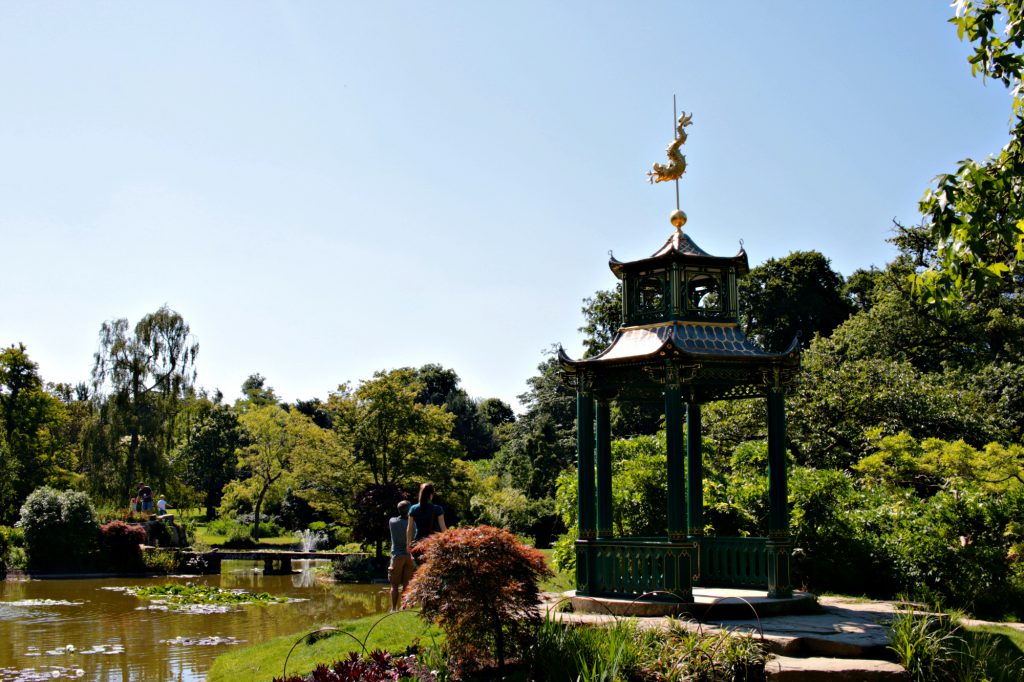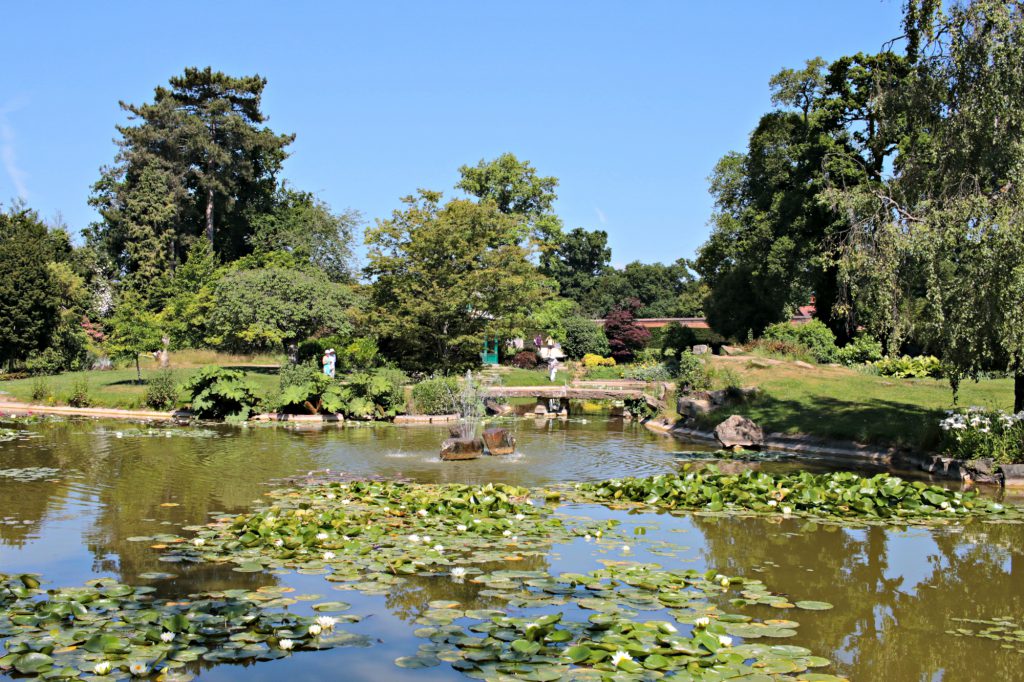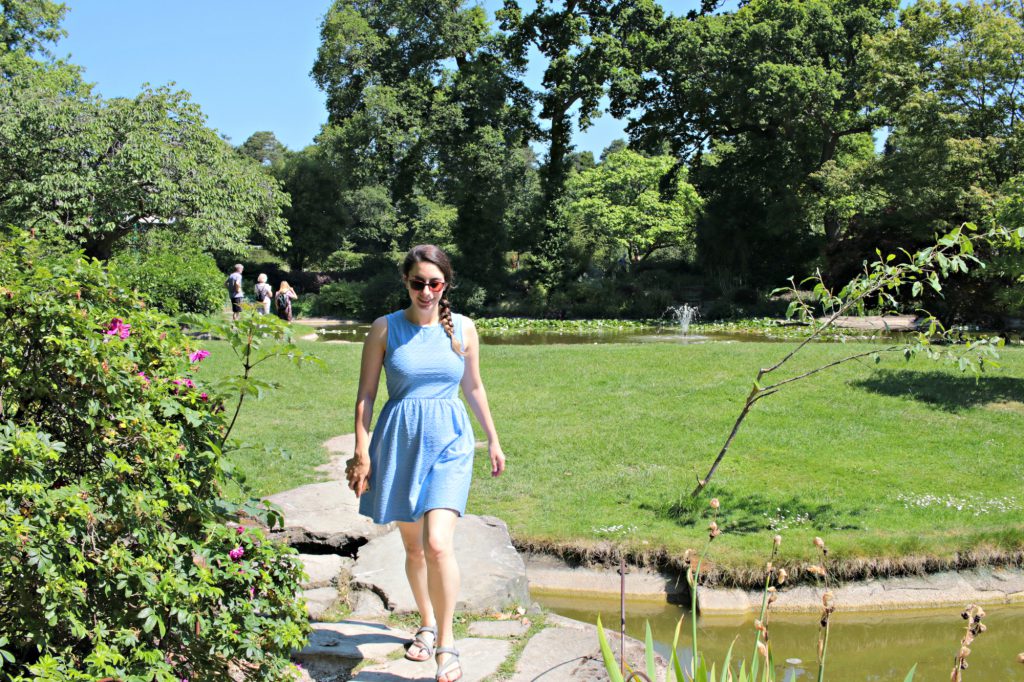 We headed for the woodland walk to get out of the sun. It was lovely under the trees and there were plenty of dogs for Eleanor to look out for. We walk for ages and really enjoyed the peace and quiet. For such a busy day we didn't meet that many people. The signage isn't great so we nearly get lost! We found a road and kept to it until we made our way back.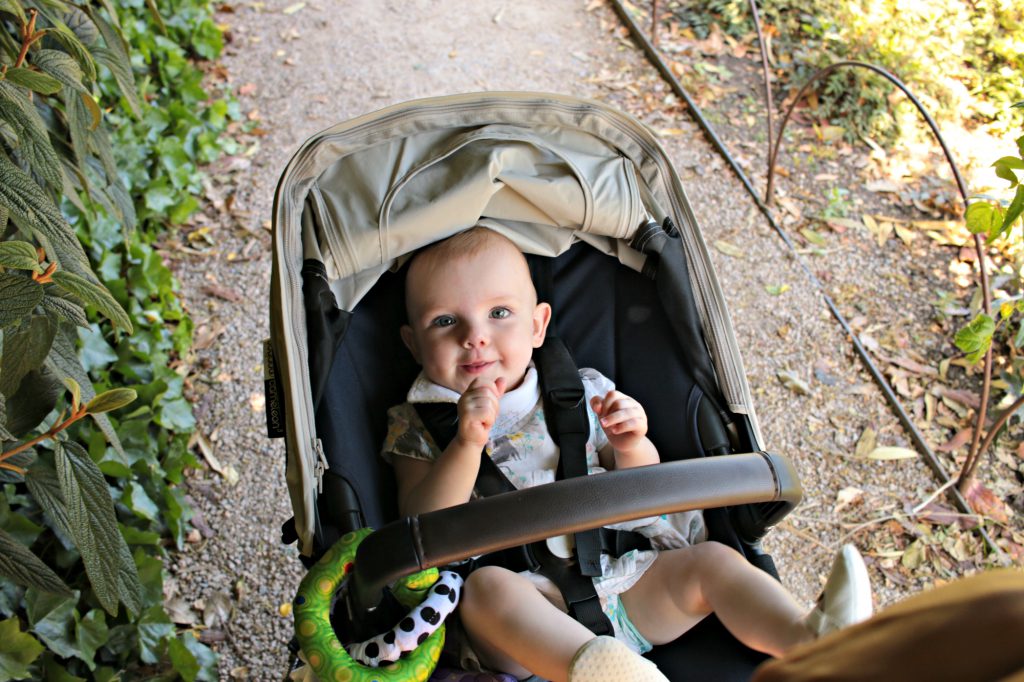 After a picnic under the trees by the pond again we walked to the rose garden. There was a 1940s band playing on the grass area nearby which was lovely. We wanted to stop and listen but because it was so hot everyone was sat under the trees on the edge of the grass. It was quite funny to see as the whole lawn was empty! They were also serving Pimms but we didn't have any cash – I was slightly heartbroken. The roses here were a lovely rainbow. I love rose gardens, there's a beautiful roses at Mottisfont which we visited the other week.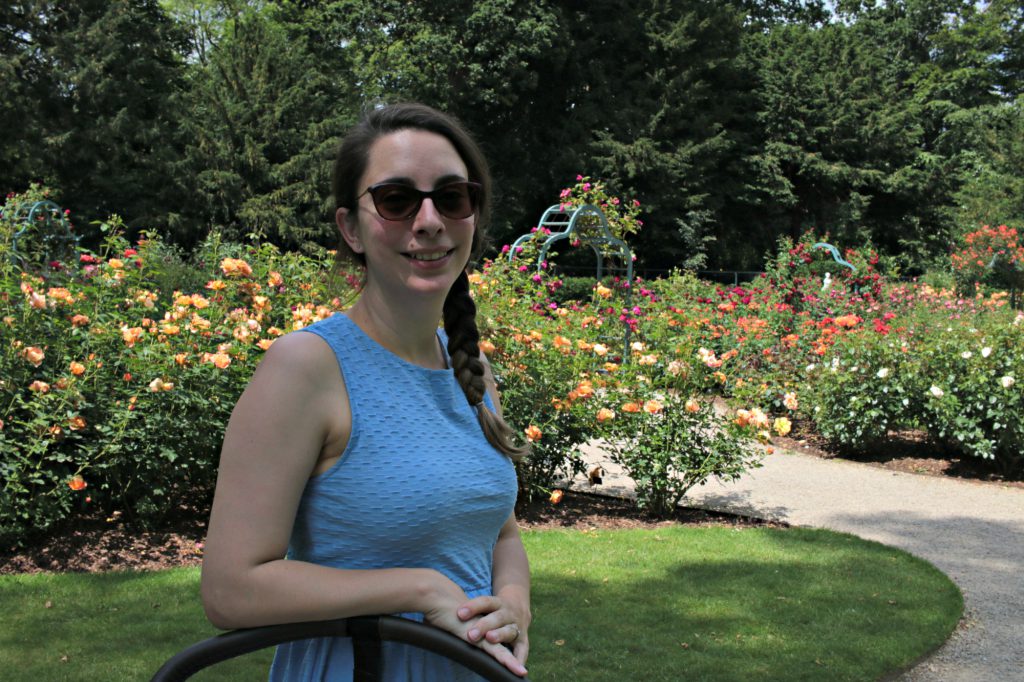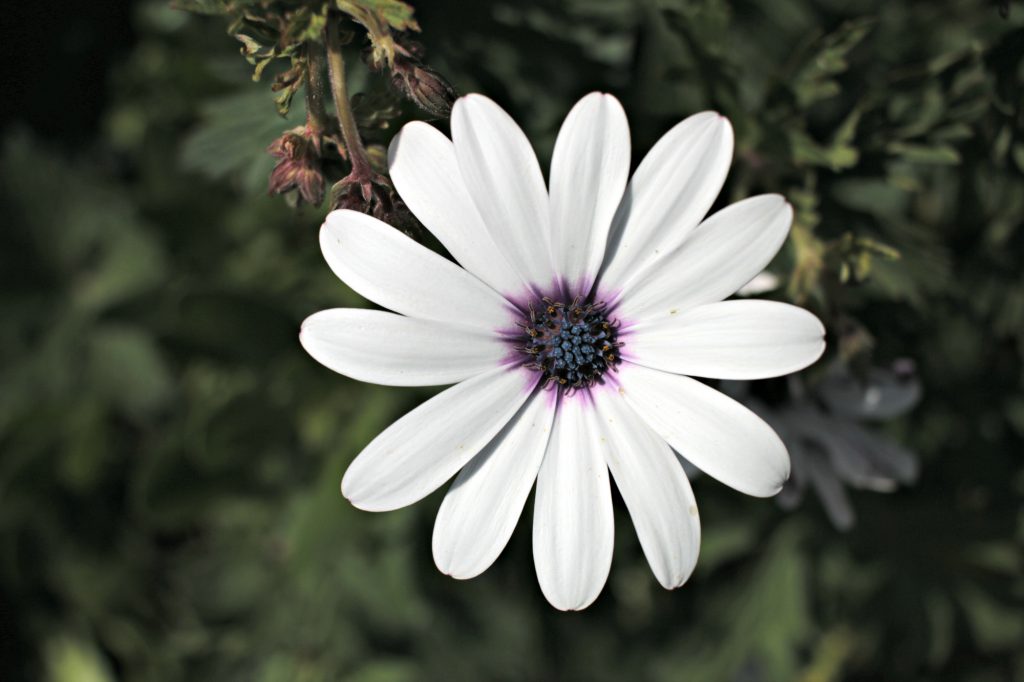 To get out of the heat we found this little cafe attached to the restaurant and had a cold drink. I really want to try the restaurant next time we visit if it isn't so hot.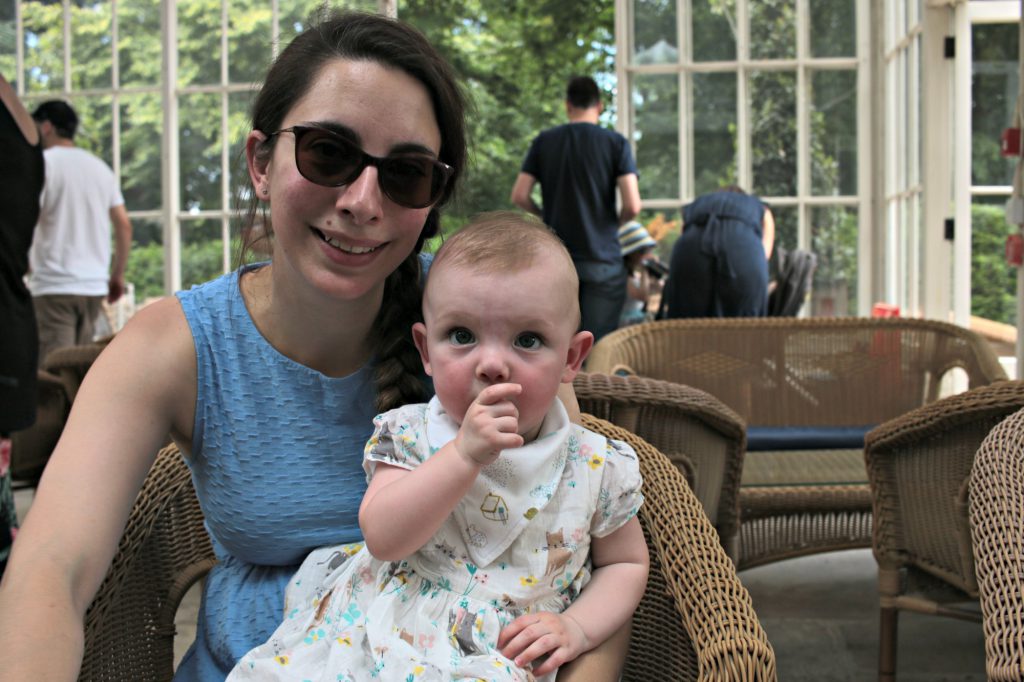 We really enjoyed our day out at Cliveden. We got there at 10am when it opened so had a great choice of parking. It looked like it got busy really quickly so I recommend an early start.
Do you have National Trust membership? If so, what's your must see places?